The MDF Annual Conference is the largest DM-focused event in the world, bringing together a wide array of DM stakeholders to make the biggest impact possible for Care and a Cure. This unique conference is meaningful for everyone, from community members to researchers to clinicians to drug developers.
This year's event was our biggest success to date with 31 sessions and 15 side meetings. More than 300 community members and professionals from nine different countries came together to support one another and share updates on research and strategies for symptom management.
Read more below.
Patient-Focused Drug Development Meeting with the FDA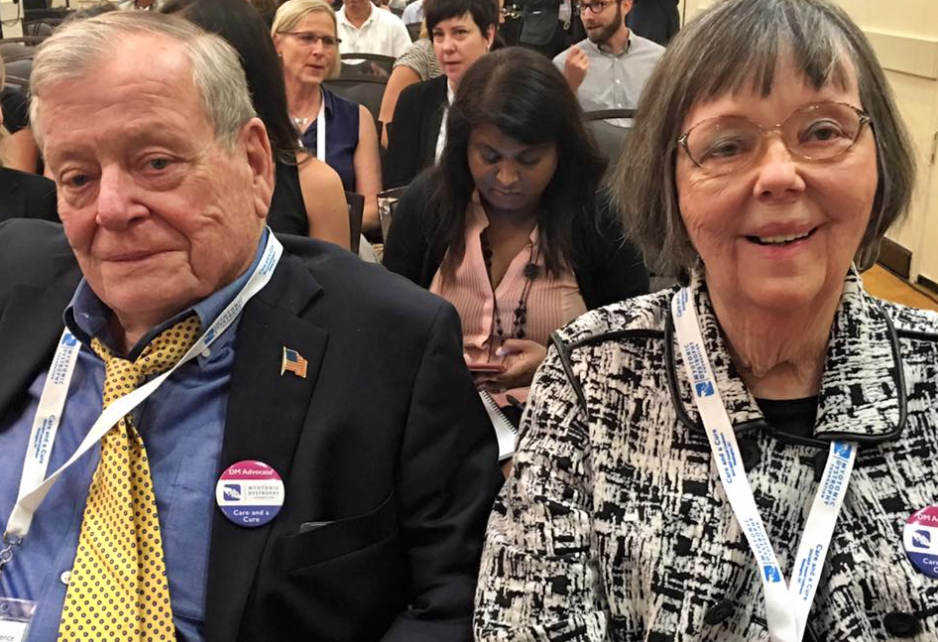 We made great strides in our advocacy efforts this year, hosting the first DM-focused, Externally-led Patient-Focused Drug Development meeting with the FDA. Community members shared their personal stories and responded via live polling to key questions designed to help the FDA understand what it is like to live with DM and what is needed from treatments.
The feedback from the FDA was extraordinarily positive, and we know we were heard. Click here to learn more about this groundbreaking meeting and what the FDA had to say after hearing from us, and to provide your feedback to the questions FDA posed before October 15th, 2016.
Advocating for DM Benefits with the Social Security Administration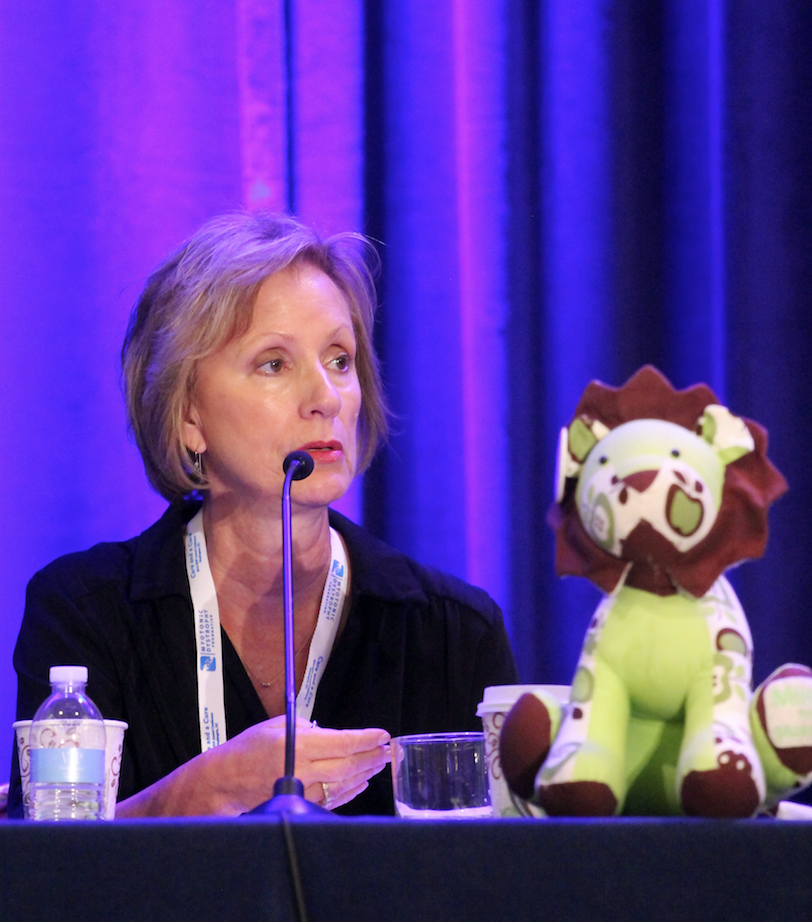 MDF has been working with the Social Security Administration (SSA) to educate this important federal agency on the DM burden of disease and help affected individuals access benefits. MDF will soon publish a SSA Disability Toolkit to help community members apply for benefits. As part of this effort, MDF's CEO Molly White; MDF Board Member Dr. Woodie Kessel; Policy advisor Kevin Brennan; and Program Director Paul Formaker met with the Social Security Administration's Deputy Associate Commissioner of the Office of Disability Policy, Melissa Spencer.
As a result of this meeting, SSA is considering a national evaluation to determine how well its field staff understands this disease, how often DM applications for disability benefits are turned down and whether or not DM patients are denied at a higher rate than other groups. MDF is also advocating for DM acceptance into the SSA's Compassionate Allowance program for certain DM sub-populations, such as congenitally affected community members. SSA is reviewing MDF's SSA Toolkit before publicaiton as well to ensure that it is as helpful and accurate as possible.
New Professionals-Only Track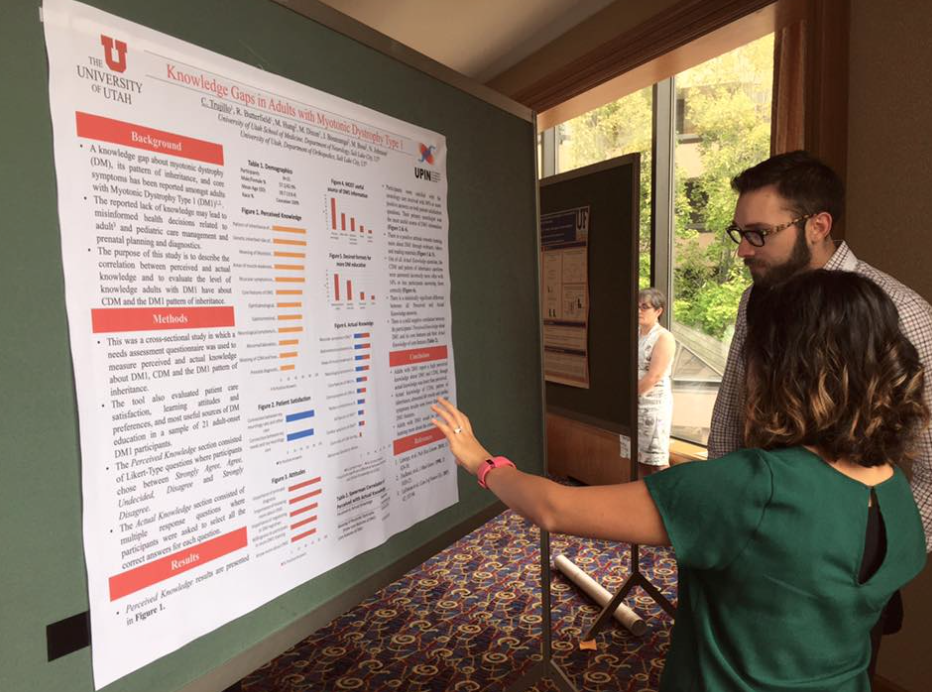 At the request of the professional community, MDF created a closed, professionals-only track in 2016 to advance discussion and decision-making around key basic science and drug development questions. Highlights included a presentation for physicians on how to address sexual function with DM patients, closed meetings for physical therapists and clinical research coordinators (CRCs) involved in DM studies and clinical trials, and an update on the international effort to develop consensus-driven care recommendations. MDF hosted its first research poster session with 19 participants and conference attendees also received updates on specific research studies, including MDF's assay and screening study and development of a new 'mega mouse' animal model.
Important side meetings included a Drug Development Roundtable and a meeting of the Myotonic Dystrophy Clinical Research Network (DMCRN). We also launched the MDF Fellows Network to help current and former Fellows develop long and successful careers in the field. Fellows participated in one-on-one meetings with members of MDF's Scientific Advisory Committee and presented in the poster session.
2016 MDF Advocates Hill Day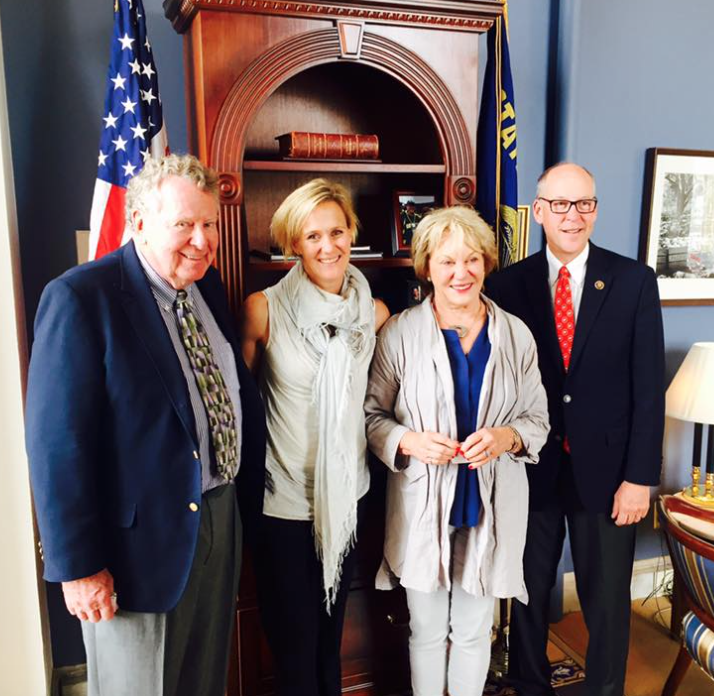 61 advocates participated in this year's Hill Day to seek more funding for DM research. More than 20 House and Senate staff attended our Congressional Briefing. The briefing was a great opportunity to increase awareness of DM and build support for our efforts to increase federal funding for DM research at NIH and the Department of Defense (DoD).
We were joined by Stephen I. Katz, M.D., Ph.D., Director of the National Institutes of Arthritis and Musculoskeletal and Skin Diseases and current Chair of the federal Muscular Dystrophy Coordinating Committee, who discussed advances in DM research; David Gillies, Professional Staff, Senate Appropriations Committee, who discussed the DoD Congressionally Directed Medical Research Program; and Mark Sullivan (Major USAF, Retired) who discussed his family's military experience living with DM.
Mike and Sue Hollern and their daughter, Erica Kelly, had a very successful meeting with Rep. Walden (R-OR) about NIH funding and our interest in having myotonic dystrophy included in the DoD health research program. As a result, Walden sent a letter to the Co-Chairmen of the House Appropriations Committee on the Appropriations Defense Subcommittee (Rogers, R-KY and Frelinghuysen R-NJ) to lend his voice in support of the effort. They also met with Rep. Earl Blumenauer (D-OR) who co-chairs the House Neuroscience Caucus with Rep. Cathy McMorris Rodgers (R-WA), and he offered to host a briefing on DM next year. 
Expanded Community Sessions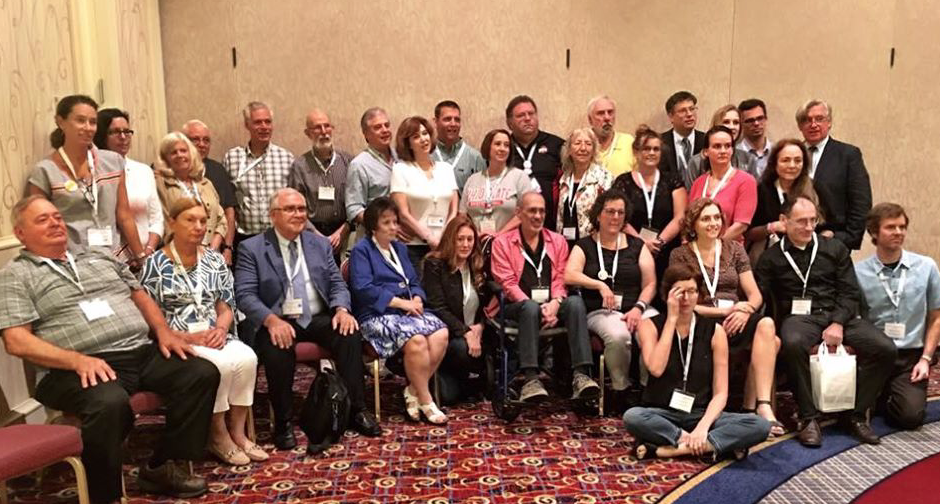 Expanded community programming for 2016 included a DM2 track and a Research Track with updates on early stage drug development efforts. Special new sessions tackled the sensitive and extremely important subjects of family planning, intimacy and palliative care with highly useful presentations from experts in the field.
MDF will host webinars on these topics in the coming weeks to ensure that the entire community has access to these resources. To protect participants' privacy, the live sessions were not recorded.
DM and the GI Tract, presented by Linda Nguyen, MD, PhD was a widely-attended session that gave attendees practical steps for managing symptoms in one of the most commonly affected bodily systems for those with DM.
Applying for Disability Coverage: Understanding the Social Security Administration Process provided an overview of the way disability benefits are granted and helped clarify an application process that many find daunting. MDF will soon release its SSA Disability Toolkit to help applicants navigate this system.
MDF's CEO, Molly White, provided an update on MDF 3.0, our strategy for accelerating drug development. Community members enjoyed "birthday cake" to celebrate MDF's tenth year and also got a sneak peak of "Heroes," a powerful short film recently created by Myotonic Dystrophy Foundation and filmmakers Behrmann Thomsen.
Visit our Digital Academy for webinars, videos and audio recordings of these conference sessions and more.
Closing Night Dinner and Celebration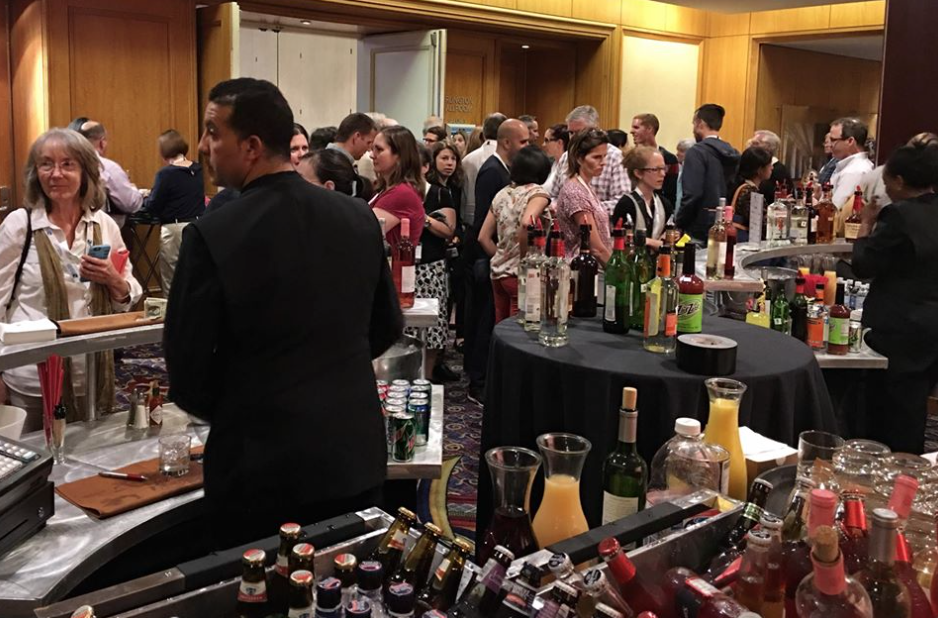 After three days of networking, education and advocacy, everyone was ready to relax with new friends and old at the closing night celebration. A cocktail reception was followed by dinner in the ballroom, which included an introduction to the MDF Fellows and the Community Leadership Awards ceremony.
After the plates were cleared, the DJ got attendees out on the dance floor while the JOA's hosted a karaoke party next door.
2016 Conference Challenge Raises Over $100,000 for Care and a Cure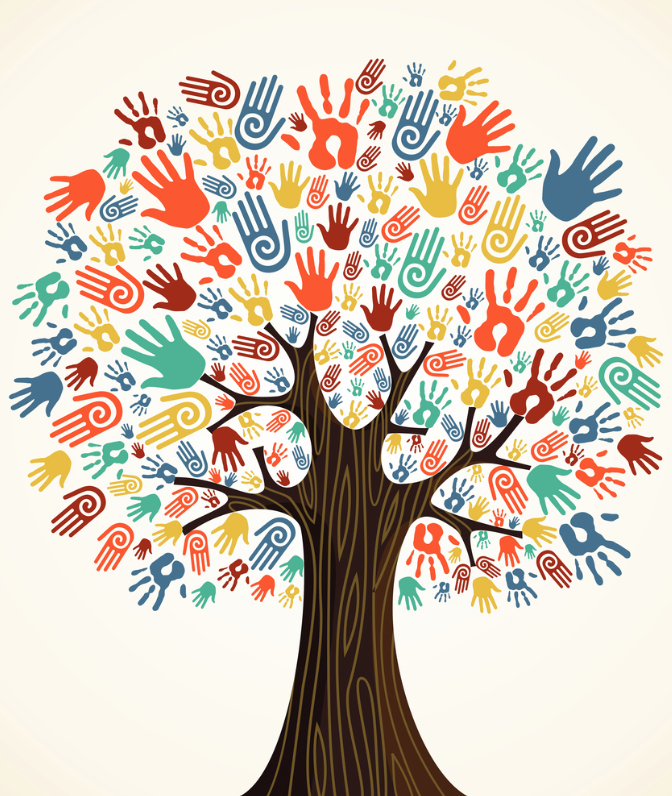 This year, generous donors gave more than ever before.
$100,000 was raised to advance Care and a Cure!
Thank You to Our Conference Sponsors!
Thank you to the generous partners below for supporting the 2016 MDF Annual Conference:
PLATINUM SPONSORS
Ionis Pharmaceuticals
Biogen
SILVER SPONSOR
AMO Pharma
BRONZE SPONSORS
Biomarin
Pfizer
Roche
Sanofi
Wave Life Sciences