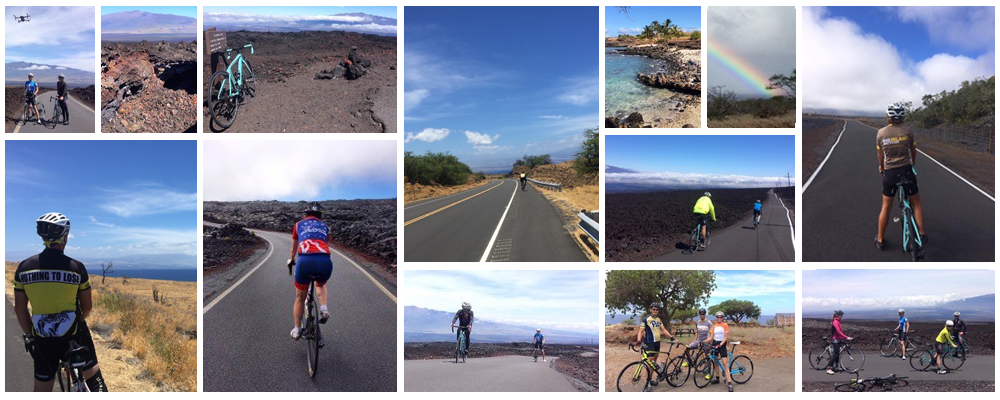 Join us November 8-10, 2018 for the 2018 MDF Hawaii Gala Weekend, an exciting, fun-filled weekend at the Mauna Kea Beach Hotel, located on one of the most beautiful beaches in Hawaii! Cycling events, walking the nature trails, stand up paddling, outrigger canoeing, sunset cruise or relaxing -- there is something for everyone at this event.
2018 MDF Hawaii Gala Bike Rides
"Now that I'm retired I'm ready to help contribute to your big win or great cycling experience with custom road and mountain bike tours and training camps, designed around you and your group's desires and interests, and fine-tuned for different ability levels. When you come to Hawai'i, I want you to make the most of your stay, so you can take full advantage of the culture, food, natural history, scenic beauty, and incredible riding in Hawai'i. The Big Island is not only home, but it's a great place to ride and train and I look forward to showing you the incredible spectrum of cycling Hawai'i has to offer. Come and be a part of our family and let us show you the Big Island!"
- Alex Candelario, owner of Big Island Bike tours and 2nd place winner of the United States National Criterium Championships.
Family Fun Ride - Saturday, November 10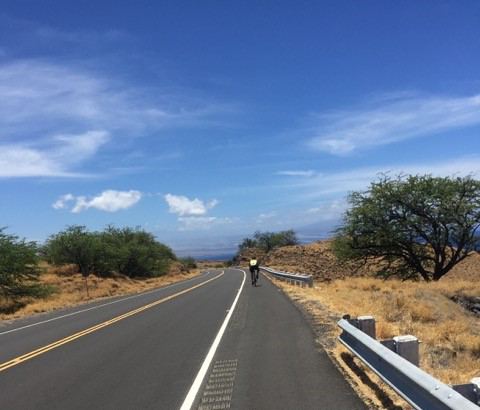 Cruise along one of the most beautiful coast lines of the Hawaiian Islands. Blonde and green pili grasses, dramatic black lava features, bold emerald mountain ranges, and a smooth cycling shoulder set the site for an energizing day of riding with family, friends up the Kohala Coast to the quaint and historic town of Hawi. Celebrate your accomplishments and enjoy a delicious lunch before returning to the Hapuna via shuttle (for a 22.4mile ride), or choose a speedy return ride back to the hotel (44+miles).
Meet at Westin Hapuna Resort lobby at 7:00am on Saturday (coffee, sunscreen and snacks)
Depart at 8:00am
Hawi Lunch ride- catered
Elevation 1,485ft
All levels of riders-Shuttle service wil be provided for shorter distance riders
22.4 Miles (one way)
44.8 out and back
Some e-bikes available, RESERVE EARLY!
Limited to 100 cyclists
Cost for this ride: we will notify you asap
Please let us know in advance if you will be bringing your own bike or needing a rental. When you contact Big Island Bikes you will also be asked for your email, contact phone number, emergency contact and phone number, and the tee shirt sizes of you and your riders.