The MDF Board of Directors is comprised of volunteer leaders from the public and private sectors, many of whom are either living with myotonic dystrophy or have loved ones with the disorder. Their families represent many manifestations and varying degrees of severity of the disorder. The Board works closely with the MDF Staff and Scientific Advisory Committee to offer insight into the subtleties of the disease.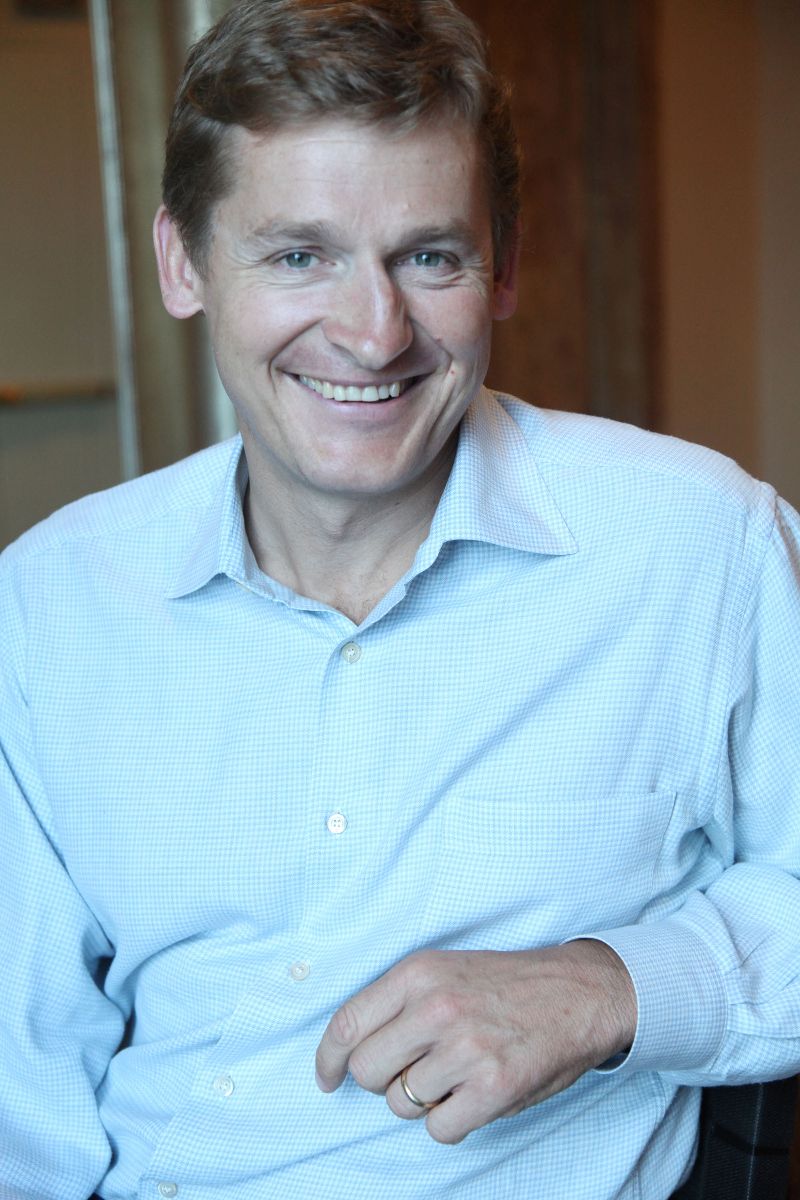 Jeremy Kelly
Board Chair & Lifetime Trustee
Jeremy Kelly came to the States from England for college and now lives in Mill Valley, California with his American wife, Erica, and two young sons, Jack and Ben—both of whom have childhood-onset myotonic dystrophy. Like many individuals, Erica—with the mild form of DM—might never have known she has this disorder had her children not been more affected than she. After an 18-year career at JP Morgan, Jeremy joined the management team of Provident Funding, where he serves as Chief Financial Officer. In May 2007, he started a one-man fundraising effort by seeking pledges for his daily bike commute—32 miles round trip—with the goal of reaching 5,000 miles in one year. His idea proved to be very successful, with more than $150,000 raised. In attendance at IDMC-5 in Quebec, he is also a founding member and served as MDF Treasurer from 2006 to 2009. Learn more about the Kelly Family and their Diagnostic Odyssey.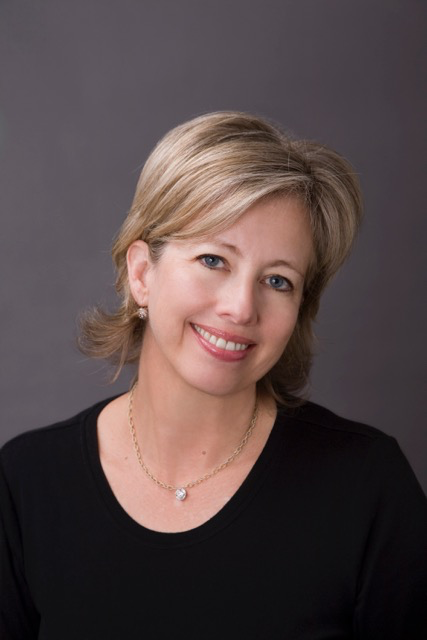 Martha Montag Brown
Vice-Chair
Martha Montag Brown joined the MDF Board in June 2017. Martha's family received a diagnosis of myotonic dystrophy type 1 in early 2017, which led her to reorganize her commitments and interests to focus on accelerating therapy development and improving the quality of life of families currently affected. Martha is the founder of Martha Montag Brown & Associates, LLC, a retained executive search practice with a focus on philanthropy and corporate responsibility. For nearly 25 years, Martha has advised some of the country's most recognized corporate and private philanthropic organizations and placed key transformational leaders. Prior to starting her executive search practice, Martha was executive director of the Levi Strauss Foundation and director of Global Community Affairs.
Martha and her husband, Michael, live in La Canada, CA, and she is the proud mother of two sons, a daughter and daughter-in-law. Martha received her undergraduate degree from Georgetown University, where she currently serves as an active Emeritus member of its Board of Regents. She has served on, and chaired, a number of non-profit boards, including most recently the Board of Trustees of Flintridge Preparatory School. Read more about Martha, her family, and how they got involved with the foundation.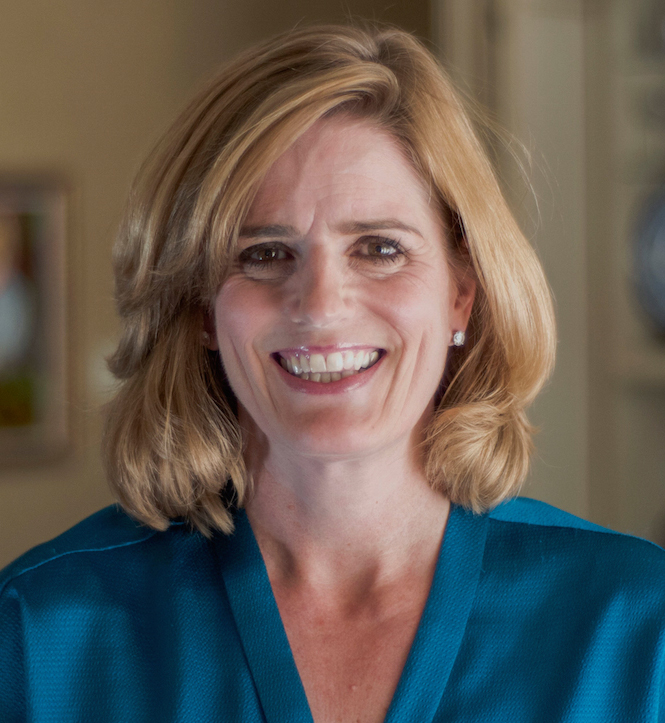 Elizabeth Florence
Secretary
Elizabeth Florence lives in Dallas, Texas with her husband, Kirk and two sons, Will and Sam. Sam was born January 20, 2002, and has congenital myotonic dystrophy. Upon Sam's first birthday, Elizabeth stopped practicing law to devote her full attention to care for her family, the special needs of Sam and to raise awareness of myotonic dystrophy. In 2011 and again in 2013, she organized Sam's Squad, a group of 300 supporters who ran in or volunteered at a water station during the Dallas Marathon. In its first year alone, Sam's Squad raised more than $100,000 and funded an MDF research fellow at Baylor College of Medicine in Houston, Texas. Learn more about the Florence Family's story.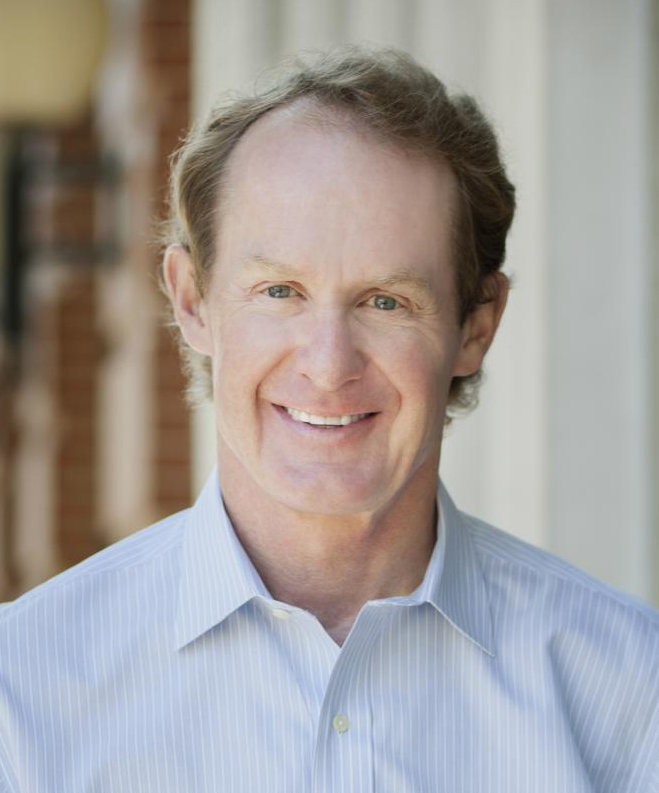 David Herbert
Treasurer
With more than 20 years of leadership roles supporting Mayo Clinic global outreach and growth initiatives, David Herbert has broad expertise in domestic and international business ventures and partnerships, new product and service launches, diagnostic testing services, intellectual property management, and health and wellness digital markets. David is currently President and CEO of 46 North, LLC, a Rochester, Minnesota-based company supporting the launch and execution of high-growth health care, diagnostics, and health and wellness initiatives.
David served as Chair of Mayo Clinic Global Business Solutions (GBS) from 2011-2014, and managed business units providing Mayo Clinic knowledge-based products and services to companies and consumers around the world. David is a competitive cyclist and cross-country skier. He holds an emeritus position at Mayo Clinic and is looking forward to helping lead the implementation of MDF 3.0, in addition to pursuing opportunities in new and emerging health technologies. David has asymptomatic DM1 and his two daughters are living with the adult-onset version of the disease. Read more about the Herbert Family and family planning with DM.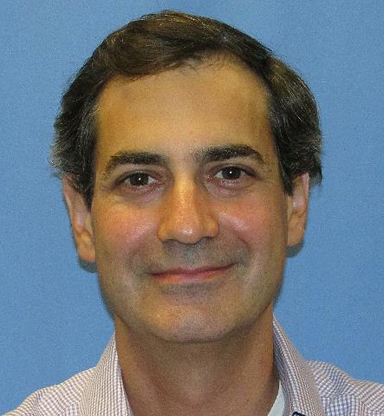 David Berman
Board Member
David Berman lives in Piedmont, California with his wife Sarah and daughter Zoé. Zoé was born in 2007 with congenital DM1, and Sarah has the adult-onset form of the disease. David has been working in the biopharmaceutical industry for nearly two decades. He has worked at various companies in the San Francisco Bay Area and New York, focusing on business development. Prior to that, he spent several years trading commodities in Hong Kong and Switzerland. David holds a B.A. from Emory University and an M.B.A. from Columbia Business School. He joined the MDFBoard in June 2018. Read more about David, Sarah and Zoé's journey.
John W. Day, MD, Ph.D.
Board Member
Dr. Day relocated to Stanford University, as Professor of Neurology, Pediatrics and Pathology, in 2011 in order to build a comprehensive center for understanding and treating muscular dystrophy, serving as Director of Stanford's Neuromuscular Medicine Program in the Department of Neurology and Neurological Sciences. Dr. Day remains an active member of the University of Minnesota collaborations he helped forge as Director of Minnesota's Paul and Sheila Wellstone Muscular Dystrophy Center. He is working to integrate California and Minnesota resources with the international network of myotonic dystrophy research to assure that this most common form of muscular dystrophy is conquered as soon as possible.
Dr. Day attended medical school at the University of Minnesota, graduating in 1977. He attended graduate school at Albert Einstein College of Medicine and completed his internship in Internal Medicine in New York. He did his residency in Neurology and a Fellowship in Clinical Neurophysiology and Neuromuscular Disease at the University of California in San Francisco. In 2001, along with Laura Ranum, PhD and team, he participated in the identification and genetic characterization of myotonic dystrophy type-2 caused by a mutation on the third chromosome. He has published numerous articles on myotonic dystrophy in professional journals and is currently conducting a brain-imaging study of affected individuals. For further info on Dr. Day, visit the Stanford University website.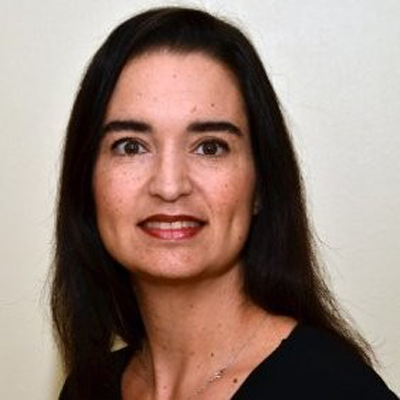 Belen Esparis, M.D.
Board Member
Dr. Esparis is an Assistant Professor of Clinical Sleep Medicine at the University of Pennsylvania, Perelman School of Medicine. In 2012, shortly after her daughter's diagnosis, Dr. Esparis attended her first Annual MDF Conference in San Francisco. Since that meeting, Dr. Esparis and her husband David relationship with MDF has only deepened. Aside from volunteering her time to create a Spanish translation for the MDF Toolkit, Dr. Esparis has spoken at multiple MDF Annual Conferences and continues to organize fundraisers to support research focused on treatments and a cure for DM. Dr. Esparis served on the MDF 2021 Strategic Planning Steering Committee and currently serves on MDF's National Advocacy Committee. Dr. Esparis was elected to the Board in March of 2022. Learn more about the Esparis-Kugler Family.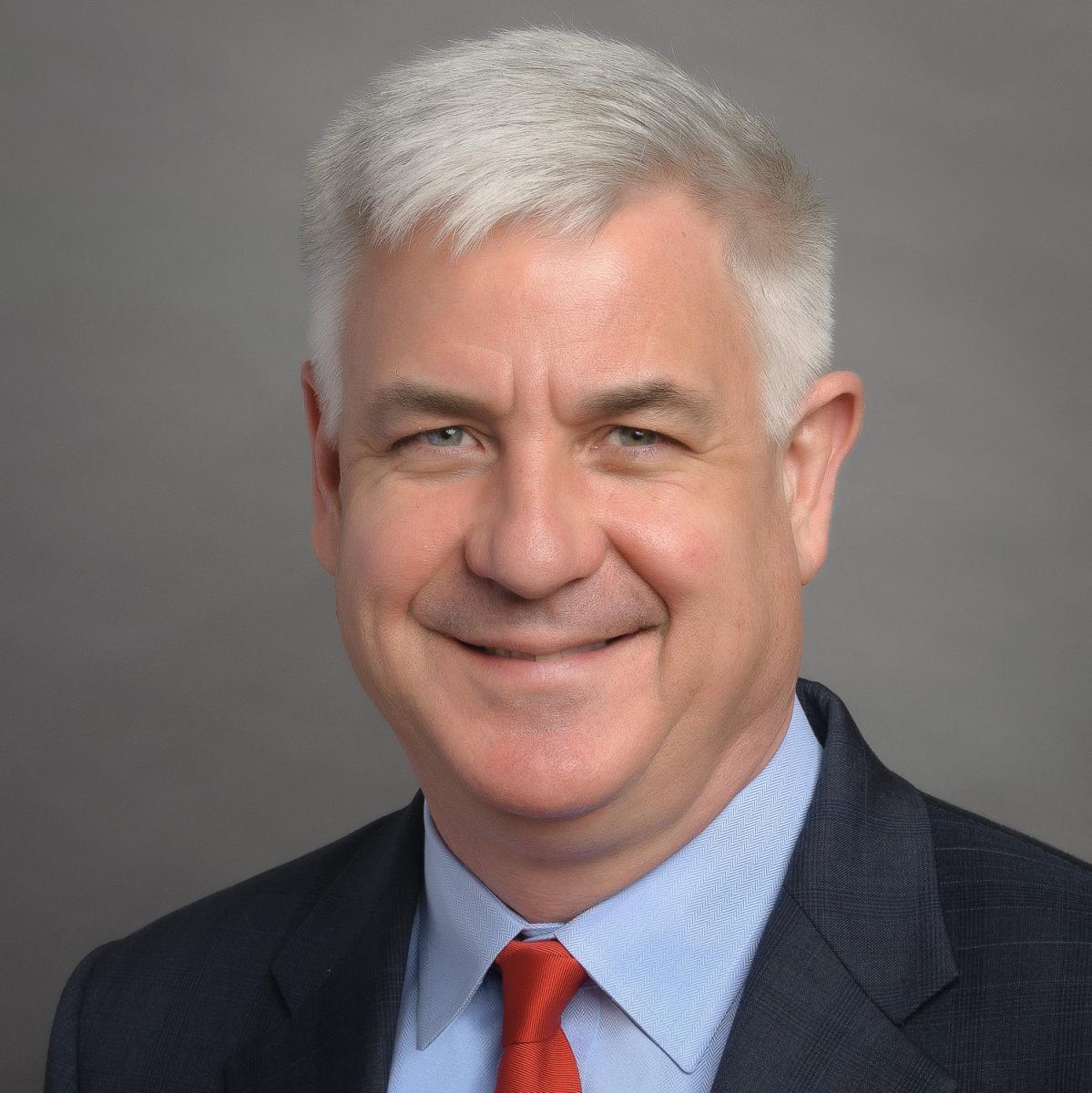 John Fitzpatrick
Board Member
John Fitzpatrick, Executive Director of Educate Texas, an initiative of Communities Foundation of Texas, previously served as Executive Director of the Capital Area Training Foundation (now Skillpoint Alliance) where he worked to build relationships between the business sector, educational interest groups, and community partners for the benefit of Central Texans. Concurrently, he served on the Austin ISD Board of Trustees and as the Greater Austin Chamber of Commerce's Vice President for Education and Workforce Development. He spent four years on Capitol Hill working on education and workforce development policies for the US House of Representatives and Senate. John began his career in education as a middle school teacher and coach. He received a bachelor's degree from Wesleyan University and master's degree from the LBJ School of Public Affairs. Learn more about the Fitzpatrick-Vassalo Family and their Message of Hope.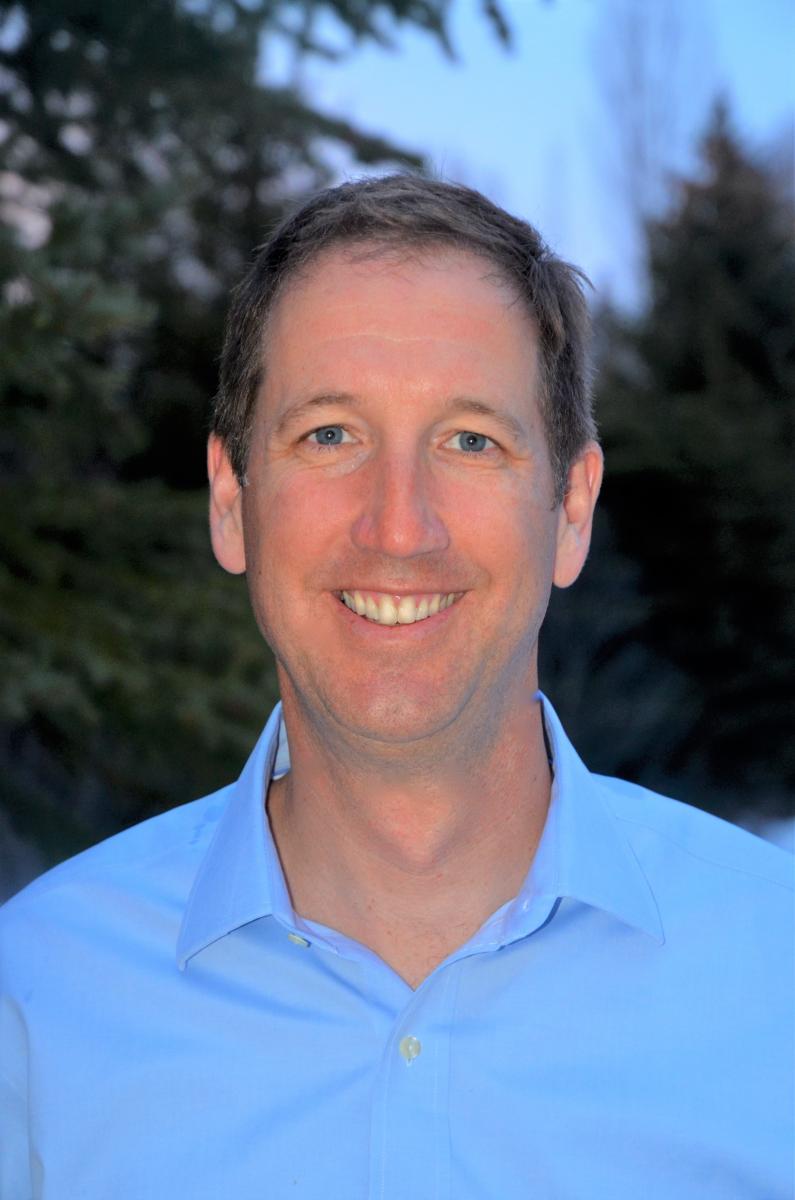 Joel Revill
Board Member
Joel Revill is Founder and CEO of Two Ocean Trust, a Wyoming chartered trust and investment company based in Jackson Hole. Joel began his career in 1992 as an Investment Banking Analyst at J.P. Morgan and spent the next twelve years based in New York, Tokyo and San Francisco advising corporate clients on mergers and acquisitions and capital raising transactions. He transitioned to the investment management industry in 2004 joining Standard Pacific Capital where he eventually became a Managing Partner. Joel earned Bachelor of Arts degrees from the University of Oregon in Finance and Japanese Language and Literature, studied abroad at Obirin University in Japan, and was a Master of Liberal Arts candidate at Stanford University. Joel is a Wyoming native and has served on numerous boards including the Jackson Hole Land Trust and First Bank of Wyoming. He and his wife and two children live in Jackson Hole, WY. Learn more about Joel and how he joined the MDF Board of Directors. 
Haley Martinelli, Esq.
Board Member
Haley Martinelli is a supervising attorney at the Legal Aid Society of Cleveland, a non-profit law firm that provides free civil legal services to individuals with low income. Haley's practice focuses on securing safety and security for victims of domestic violence and their children in family-related matters. A graduate of the University of Akron School of Law, Haley was the president of the Student Bar Association and an active volunteer at her community's local domestic violence shelter.
Haley was diagnosed with Myotonic Dystrophy Type 2 in 2015 when she was 23 years old. The first in her family to be diagnosed, she turned to the Myotonic Dystrophy Foundation for information and support. Her sister has also been diagnosed with DM2 and, like most things in life, Haley and her sister navigate the disease together. Haley presented at the Myotonic Dystrophy Foundation's 2021 annual conference and is an active member of myotonic dystrophy support groups. She is training in June 2022 to become an MDF Support Group Facilitator. In her spare time, Haley enjoys reading, spending time with her family, and going on walks outside while listening to podcasts.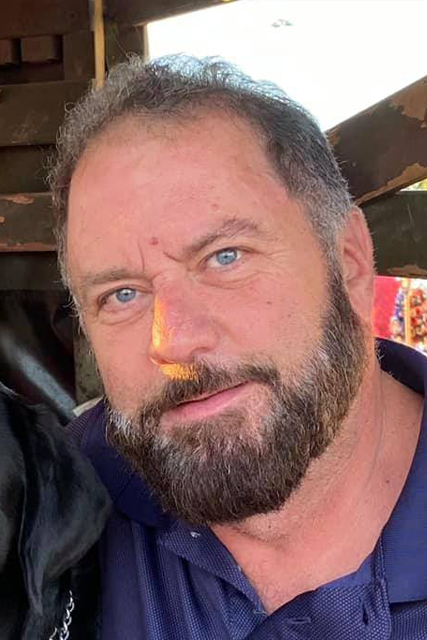 Thomas (Tom) McPeek
Board Member
Tom McPeek currently volunteers as MDF's DM2 Virtual Support Group Facilitator. Unlike most regional support groups that are geographically focused, this group is for anyone diagnosed with DM2, no matter what City, State or even Country you live in. Tom was diagnosed with Myotonic Dystrophy Type 2 in 2006 and has been active with the Myotonic Dystrophy Foundation for over 10 years. He was elected to the Board in December of 2020.
Tom presented at the Food and Drug Administration's 2016 DM Patient-Focused Drug Development Meetings in Arlington VA and has been involved in numerous presentations and panels for the Myotonic Dystrophy Foundation's Annual Conferences and other venues. Tom remains active in his local Ohio community and continues to volunteer his time with organizations that serve his community. Tom's hobbies include dog training, hunting, fishing, and working outdoors. Tom believes the key to surviving with DM2 is to stay positive and remain as physically active as your body will allow. Read more about Tom, his family, and his work in the DM community.
Charles Thornton, M.D.
Board Member
Dr. Thornton is Professor of Neurology at the University of Rochester. He, along with Dr. Moxley, is a Co-Director of the MDA clinic at URMC. He received his BA and medical degree from the University of Iowa. His internship in Internal Medicine was carried out in the UCLA/SFV Program. He finished his residency in Neurology in 1985 at Oregon Health Sciences University and a fellowship in Neuromuscular Disease at Strong Memorial Hospital in Rochester in Experimental Therapeutics. He has received a number of grants for DM research and has published numerous results in professional journals. He is now beginning to focus on the treatment phase of research for myotonic dystrophy. For further information on Dr. Thornton, visit the URMC website.