The Myotonic Dystrophy Foundation turned 5 this year!  It was a notable milestone for a young patient organization, and one that saw enormous growth and advancement in a number of key areas, from community and family support programs and critical research initiatives to staffing and the offices we call home.
More importantly, 2012 was a breakthrough year for you, our community. Drug company leaders such as Biogen Idec, Isis and others have made real commitments to DM research, a development that brings with it incredible hope for future treatments.
As one DM researcher noted, "I'm not sure anyone would have predicted that we would find ourselves at this juncture ten years ago, but we are finally on the threshold of the first human trials for myotonic dystrophy treatments.  It's a really significant moment in DM research."
We will all have roles to play in the coming months to ensure that this progress continues, and MDF has laid the groundwork for much of our 2013 efforts already.  Have a look below at the overview of our 2012 achievements and the preview of MDF plans for 2013, and let us know what you think. 
2012 – A Year of Accomplishment
Community Support & Education
Presented the 3rd MDF Annual Conference, held in San Francisco, CA to a sold-out crowd of over 300 community members, researchers and

medical professionals, featuring presentations on research advances, strategies for daily living, sessions on disease and symptom specifics and a resource fair with university research programs, vendors with products and services designed for people living with neuromuscular disorders and much more (click here to view conference presentations)
Redesigned and relaunched the MDF website, to include easy-to-find resources for newly-diagnosed family members and the MDF Video Academy, a brand-new feature with over 14 hours of video designed to help make the wealth of information on DM genetics, symptoms, research advances and history more digestible while adding family interviews and stories from community members
Rewrote, redesigned and updated the MDF Toolkit, formerly named the family empowerment pack, to include a new section written just for family members, a section for doctors and medical professionals, a resources section and more (click here to download the Toolkit)
Launched the MDF Warmline to ensure that calls and emails from community members and medical professionals seeking support, advice and resources get prompt, helpful follow up
Launched a monthly News and Updates email newsletter to keep community members apprised of news and information on myotonic dystrophy and MDF (click here to sign up)
Published Financial Resources for People Lving With DM, compiled by Dr. Leslie Krongold and available at the MDF website to provide community members with resources and strategies for finding and accessing financial support – and there's more to come; Leslie's working on a state-by-state version as well
Research
Awarded 4 new Fund-A-Fellow postdoctoral fellowships of $100,000 each to bring talented new researchers into the field of myotonic dystrophy research, bringing MDF's total investment in research grants to over $1,000,000 (click here for more information).  This year's Fellows are:

Dr. Micah Bodner, Ph.D., University of Oregon, OR
Dr. Zhihua (Tina) Gao, Ph.D., Baylor College of Medicine, TX
Dr. Nicholas Johnson, M.D., University of Rochester Medical Center, NY
Dr. Eric Wang, Ph.D., Harvard-MIT Division of Health Sciences and Technology, MA

Invested in efforts to create a clinical research network, to create the best-in-class infrastructure needed to support upcoming clinical studies and trials
Developed the MDF Patient Registry – launching in the first quarter of 2013.  The MDF Registry will register and engage as many DM community members as possible to support outreach and advocacy efforts, and prepare for upcoming research studies and trials.  The MDF Patient Registry will be patient-driven and web-based, so community members can see anonymous data on myotonic dystrophy, symptoms and community information in the same way researchers do, and will help:

Raise awareness of and public interest in myotonic dystrophy
Encourage and support research efforts by scientists in academia, biotech and pharma
Enable patient recruitment for trials and studies
Enable DM community members and their families to contribute to greater understanding of myotonic dystrophy
Collect patient reported outcomes to help advocate on health investment and policy decisions
Advocacy
Expanded the MDF Board of Directors, welcoming two new directors, both physicians with expertise in epidemiology, public health, advocacy and much more, to help guide the Foundation's growth and strategic direction
Launched TeamMDF, a volunteer program made up of DM community members that has been busy creating a number of terrific new resources for the community, including:

MDF Physician Referral List – a list of doctors and medical professionals recommended by community members to other community members by practice, specialization and geographic location 
Peer to Peer Warmline – to offer one-to-one phone support from community members to newly-diagnosed individuals and others
MDF Support Groups – around the U.S., with trained facilitators, support group guides, monthly facilitator resource calls and more to deliver more face-to-face support for people living with DM

Created the MDF Fundraiser's Guide to give interested community members additional tools and information to create grassroots fundraisers funding community support and research programs (click here to order a copy of the Guide)
Reviewed advocacy opportunities to increase DM research and community support, identifying potential future projects such as understanding DM prevalence in the U.S., highlighting the burden of living with DM to key stakeholders and raising the visibility of DM nationwide
Moved to new, permanent offices in Menlo Park, California, adjacent to the Stanford University Center of Excellence in myotonic dystrophy
There's more, but we think that covers the high points.  To support all these initiatives, we have also expanded our grassroots fundraising efforts, celebrating success stories like the Jensen Crawfish Boil in June that raised over $12,000, and a first-ever corporate grant of $150,000 from Biogen Idec. The Biogen Idec grant will help support the creation of the MDF Patient Registry, however, all Registry data and control will remain under MDF's sole control. While this has been a year of tremendous growth and change, we have equally big plans for the year ahead!
Going Forward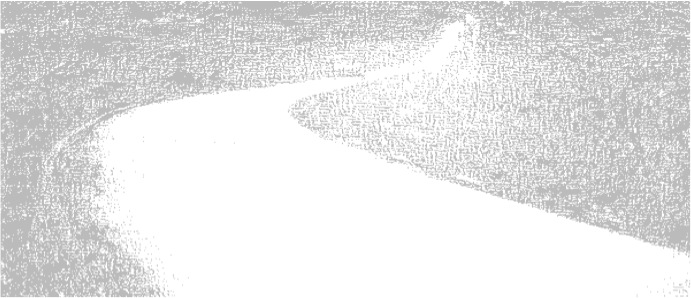 MDF is committed to making sure that our community -- people living with myotonic dystrophy, their caregivers and their families -- has support, resources and a face and voice in key arenas and on key issues, whether research, in the doctor's office, on legislative and regulatory issues, in education; wherever that voice is needed.  
Equally important, this is a critical time in the treatment development phase, one in which all of us can play a vital role in eliminating barriers to research progress.  MDF will continue to make investments in key initiatives to improve the chances that scientific discovery translates directly to benefits for people living with DM.  You can play a role by being an active, engaged member of the MDF community.
Make sure you are signed up for our monthly email newsletter
(
click here to sign up
) to stay abreast of critical information and initiatives in 2013, including the launch of the MDF Registry, the 2013 MDF Annual Conference scheduled for November 8th and 9th in Houston, TX, the release of new resources and information on living with DM, and updates and announcements on research.  And consider joining TeamMDF (
click here
to sign up) to help us expand our community support and grassroots fundraising efforts.
We have a tremendous opportunity and challenge before us.  We need your voice, your participation and your support.  
Best wishes for the holidays ahead from all of us at MDF.
11/13/2012