When he isn't connecting with community members in person (see picture to the right of Paul and Mark Moorhusen at the Stanford Myotonic Dystrophy Meeting in January), helping folks over MDF's Warmline and via email is Paul's favorite part of the job.
People ask him all sorts of questions, ranging from where to find financial assistance and how to apply for Social Security disability benefits to the current state of DM research. Paul typically gets about 3 to 4 inquiries a day from the community, and this connection keeps him inspired.   
Don't hesitate to reach out with any questions you may have; he's always happy to help.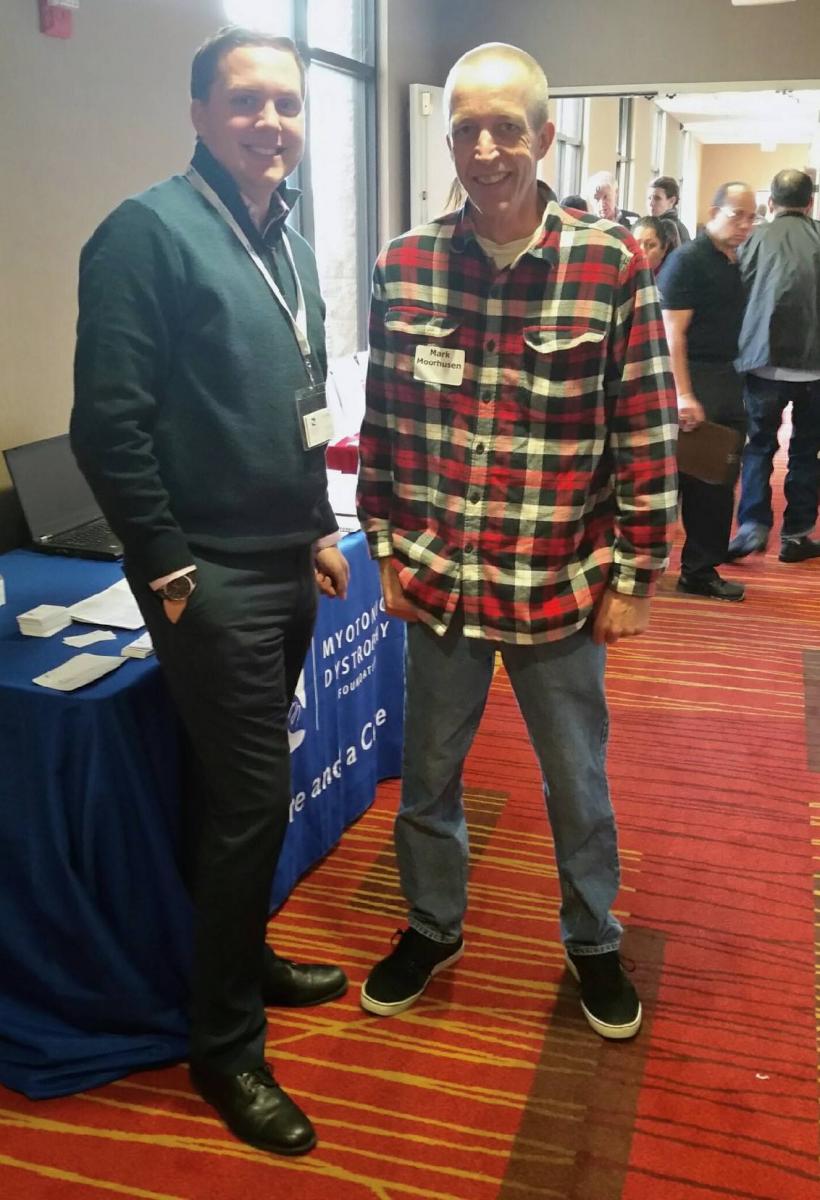 Paul is an avid fan of the Golden State Warriors, supporting them through thick and thin for the past 29 years. He is also a talented singer. Catch a glimpse of him in action paying tribute to the King of Pop here.
To request a call from Paul click here.
Here are the top 3 questions Paul receives on the Warmline (with answers).
 
Q     Does MDF provide financial assistance?
 
A     We don't provide monetary assistance directly from the foundation, but we can direct you to resources that may help with specific needs, such as help with mobility issues and resources, or scholarships, etc.
Q     Where can I connect with people in my situation?
 
A     We can connect you with a support group in your area, supply links to private DM Facebook groups, and make sure you get 1 to 1 support though our new Phone Buddies program, which is nearing completion of its pilot phase. We also host the MDF Annual Conference, which is a great way to connect in person. This year's event takes place September 15-17 in Washington, DC.
Q     Is there any research going on for myotonic dystrophy?
 
A    
 Yes! This is a great time for DM research. Ionis Pharmaceuticals is currently conducting the first clinical trials ever for a DM treatment, and there are a number of other studies and research projects taking place currently. Please visit our
Study and Trial Resource Center
to learn how you can participate.