MDF and our community know that spectacular advances in myotonic dystrophy science have led to the first clinical trial for a potential therapy, new and growing interest from additional pharmaceutical companies, related scientific breakthroughs in other rare diseases, and unprecedented interest in myotonic dystrophy.
Now is a particularly exciting and important time for our community.
As the sole DM-only patient advocacy organization in the US, MDF plays an important role in the search for treatments, in improving care, and ensuring that the DM community voice is heard as we move forward. To continue to meet our obligations to our community and to our mission of Care and a Cure, MDF held its annual strategic planning offsite last weekend.
Our goal was to identify the priorities and initiatives most important to advancing Care and a Cure for people living with myotonic dystrophy (DM) over the next few years.  The two-day event was held near the MDF office in San Francisco, and participants included the MDF board, staff and several guests from the academic research, clinical and patient communities.
Our objectives for the next few years are aggressive and urgent:
Drive community-wide access to high quality DM care and shorten the diagnostic odyssey via care standards, clinical networks and improved patient access
Deepen and strengthen the academic research bench to support more DM scientific discovery
Expand the drug development pipeline with additional industry participation and additional translational research
Expedite the drug development and approval process via a targeted and immediate education and outreach effort with legislators, regulators, and other federal agencies
Lay the groundwork for patient access to treatments through outreach and activism with insurers
The participants in the room for the two days of planning were thoughtful, challenging and committed.  Discussion ranged from blue-sky ("how can we help create access to high quality care for people with DM regardless of location?") to very specific ("what are the barriers to creating successful clinical trials and what can MDF do influence or execute projects to address them?")  Meeting attendees created a compelling list of potential initiatives, in some cases appropriate for MDF ownership, development and execution and in some cases ideal for broader partnerships with MDF leadership, participation and support.
MDF staff was sent away with direction and input to use in creating a final strategic plan for 2015-2017, and a work plan for 2015. Those will be presented to the board in early March 2015 for approval, and work will start immediately. 
The final plan will include an exciting and unprecedented level of initiatives and dedication from MDF and our community. MDF has made a multi-year, multi-million dollar commitment to Care and a Cure beginning this year. The results we are focused on are more standardized and better access to care, a fuller drug development pipeline with more potential therapies under development, and access to approved treatments once they are available. You and other MDF community members will have important roles to play in making this work successful; stay tuned for more information and opportunities to get involved.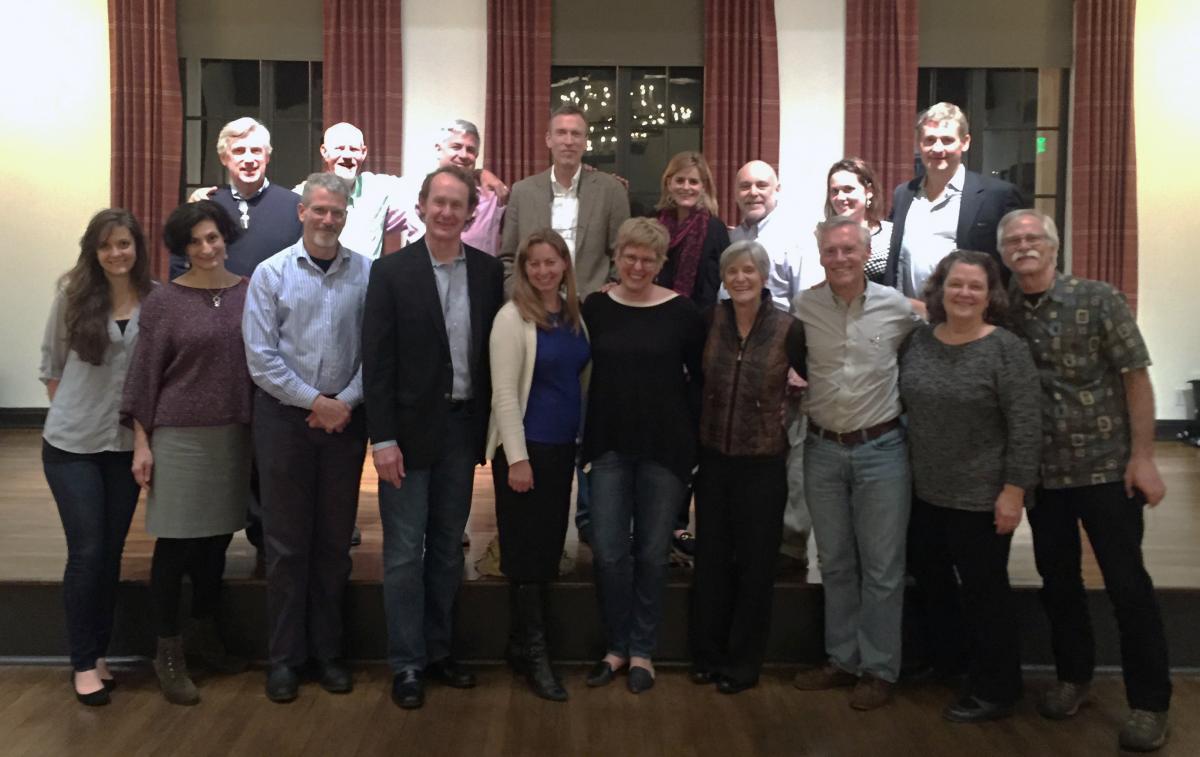 02/12/2015