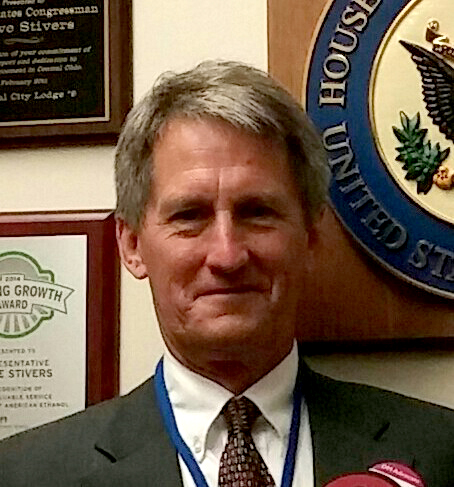 Getting To A Diagnosis
Chuck Hunt's daughter Carly was an accomplished equestrian ranked 18th in the nation, but her struggles in school were growing. She didn't seem to absorb lessons from her teachers, wrestled with learning difficulties that proved more complicated than dyslexia, and needed to develop coping skills.
The problems were serious enough that Chuck, a former Navy lieutenant and merchant marine captain who was teaching middle school science and math at the time, decided to homeschool his daughter starting in the seventh grade. In 2008, long after her learning difficulties began, Carly suffered hand cramps that led to a diagnosis at age 18 of myotonic dystrophy.
"When she was first diagnosed it was not appreciated that myotonic dystrophy caused the cognitive changes she experienced," said Chuck.
The Lord Family Comes Through
When Carly's diagnosis came, among the first people Chuck reached out to were Larry and Shannon Lord, whom he found through online searches. Shannon, who was the founding chairman of MDF, had DM and facilitated a support group in Atlanta. Chuck, who lives in Watkinsville, Georgia, about an hour-and-a-half east of Atlanta, became active in the group, soon co-managed it with Shannon, and eventually took over as the facilitator after Shannon died in 2013.
"Shannon and Larry pulled me off the edge when I realized my daughter was diagnosed with myotonic dystrophy. They were the ones who were there for me," Chuck said. "I've been there now for dozens of families that were distraught in the same way, letting them know there are others of us who have been where they are."
Paying It Forward - MDF Support Groups
Today, Chuck continues the group as a place where DM patients and caregivers can share information, commiserate, and learn about new research. Because of his science background, Chuck makes a particular effort to stay up to date on emerging scientific developments in DM. When a research paper is not publicly accessible because it is behind a scientific journal's paywall, he will go to the University of Georgia in Athens, which is near his home, to access it.
Because people travel from far away, often as much as a two-hour drive to participate in the group, they don't all use the same doctors and hospitals. When someone finds a good physician, has an issue dealing with the Social Security Administration, or has problems with an insurance company, members often provide referrals or suggestions about how to best address a problem.
Some 60 different families have attended the quarterly support group at some point and many stay in touch by email. About a dozen participants will typically attend an individual meeting, which is held in space provided by a dealership that specializes in wheelchair accessible van modifications. People who don't attend regularly may show up when they seek advice about a problem they are encountering.
"The misconception is that there's a whole lot of things we can do for you, but the actuality is we hold hands and walk through the disease for the new families," he said. "The regulars who make a point of coming back are kind of an extended family."
Carly has given up competitive riding, but she still rides. She has plans to go on a riding vacation with her mom Zanne in 2019. She earned her GED and completed some college courses but decided not to pursue a degree. Today, at age 30, she works in the bakery department for health and wellness supermarket Earth Fare in Athens, Georgia.
Chuck would like to see more groups like his created. He's even encouraged some of his members to break off and form their own groups as a way to address the travel barrier for some and enable more people to participate on a regular basis.
"We need to get more of these support groups spread out through the U.S. to make them more convenient," Chuck said. "Anybody who has a concern for their community members that are going through this could be a facilitator."