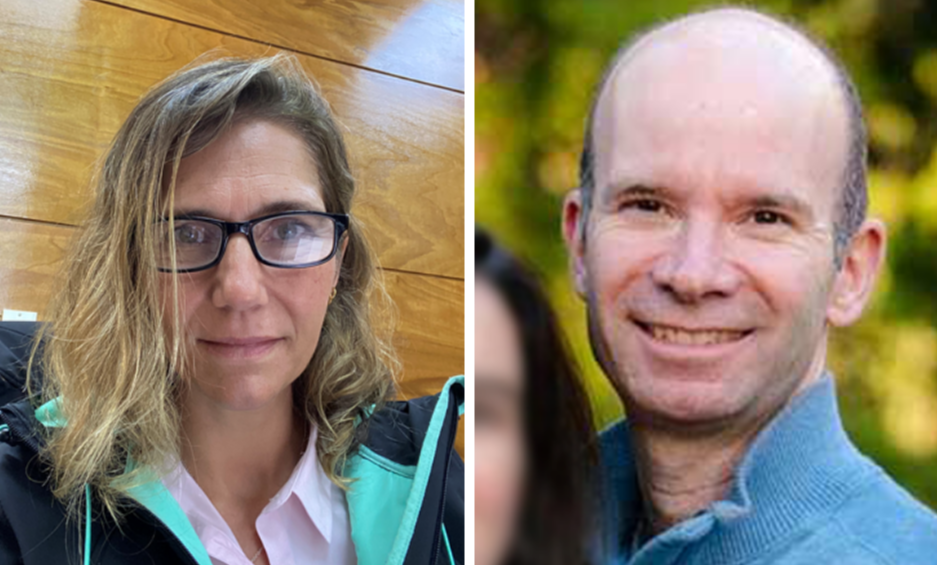 In January 2023, MDF's Community Resources Coordinator, Ruth Sheldon, sat down with Araceli Mera & David Kugler, MDF's Spanish-language Support Group Facilitators.
There are two people I have the great honor of introducing to you: Araceli Mera and David Kugler. Their names may be familiar because of their history of active involvement in the myotonic dystrophy community through the Myotonic Dystrophy Foundation (MDF). Over the last 11 years they have both attended several MDF Annual Conferences and have helped translate toolkits and other health resources into Spanish for the community.
This year, however, they decided to dedicate even more of their time and expertise to the DM community! They have created, and are co-facilitating, a new virtual Myotonic Dystrophy Support Group for Spanish Speakers! This new group hopes to support and engage Spanish-speaking individuals affected by myotonic dystrophy around the world, thereby increasing the accessibility of MDF's support groups and connecting more people to more of resources they need. The facilitators themselves demonstrate this reach; Araceli co-facilitates the group from Chile while David joins from the United States.
Araceli, born in Santiago, Chile to Spanish parents, has three children and works as an industrial and civil engineer at a family-owned company. She was introduced to MDF following her son's diagnosis in 2011. She was subsequently diagnosed herself, and in 2012 her family attended the MDF Annual Conference. Since then, Araceli has done incredible work for MDF on her own as well as alongside her co-facilitator David.
David joined the MDF community after his daughter was diagnosed with DM at age seven. Her symptoms had been explained away by other physicians for years but were finally identified during an eye exam after her eye muscles raised concern of the ophthalmologist. After attending the MDF Annual Conference in 2011 and utilizing resources created by MDF, David became a support group facilitator. When I spoke with David for this interview, he spoke about barriers to care and the scarcity of resources available to the Spanish-speaking community, and how he wanted to help change that.
As MDF continues to expand, we are grateful that Araceli and David are volunteering their time and expertise to encourage that expansion. It is a step in the direction of increasing access -and reducing barriers- to mutual aid and support for those living with myotonic dystrophy. And it is a step MDF hopes to build upon for years to come.
All Spanish-speakers in the DM community are welcome at the next support group meeting. To be added to the Spanish-speaking email list or to be put in contact with Araceli and David, please contact MDF by email at info@myotonic.org or by phone at 415-800-7777 or fill out this form.
Araceli and David look forward to meeting you!