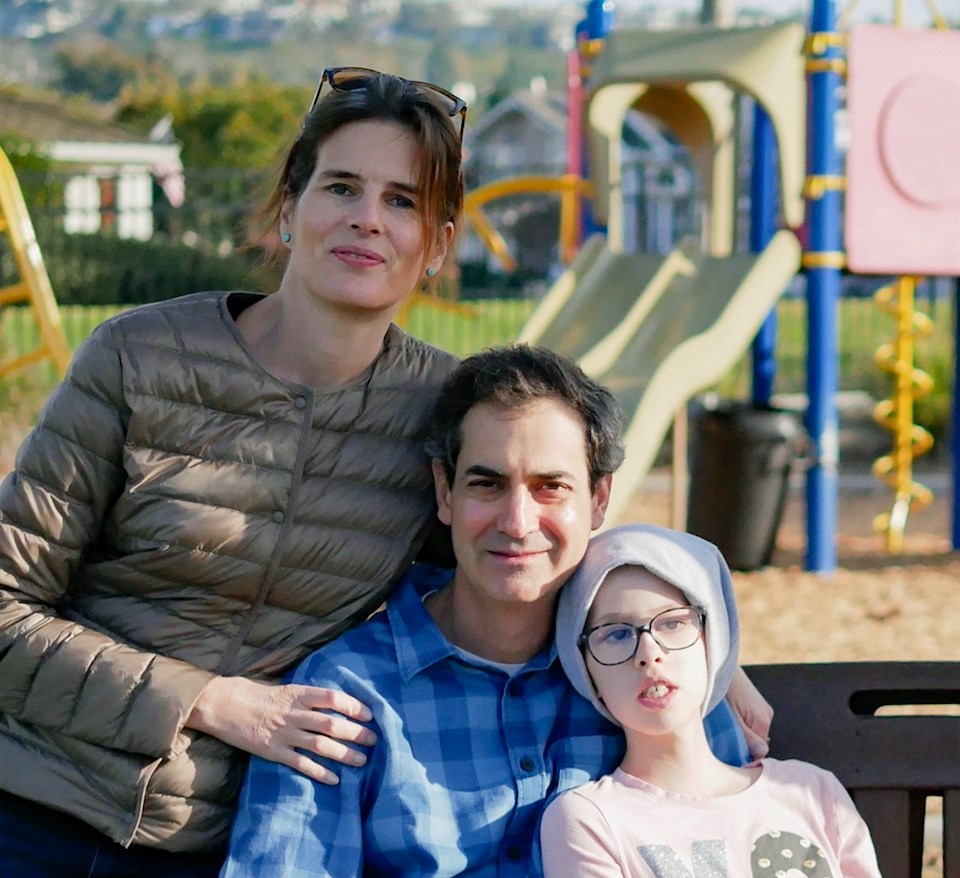 On December 7, 2022, MDF's Health Resources Coordinator, Ruth Sheldon, sat down with longtime volunteer and new MDF Support Group Facilitator, Sarah Berman.
Sarah answered the phone after only one or two rings. Her bright voice almost startled me; it cut through the white noise of my environment and drew me in. I hadn't the opportunity to say much before she began talking about the snow I had just received. The two feet that accumulated outside my Saint Paul home was both familiar and novel to Sarah. Sarah has lived all over, but her current home in California did not often forecast blizzards. She asked me how I managed the cold temperatures and precipitation with my myotonic dystrophy (DM) symptoms. I responded, "I am often worried about slipping on ice", while trying to think of a way to turn the conversation back to her. It was immediately obvious to me that she was a good support group facilitator by the way she demonstrated a sincere interest in my experience.
After reading Sarah's family story on the MDF website, and the blog dedicated to her daughter Zoe's experiences with congenital myotonic dystrophy (CDM), it was clear that Sarah had a great capacity to engage others. It seems so fitting that Sarah should be the facilitator of the CDM support group. Her curiosity is palpable, and it's the type of genuine inquisitiveness that makes one feel like the complete center of her focus. Her extensive background in education and teaching may be a partial explanation for this intrinsic interpersonal skillset. Sarah has taught students of all ages but has most recently worked with young children in early childhood education. She is a natural educator, and a natural advocate.
Nowhere is this expertise more apparent than in conversation about her daughter, Zoe. Now fifteen years of age, Zoe was born with CDM and immediately exhibited symptoms. Sarah, who was undiagnosed at the time of Zoe's birth, was forced to quickly adapt to both her own diagnosis, and the needs of her newborn. Sarah learned to simultaneously navigate the medical system and fiercely fight for her family's health. Zoe has experienced many health-related challenges throughout her life, and Sarah has been by her side through it all. Sarah has spent countless days in clinics and countless nights in the hospital. As Zoe underwent surgeries, invasive procedures, and barriers to healing, Sarah was there to carry the burden of teaching practitioners about DM and CDM; Sarah was there to sign Zoe up for acting classes; Sarah was there.
And Sarah is still here. She now uses knowledge accumulated over years of trial, error, disillusionment, and victory to help others in the DM community. "I love to be able to give back and share," Sarah says about facilitating the support group; "I always feel great after group, and I gave what knowledge I have." Sarah noted in our conversation that many of the support group participants are new to the CDM diagnosis, living with babies and toddlers with the disease. She speaks to the things she found helpful when Zoe was young, including what bottles to use, how to engage in safe "tummy time", and how to find resources for caregivers.
After hearing all of the ways that Sarah was caring for those in her support group, I was curious as to the ways Sarah cared for herself. I asked her what nourishes her and what keeps her going. She was a fountain of wisdom, but one thing that stuck out to me was this; "I've kind of become more like Teflon. I don't hold grudges or have regrets. I let it flow off of me. There is no time for guilt." I think this is an excellent sentiment that I will certainly carry with me. We must care about the things that are important and let go of those that are not. We all do the best we can and living with a highly variable disease like DM is tough. Sarah reminded me that it is important to give ourselves grace to make mistakes and learn from them, but also share our lessons with others.
She lives this by example, and the wider DM community is immeasurably grateful that she does. Thank you, Sarah!