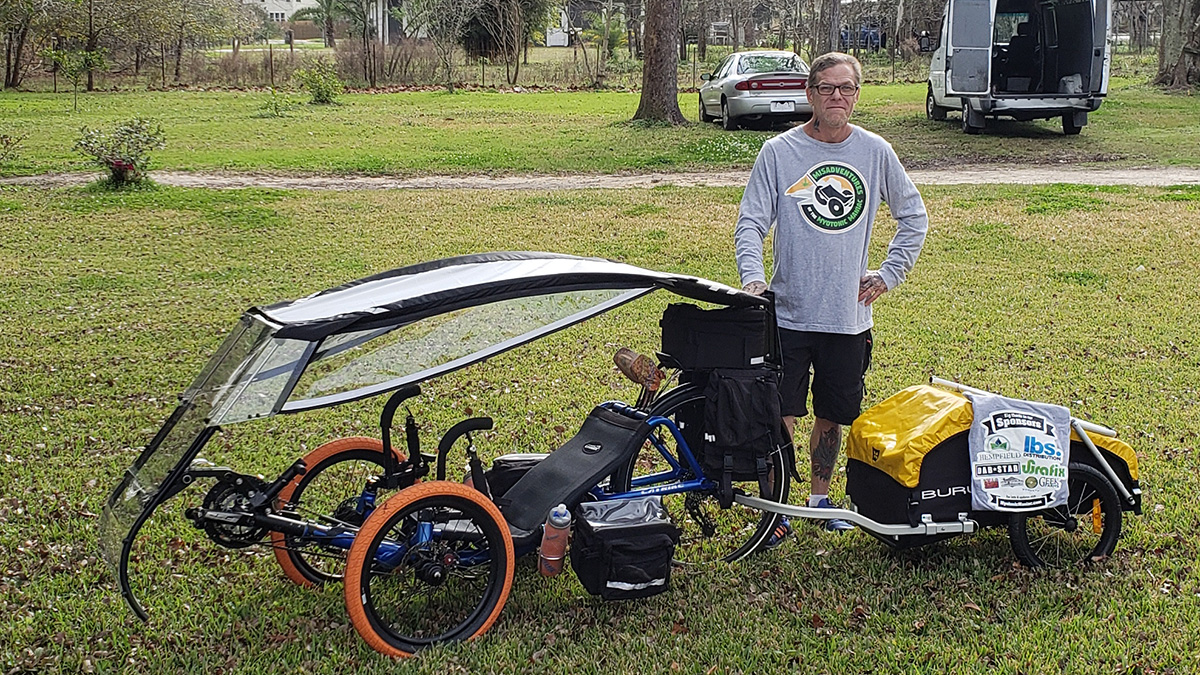 It was more than five years ago when Jeremy Kleiber went to check on a friend who wasn't answering his phone. He discovered his friend's body with the man's three-year-old daughter on his chest, crying for him to wake up.
It was a life-changing event for Jeremy, whose friend had died of an overdose from oxycodone, which he used to treat his chronic back pain as a result of an injury.
Jeremy, who has myotonic dystrophy type 2, suffered from chronic pain too. He took more than 500 pills a month, including oxycodone, the muscle-relaxer Flexeril, and the antianxiety medication Xanax.
"I was on a cocktail that basically made me a zombie," he said.
But after finding his friend dead, Jeremy became determined to end his own use of prescription pain medication. He started a low-acidic diet and began using marijuana. At the time, marijuana was illegal in his home state of Florida, but the use of medical marijuana has since been legalized in the state.
A Call for Research
Jeremy, 43, said he has now freed himself from prescription pain pills. He notes that he no longer sits around in a stupor and has become more physically active. Jeremy is embarking on a bike ride to the Florida capital in an effort to raise awareness about DM and get the state of Florida to direct money it collects in registration fees from medical marijuana toward research into the benefits marijuana could provide to people neuromuscular diseases. The state is expected to address modifications to the rules around medical marijuana use next month.
Jeremy plans on making the trip from his home in St. Augustine to the state capital of Tallahassee in time for the start of the new legislative session, which begins March 5. The trip is a little more than 200 miles.
Despite the limitations from his disease, Jeremy is able to ride up to 50 miles a day and expects to make the trip in four to five days. He'll be riding a Catrike Expedition, a three-wheel bike that sits about four inches off the ground. He'll carry his gear, myotonic dystrophy bracelets, and literature from MDF in a small trailer connected to his bike.
Jeremy, who helped to get Florida's medical marijuana passed in 2016, said only a small portion of the estimated $21 million the state collects today is used to fund medical research. The $75 annual fee patients are required to pay for annual registration is used to administer the program or goes to the state's general fund.
As friends learned about his plans, they have become sponsors for his ride. He's also raffling off two collectible Harley Davidson motorcycles donated by friends who own one of the oldest Harley dealerships in the country to help fund the trip. Any money he raises beyond what he needs for the ride he plans on donating to MDF.
Bigger Plans
Jeremy will be chronicling his ride on his blog "Misadventures of the Myotonic Maniac." Longer term, he hopes to launch a foundation to fund research to study muscle atrophy and the prevention of it with cannabinoids. He's also planning a more ambitious ride later.
He hopes to ride from his home in Florida to Washington, D.C. He'd like to see the federal government change the classification of marijuana as a schedule 1 substance (which means it has no accepted medical use and high potential for abuse) to make it easier for universities to conduct research.
"I didn't ride a bike before I used marijuana. I had pretty much given up on exercise," he said. "All I did was lie around. Now I've got a positive outlook."