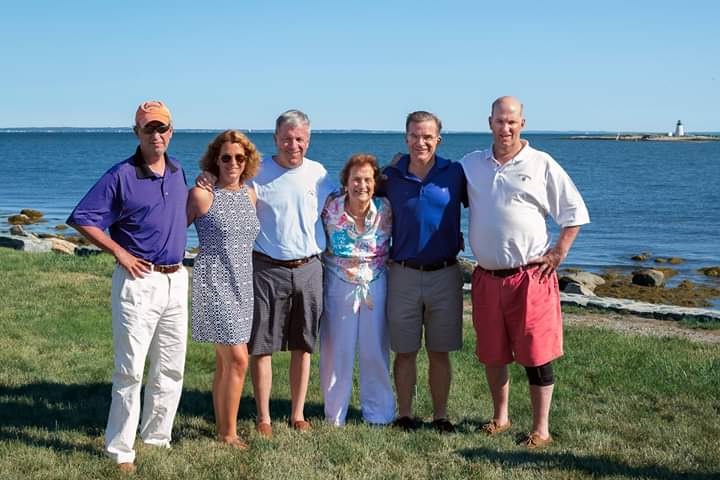 By the time Tim Haylon launched a Facebook fundraising campaign for his birthday in 2018, there was already a long-established Haylon family tradition of financially supporting myotonic dystrophy research.
Tim received a diagnosis of DM1 in 2001 at the age of 40, but by then, he had a long history with the disease without realizing it.
His father died in 1974 at the age of 62 having been diagnosed as having arthritis. In retrospect, the family believes he was misdiagnosed and had suffered with DM. Tim's oldest sister was diagnosed with DM in 1985. He knew she had an illness, but it wasn't until he and one of his brothers was diagnosed in 2001 with DM that he understood this was a hereditary condition. Until then, he had never connected the hand cramping and leg pain he had experienced since his mid-twenties with his sister's ailment. She died in 2015 at the age of 58.
A Family Fighting for Care and a Cure
The Haylon family tradition of donating to myotonic dystrophy research began with his mother's bridge group, which long ago decided instead of exchanging birthday gifts during the year that they would make donations to support efforts to understand the DM and advance the development of treatments. When Tim's sister died, the family set up a fund at the Myotonic as a way to direct contributions from friends and family. They also donated her body to researchers at Stanford University who are studying DM.
Tim's brother makes donations every month and Tim has turned to Facebook to raise funds on his birthday. The first time he did this in 2018, he set a modest goal of raising $200 and ended up raising $500. This year, he sought to match what last year's total, and ended up raising $1,000.
"More and more people know what I have and have seen the deterioration of my abilities," said Tim. "Some family, some friends, a lot of my wife friends know I use a cane. I'm in a wheelchair part-time and people want to help as much as possible."
Tim, who had been a social worker counseling delinquent youth with mental health issues, had to stop working in June 2018. His job required him to walk a lot on he's no longer able to stand for more than 20 minutes at a time.
Lending a helping hand
Even though he's unable to work, he puts the skills he developed as a social worker to good use these days. He convenes a myotonic dystrophy support group in his home town of Worcester, Massachusetts on the campus of College of the Holy Cross. The group meets four times a year and participants travel from New Hampshire, Rhode Island, and throughout Massachusetts to participate.
"People have enjoyed the group. They've learned a lot," he said. "We have good discussions, and everybody has different stories and different symptoms."
The disease has now moved to the next generation of Haylon's. Though Tim's oldest son does not have the disease, one daughter has been diagnosed and the other is showing early manifestations of the condition. The family has been fighting with her insurance company to pay for a diagnostic test to confirm she has it. Two of his nieces also have been diagnosed with DM.
That's intensified Tim's interest in helping to do what he can to support the development of new treatments for DM.
"I know money is needed for research. I don't think there's much hope for my generation to get a treatment or a cure, but I'm hoping the next generation, or soon thereafter, will get help," he said. "My goal is to keep money coming in so the scientists can keep working."