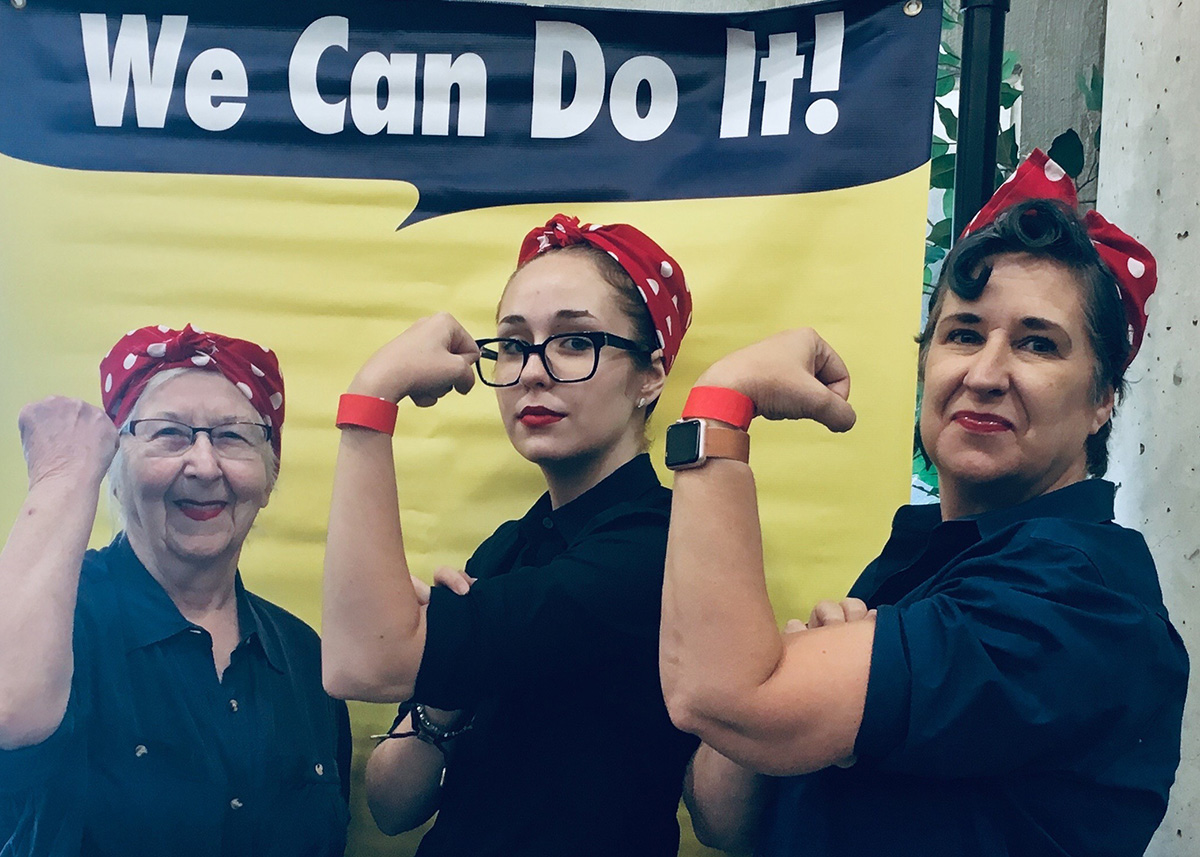 A Neuroscientist's Family Gets a Neuromuscular Disease Diagnosis
When Suzanne Perkins' 16-year-old daughter Eliza had trouble opening jars and closing car doors, she took the teenager to the doctor confident she would pin the problem on too much texting.
But when her doctor sent her to a neurologist, Eliza's diagnosis came quickly and with a wallop.
Eliza had myotonic dystrophy type 1. Even though Suzanne is a neuroscientist, it was the first time she had ever heard of the condition. "It was a bit of a shock to find out it was something serious," she said.
Now an 18-year-old freshman at Hampshire College in Amherst, Massachusetts, Eliza is far from her home in Ann Arbor, Michigan. When mother and daughter met with a special education counselor at the college before the semester began, it dawned on Suzanne that Eliza might have to contend with DM-related health issues, and having her attending a college at such a distance could be a problem.
Suzanne sought out emotional support and information from other DM caregivers and patients. During a trip to Indiana she was able to attend a DM support group, but there were no similar groups near her home. The closest one was in Ohio, too far away for her to attend meetings regularly. Since she didn't have a local group, Suzanne decided to establish one herself.
Stepping Up: Launching a Support Group
For Suzanne, though, organizing the meeting was a way to give back to the MDF community and to connect with caregivers and patients in her area. She had attended the past two MDF Annual Conferences in San Francisco and Nashville and found the events interesting and inspiring. She wanted to learn about the current state of research into the condition, what was being done to develop a treatment or cure, and what she could be doing to help.
Back in Michigan, Suzanne wanted to continue to connect with others in the DM community and learn from them. But she didn't know any caregivers or DM patients back home.
"It helps knowing there are other people struggling with the same issues," she said. "It's hard not having any connection with anyone else having the condition."
In October, Suzanne held the first meeting of her DM support group at the Westgate Public library in Ann Arbor. The meeting she had attended in Indiana was held during a storm and turnout was low, so she didn't expect many attendees for her first meeting. MDF promoted the meeting on its website, Facebook page and monthly newsletter, and the local Muscular Dystrophy Association office also promoted the event.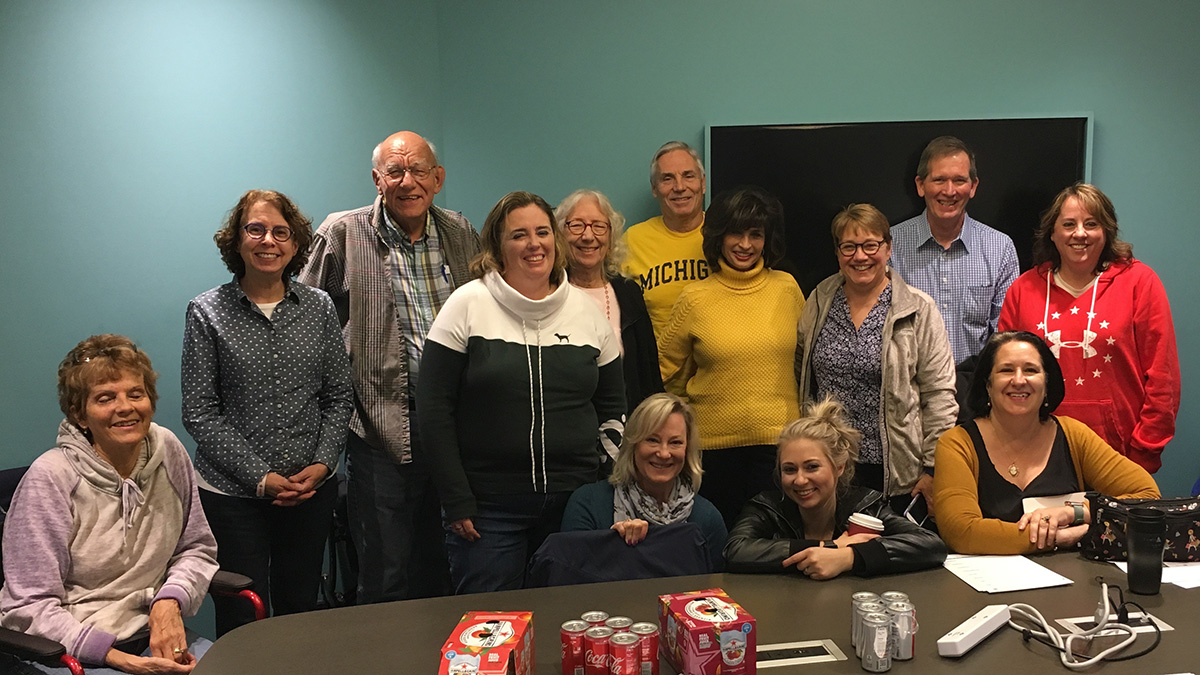 Filling a Need in Michigan
The first meeting was a success, and 18 people showed up. One attendee had travelled an hour from Toledo, Ohio, and another travelled nearly two hours from Kalamazoo, Michigan to participate. For much of this first gathering participants shared their personal stories. Suzanne had expected to hold meetings every other month, but because of demand among attendees, she now plans to convene meetings monthly.
When she decided to organize a support group she was a little nervous about the tone it might take. Someone had suggested to her that support groups can take on negative qualities as some people view them as a time for them to complain. But that wasn't the case. She said everyone was very positive, excited to be there, and appreciative there was a meeting to attend.
Suzanne isn't sure if Eliza will attend when she's home on break from college. "She wasn't keen on being in it. She's living her life and moving on ahead," she said. "She might come and be a part of it later on."
Helping Herself by Helping Others
Suzanne, who is getting to know a disease that has highly variable in the way if affects people, has learned from others who have been living with it longer than her daughter has. The first time she saw people with DM, she remembers how sick they seemed and feared that she was glimpsing her own daughter's future. But meeting a variety of patients, some much older than her daughter who appear to be managing the condition well, she has come to see the breadth of the possibilities. It's now a little easier for her to say that she doesn't know what's going to happen to Eliza and what the outcomes will be in the future.
Suzanne said setting up the group didn't take a lot of effort, other than learning that she needs to book a room at the library well ahead of time. She credits MDF Program Director Leah Hellerstein with help getting the word out and providing ideas on issues to cover during the meeting. She encourages anyone else thinking of setting up a group near where they live to do so. Contact MDF at info@myotonic.org or by phone at 415-800-7777 for more information.
"There are a lot more people out there," she said. "I think it's a really good thing to do."