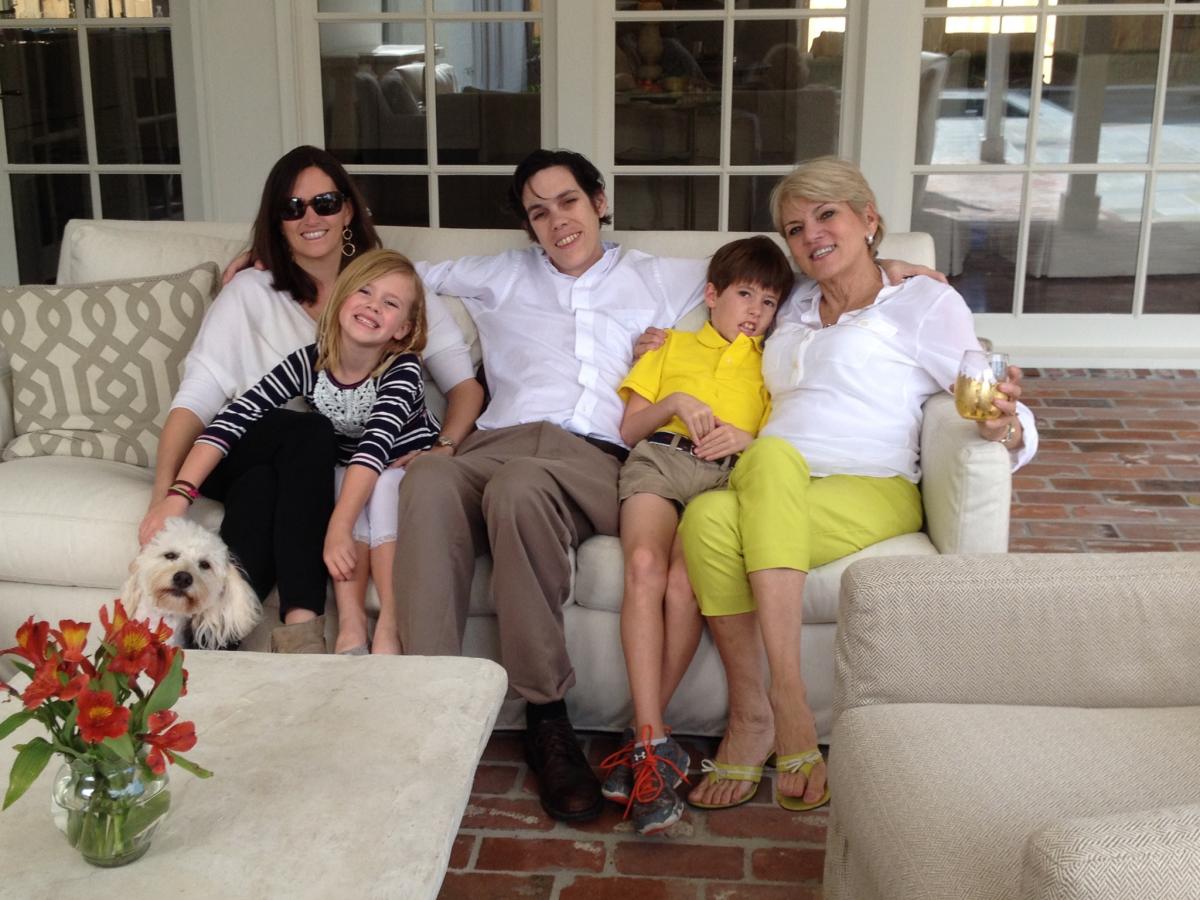 A Journey from Nurse to Caregiver
Even though Donna Boulmay spent a career as a nurse before retiring, she lived most of her adult life in the midst of a medical mystery that had shaped much of her family's existence. That changed shortly after her grandson Jackson turned five years old.
Jackson had been to several doctors throughout his young life for concerns ranging from lethargy to speech problems that made it difficult for him to make himself understood. But in 2010, when a neurologist diagnosed the boy with myotonic dystrophy (DM), the blur of the family's past came into sharp focus.
Donna had never heard of the disease. Even some of the doctors who had treated her family members were unfamiliar with it. But as she scoured the internet for information about myotonic dystrophy from her home in Baton Rouge, Louisiana, and learned about its many manifestations, she saw her family's past from a new perspective. It would take Donna nearly two years to build an understanding of myotonic dystrophy, reach out to others with the disease, and find hope through the work of Myotonic.
A Family Affair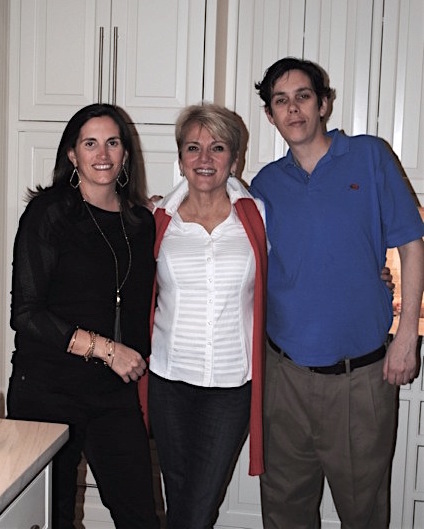 The neurologist who diagnosed Jackson would that same day diagnose Donna's daughter Heather, then 36, with the disease as well. Months before, while preparing a birthday party for Jackson, she would complain to her mother that she was unable to blow up balloons, but hadn't thought much about it. Now, the diagnosis explained longstanding eye problems. In fact, Heather and her brother Billy's eyes never quite closed when they slept, something Donna had dismissed because her husband had been the same way. It turned out, though, that these were symptoms of myotonic dystrophy.
Eventually, Donna divorced her husband because of a growing list of behavioral problems that drove her crazy. She had been frustrated by his inability to make decisions and failure to show up for family events when he was expected. After the divorce, he would suffer falls and problems with his executive function intensified, along with growing muscle weakness. He experienced a pulmonary embolism at the age of 66 and died just months before Jackson's diagnosis.
Donna's son Billy, then 39, was also diagnosed, with a more advanced case of myotonic dystrophy than his sister. Billy had behavioral changes that began around the time he was 18, but Donna had attributed them to a head injury had he had suffered as a teenager, even though doctors said he had healed completely. As an adult, he had trouble keeping a job because he would constantly drop things. He wrecked his car, developed cognitive problems, and could not seem to keep his apartment clean. He's suffered numerous falls and is under care for an irregular heartbeat. Donna now understood these problems in the context of myotonic dystrophy.
Finding and Giving Support
It has been a difficult journey for Donna, who gathered what information she could find online about the disease, but she could not talk about her children's condition without breaking down in tears for the first two years. She realized she needed help and wanted to connect with others who had been through what she was now experiencing. A relative pointed her to the Myotonic, and once again things changed. "It was like someone had finally turned on the sunshine," Donna says.
In 2012, Donna set up an Myotonic support group. She wanted to help caregivers and non-affected family members understand and navigate the issues they faced with spouses or children who had the disease. "I wanted to meet with people like me," she says. "I also wanted Heather and Billy to have a chance to meet with people like them."
The support group meets quarterly at the Rosa F. Keller Library in New Orleans, about 80 miles from Donna's home. (Contact information for Donna's and other Myotonic local and online support groups can be found online. Meeting times for support groups appear on the Myotonic calendar.)
Donna's support group has not only brought together DM caregivers with others who understand their challenges and can offer advice, but also helped address very practical challenges. For instance, one woman who approached the support group needed to get a wheelchair for her son, but did not have the financial means to do so. The group connected her to a local community organization that secured the wheelchair for him. In other cases, the group has been able to connect community members to the muscular dystrophy clinic at Louisiana State University and to other resources available through Myotonic.
"Myotonic is phenomenal," she said. "I've belonged to many different groups to my life and this one is just top-notch. It's just rewarding being part of it."
Finding Hope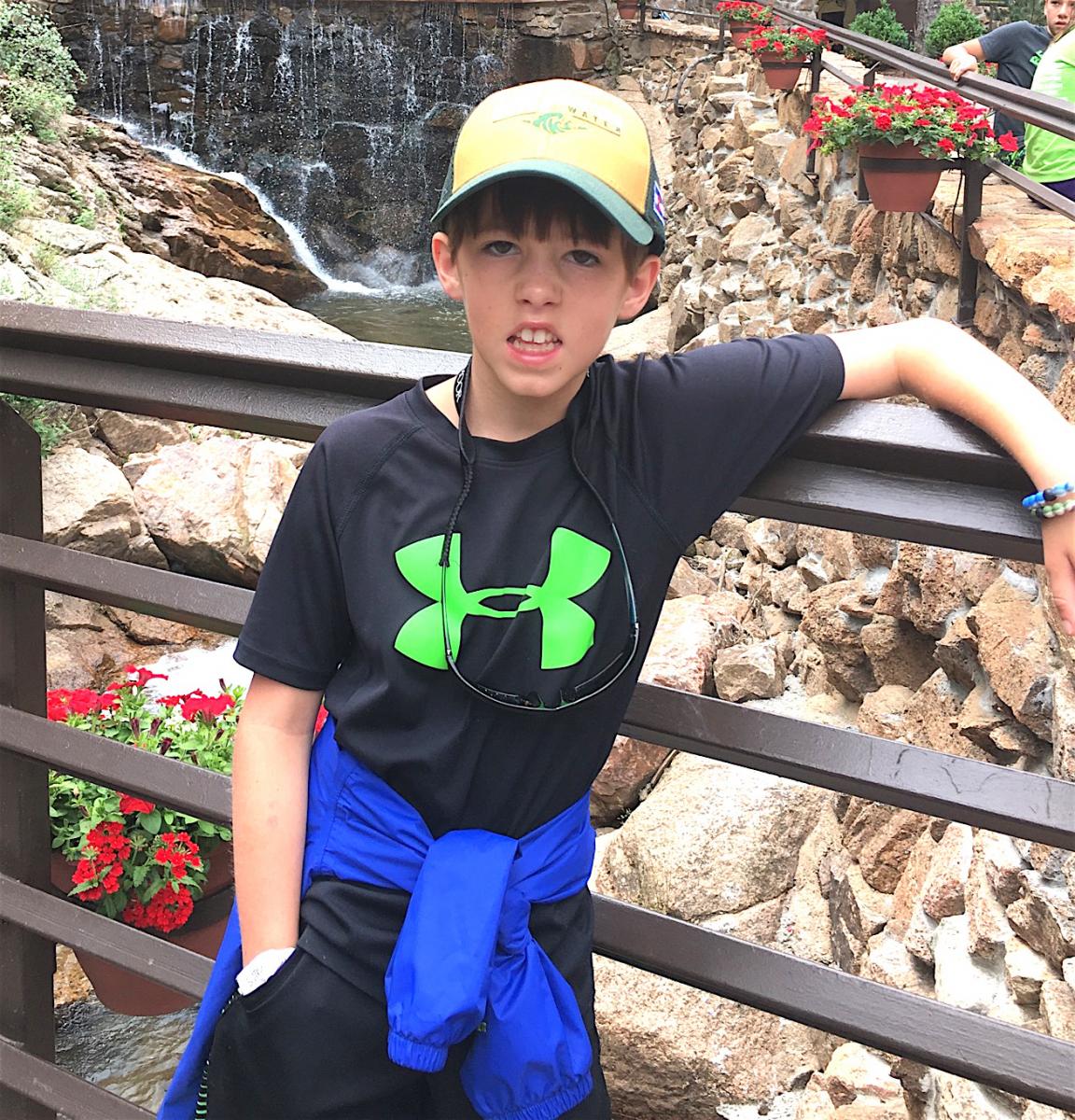 Myotonic has provided Donna with a rich resource of information and connected her to other patients and caregivers, and its support of research helped to change her outlook. Her children Heather and Billy both signed up to participate in clinical trials. Neither have yet been selected, but their information is in the Myotonic Dystrophy Family Registry that connects patients to researchers. She noted that in the last few years, Myotonic's work with the medical community has grown and its voice is being heard with regulators as it seeks to ease the path to approval for potential DM therapies.
"I'm very hopeful that the research being done and the drug studies may possibly lead to a cure," she said. "There's more hope than when I started reading about the disease. You can see how people are functioning and their life continues. It's very uplifting."
(Pictured: Donna's grandson)