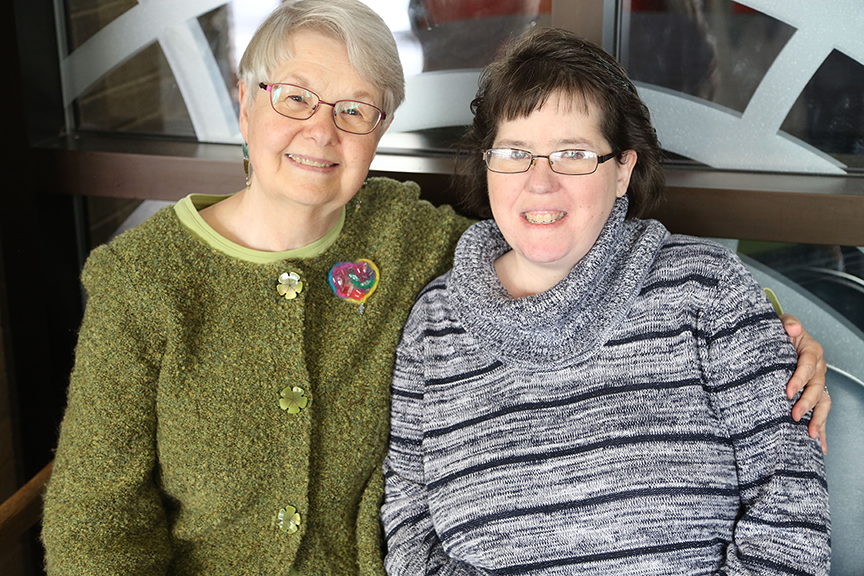 Linda Marshall has written a moving overview of her struggles to find a diagnosis for the problems her children faced, and the particular impact of brain-related symptoms on her family.
A Journey of Grace
While doing Internet research in 2013, I discovered MDF and watched a video from the 2011 MDF Annual Conference of Shannon Lord's son, she also described mine.
She explained: "A small subset of those with juvenile-onset lead lives of addiction, unemployment, homelessness, and jail. These young people have difficulty finding steady work and are frequently fired for showing up late or not working fast enough. They struggle with many symptoms from childhood, including fatigue and lack of motivation, which interferes with their ability to function. Even those with high IQs often fall short of others' expectations and are unable to support themselves or live independently as they'd prefer."
I had no idea the underlying aggressive and hostile components of my son's personality, identified when Doug was ten, related to his DM diagnosis. I blamed my mothering and our family's dysfunction. Decades of guilt and shame lifted from my shoulders. At last I had found a mother who understood as no other could. I was not alone. What a gift of grace!
John Brekka, a conference presenter with adult-onset DM2, and Shannon implored the researchers to expand their research to include the executive function-deficit aspects of the disease. Both emphasized their ability to deal with their muscle wasting and physical symptoms. They also expressed their significant fears with regard to declining cognitive functioning. Sadly, Shannon died before seeing her hope become a reality. Researchers are only in the beginning stages of addressing this aspect of the disease.
Searching for Help and a Diagnosis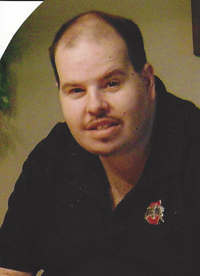 I celebrate Shannon and John advocating for this area of research because the effect on the brain devastated our family the most. Despite my efforts to find the cause of my son's behavior and obtain help for him, the DM in our family went undiagnosed for twenty-two years. A crisis when my children were thirty-one and twenty-eight culminated in the gift of grace that revealed the diagnosis.
I began searching for help for my son in 1977 when he was nine, through a private agency, after the school refused to provide testing for his learning problems. Later, through mental health counselors, I sought assistance dealing with his increasingly disruptive behavior. The closest we came to receiving a diagnosis occurred when he was twenty (1988). A pediatric neurologist found myotonia but never mentioned muscular dystrophy. Apparently, myotonia's connection to muscular dystrophy had not yet been identified. Disappointed at receiving no help for his behavior problems, I gave little thought to his minor hand and tongue cramping, something his sister also experienced.
Eleven more years elapsed before Doug and Nicole received their DM diagnoses. Another twelve years passed before I learned the link between DM and my son's behavior. That knowledge came three years after his death. Five more years went by before the identification of my daughter's DM type.
Fortunately, Nicole's DM1 does not fall into her brother's small subset. However, the neglect she experienced as our family focused on finding help for Doug led her to begin acting out behaviorally in her twenties. Discouraged about my children's self-destructive paths and the dearth of resources available to them, I opted to focus on saving myself.
My children's father (the DM carrier) and I divorced in 1989. With the support of a spiritually-oriented group that teaches practical skills for dealing with devastating situations, I began to mature emotionally and spiritually. As a result, I remained steady and calm in the midst of the storm surrounding the 1999 crisis that culminated in the DM diagnosis. What looked like a tragedy to others, I recognized as a gift of grace, my finest hour as a mother and a human being.
Finding Happiness in the Face of Adversity
The challenges didn't end with discovering their diagnosis. Doug, Nicole, and I continued to face many obstacles in obtaining services to meet their financial, vocational, and healthcare needs. Doug never achieved the stability I hoped for, though he assured me he was happy with his life. For that I am grateful.
Nicole lived independently with assistance and worked full-time as a cashier in retail until 2012 and, with the help of government disability assistance, part-time until a health crisis. The progression of her physical symptoms prevented her from returning to work. In June 2016 she moved in with me. While we would both prefer that she live independently and seek resources to give her the assistance she needs, I now accept this opportunity to give her the attention she lacked when I unintentionally neglected her while focusing on finding help for her brother.
I am grateful for Nicole's referral to the Ohio State University's Wexler Medical Center doctors who specialize in DM and the Affordable Care Act that covers all her healthcare needs. We celebrate the gifts of grace we currently receive in the aftermath of her most recent challenges.
Turning Inspiration into Strength
Shannon Lord's perspective on coming to terms with a DM diagnosis inspires me. "[I]t is important to tell your story to those who will listen. Over time, if you tell your story enough times...you will begin to realize that the sadness and loss start to diminish. At some point you might even come to realize that you can assume some control over your attitude about what has befallen you."
Writing a memoir is my way of telling my story. Some parts of our story continue to be difficult for me to talk about. Writing and rewriting facilitated my movement from anguish to awareness of my family's DM as the context for my spiritual journey. Our challenges forced me to grow up and surrender to a power greater than myself. If the transformational journey I tell in my book, A Long Awakening to Grace, lessens the burden and lifts guilt and shame from the shoulders of even one family and helps them see their story in an uplifting way, it will make the journey and the years I've put into fashioning a memoir eminently worthwhile.
Becoming a DM Warrior
At the October 2016 Myotonic Dystrophy "Connect & Learn" Conference held in Cincinnati, for the first time I interacted with a room full of courageous people dealing with DM. Witnessing researchers being inspired by our stories to work even harder to find a cure invigorated me. Hearing how close they are to a cure gave Nicole and me hope.
DM families are champions, confronting every day the damage wrought by this disease. We are champions because most days we challenge ourselves to find the opportunities contained in our burdens. We are all on a journey of awakening to ever-present grace. We have been dubbed "DM Warriors" and, indeed, we are.