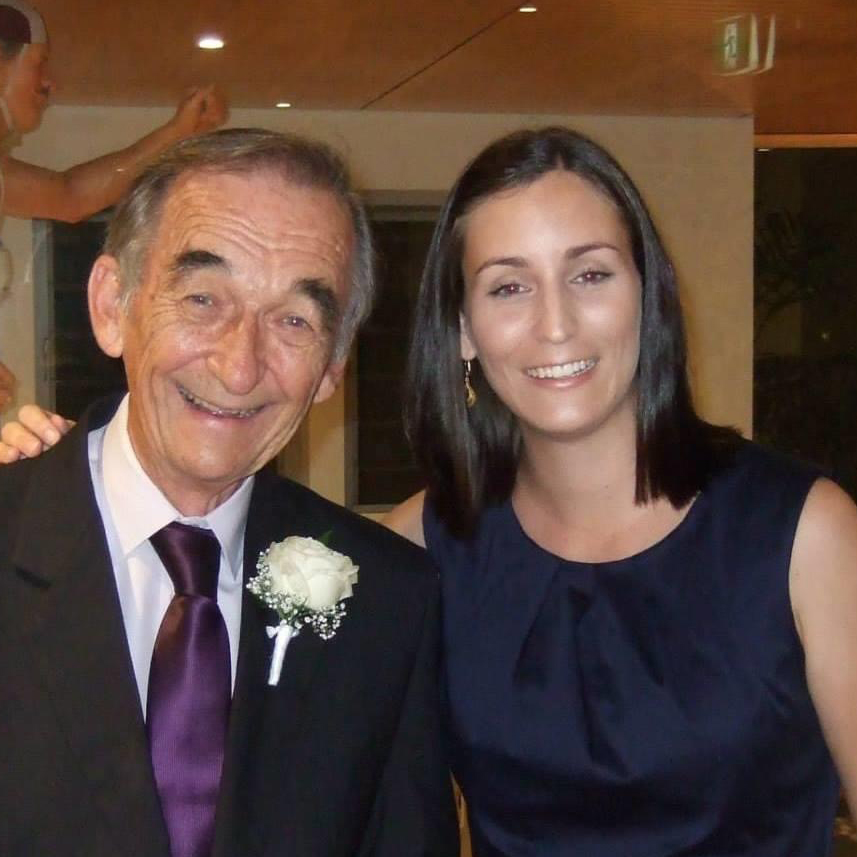 What is your relationship to DM? Are you affected and if so, what kind (DM1 v DM2) and when were you diagnosed? Do you have family members who are affected?
I was diagnosed with Myotonic Dystrophy Type 2 in 2018. It all started with the birth of my first (and only) child in 2007 at age 26. I had noticed that my arms hurt constantly holding my newborn child, which then progressed to grip myotonia.  At that time, there was no previous family history and for many years my doctor thought I had an autoimmune disease. It was when my Myotonia, muscle cramps and intense fatigue became a constant and daily battle that I sought out a private neurologist whom specialized in neuromuscular diseases. I had read about myotonic dystrophy on the internet and felt sure I needed to be tested. Many months later, genetic testing proved I had DM2. Since my own diagnosis, my father has also been diagnosed. 
Did you start the 'Myotonic Dystrophy Support and Information' FB group? If so, when did you start it? Or how long have you been the administrator/moderator?
No, I did not start the page but have been a member since 2014. I became one of the administrator/moderators in 2019 as I wanted to be able to help share accurate information and support others. 
How many group members does the FB group have and what countries are the members from?
The group currently has 4,100 members and we are adding on average 20 new members every week. The group has members from all over the world. I live in Australia.
What are the most popular topics that the group members post about? Do you see certain topics/questions repeated often?
I would say that the most common questions appear to be around how to go about getting tested, the actual specifics around how Myotonic Dystrophy is inherited and what medications there are to help. 
What is the best advice that you can give to someone who is newly diagnosed with DM?
My advice would be firstly, to allow yourself time to grieve; It's quite a shock to be told you have a progressive muscle disease. Secondly I would say read, read, read and then go back and read some more. This condition is rare and most doctors have never heard of it. You must be your own advocate and learn all you can about the disease in order to educate those around you. 
What have you learned from moderating/managing the Facebook group and what do you hope the online/FB DM community will look like in 5-10 years?
I've learned that education and research must be ongoing, there's still so much about Myotonic Dystrophy that is unknown. I've also learned that genetic testing is still not available to a lot of people. I hope that this changes soon so that it will be easier for everyone to achieve, no matter where in the world they live. I hope the DM Facebook community in 5-10 years is still connecting people just as it does now. There's something so special in being able to "talk" to others who understand the struggles you're going through. 
Find Support
Ready to join the conversation? Join Lucie in the "Myotonic Dystrophy Support and Information" Facebook group.
Looking for other support opportunities? Check out our virtual groups to connect with other community members and their loved ones from all over the world. Share your ideas, experiences, stories, and find support in the DM Community! Find all the Myotonic Dystrophy Foundation support groups here!