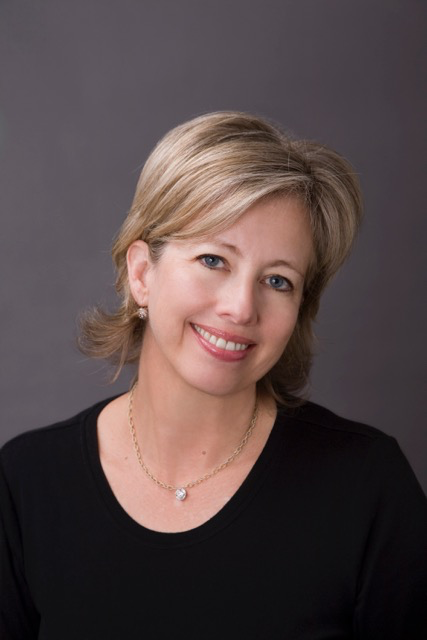 A Family Resemblance
As Matthew Brown listened to his cousin Emily describe the symptoms that led to doctors diagnosing her with having multiple sclerosis, he grew concerned. The problems she described—an inability to relax her hand, a freezing of her tongue that made it impossible to talk at times, and gastrointestinal issues—were the same ones he had been experiencing.
Without telling family members, Matthew, who like Emily was 27-years-old, saw his doctor. He was told he appeared to have a neurological disorder and needed to see a specialist to determine what was wrong. When he faced a three-month wait for an appointment in the San Francisco Bay Area, he told his mother Martha Montag Brown what was happening.
Martha, who owns her own executive search practice focusing on foundations and nonprofits, had her son come home to La Cañada, California, about 15 miles north of Los Angeles. She arranged for him to see Dr. Lawrence Piro, who the family knew well. Though Dr. Piro is an oncologist and internist, he ordered and performed a series of tests that led him to tell Matthew he didn't have MS, but that he did have a neurological disorder. Dr. Piro arranged for Matthew to see a neurologist that same day , who tentatively diagnosed him with the progressive genetic disorder myotonic dystrophy As a result, Dr. Piro arranged for Matthew to see Dr. John Baloh – a top neuromuscular specialist at Cedars-Sinai. Dr. Baloh confirmed the diagnosis, and ordered a genetic test which later confirmed that Matthew had adult onset Type I.
The Search for Answers
The diagnosis had a few unexpected results. It led to new tests for his cousin Emily, who turned out had been misdiagnosed with MS and instead had myotonic dystrophy like Matthew. And, though Martha had not heard of myotonic dystrophy prior to her son's diagnosis in January 2017, her search for information led her to the work of MDF and the discovery that heading the organization was Molly White, a former colleague she had known for more than 25 years, but with whom she had lost touch.
When the two connected by phone, Martha explained that it wasn't a recruitment call, but that she was reaching out because of her son's diagnosis. Martha brought a new-found passion for myotonic dystrophy, a deep history of working with foundations, and a track record serving on nonprofits boards, and Molly saw an opportunity.
A Recruiter Gets Recruited
She helped Martha get answers to questions, offered her thoughts on where she could put her energy to work, and would eventually recruit her to join the MDF Board of Directors. In September 2017, Martha attended her first MDF board meeting.
"This is my number one priority. I will do anything with every shred of my time," Martha said "I was thrilled to be asked to serve. My husband and other kids, all of us, want to do anything we can."
Martha not only brings her passion to her role as an MDF board member, but a deep experience working for and with philanthropies, foundations, and nonprofits. As founder and head of Martha Montag Brown & Associates, she has advised a wide range of organizations, from some of the world's most recognized corporate philanthropic and socially responsible brands to start-up foundations and family philanthropic organizations. Prior to starting her own executive search firm, she served as executive director of the Levi Strauss Foundation and Director of Community Affairs group.
She received her undergraduate degree from Georgetown University, where she currently serves as an emerita member of its Board of Regents. She has served on many non-profit boards.
When she first spoke to Molly, Martha asked her how she and her family could help. She was unable to just sit by while her son and niece had DM1. She was told there was no cure and no treatment, and that there was much about the disease that was not known or understood. "I said to Molly, 'Let us know how we can help. We will give. We will raise money. I will knock on any door,'" she said. "'I will do anything.'"
Making a Difference
The family went to work. Since that first conversation with Molly, Martha and her family and friends have become active supporters of MDF, funded fellowships and research, and gotten involved in a public advocacy campaign to get myotonic dystrophy included on the list of diseases eligible for Peer-Reviewed Medical Research Programs funded by the Department of Defense.
The family also attended the 2017 MDF Annual Conference in San Francisco, CA and had a chance to meet with patients and experts. Martha was overwhelmed by how supportive the patient community, the MDF staff, and board all were.
"I've never been involved in anything as important to me as this is," said Martha. "I feel hopeful there's an opportunity to make a positive contribution because this is a moment in time when there are a lot of things on the horizon that can lead to improved care and ultimately a cure."