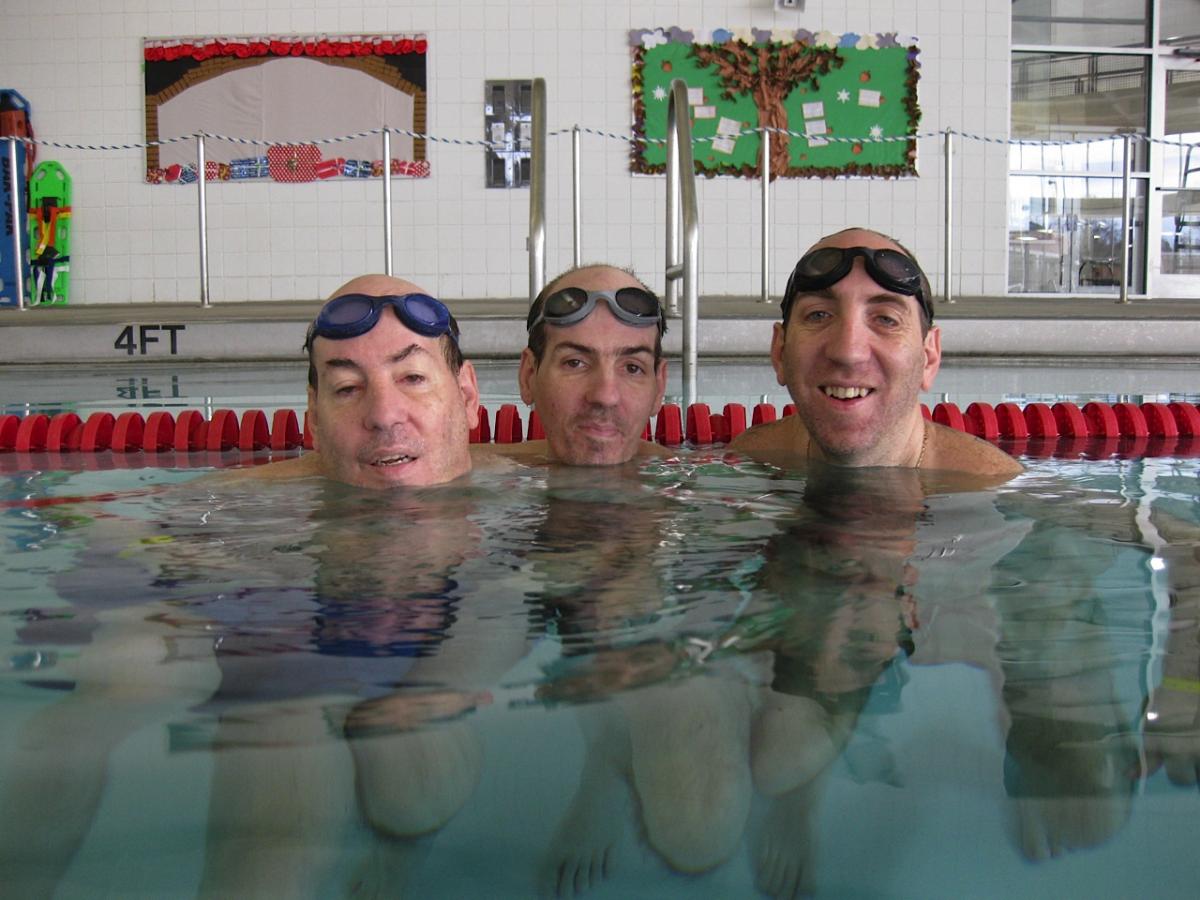 Regina (Rupp) Thompson grew up near Nashville, TN, feeling different. Not because she was diagnosed with myotonic dystrophy (DM), but because she was the only one of seven children who wasn't. And, she was the only girl.
All six of the Rupp brothers were diagnosed with DM after starting to experience symptoms in their teens. One brother—a Special Olympics coach who also had a heart condition—passed away in adulthood due to DM complications. Regina's father, who has also passed, had the disease as well.
"My father was diagnosed with myotonic dystrophy back in the '70s but it took some time for his doctors to figure it out," Regina says. "He fell down a lot and had collapsed lungs, but nobody could seem to put the pieces together because so many parts of his body were being impacted. Finally, when one of my brothers broke his hand and couldn't grip afterward, his physical therapist helped figure it out. We then were able to connect the dots."
"The disease effects each one of my brothers a little differently," Regina adds. "They all experience muscle weakness, three of them have extreme difficulty swallowing and three have cardiac problems. Almost all of them have decreased lung capacity."
Despite this, the Rupps remain optimistic. After the boys were diagnosed, their father devised a course of action he thought would help the family stay strong: swimming. "His mantra was: Exercise to stay strong but don't hurt yourself, sleep well but not too much," Regina says.
"My mother would take all seven of us kids swimming every day. Over the years it's become a family tradition. It was so much fun. The boys would pull mom around on the kickboard, which not only helped them build strength, but also helped them bond with one another. We would all feel good about it, which explains why we all still go swimming together as often as possible," Regina explains. "It's not only physical therapy, it's mental therapy. The pool is a place for us to be social. If we're having a bad day, we'll say, 'Let's go for a swim!' We've been doing it for 50-plus years!"
Despite physical weaknesses, Regina is thankful her brothers don't suffer from cognitive developmental weaknesses. "They're quite independent in their ability to make healthy eating choices, and they really support and take care of each other," she says. "They compensate for one another. In my eyes, they're very successful. They've all done very well for themselves in terms of self-reliance."
"People speculate all the time about how difficult it must have been for me," Regina continues. "But it's never been hard. I'm the unaffected person and I reap great benefits from them. I can't really understand how hard they work. They get up and eat their breakfast, despite the fact that their muscles hurt and they can't swallow. Everything they do, from tying their shoes to swimming, is work—it's a daily struggle. I never understood this growing up because my brothers never complained. They're gracious, happy, thankful. They never whine. They're such good, solid strong guys and so much fun to be around."
"To me, that's just how we are as a family," Regina continues. "It was perfectly normal that we'd stick together and take care of each other. I always wanted to take care of my brothers as best I could. What I've learned at the Myotonic Annual Conferences and through other resources helps me take care of them. We've all been dealt things we have to live with but your perspective really can make all the difference."