Molly White
Chief Executive Officer
Molly is Chief Executive Officer in charge of leadership, strategic direction and administrative oversight for the comprehensive programmatic and fundraising efforts of the Foundation and its staff. Molly has over 25 years of leadership-level experience building, implementing and running award-winning domestic and international community programs for organizations in both the private and nonprofit sectors. She has created partnerships with a range of governmental, nonprofit and private sector stakeholders that have included Gap, Inc., Nike, Inc., Visa, Inc., Sony, Williams Sonoma/Pottery Barn, AAA, The Estate Project for Artists with AIDS, Canyon Ranch Institute, the Ford Foundation and The Wilderness Society, to launch initiatives targeting key national issues such as childhood obesity prevention and components of healthcare reform.
Molly earned her Bachelor of Arts from the University of Montana, and her Master of Arts from the University of Iowa. She has received certification from the Center for Corporate Community Relations, Boston University; the Fund Raising School, Center on Philanthropy, Indiana University; and has served as a board member for numerous community organizations, including the Larkspur-Corte Madera School District, Larkspur, CA; Yerba Buena Center for the Arts, San Francisco, CA; National Association to Promote Physical Activity, Washington, DC; and Active Living By Design, University of North Carolina, Chapel Hill, NC. 
Abraham joined the MDF team in 2015 as the Director of Operations to lead the Foundation's day-to-day operations and provide administrative capacity to our programs. Abraham is committed to MDF's mission to enhance Care and a Cure and believes the everyday work of the Foundation is holistic and proactive in its approach; not only does MDF provide patients and their families with direct support, through resources like the MDF Toolkit, it also does great work around advocacy and research for a cure. Passionate about creating vibrant, healthy communities, Abraham has provided administrative capacity to a number of mission-driven, social service organizations around the Bay Area throughout his career, working in the areas of mental health, housing, access to health care and patient advocacy.
Abraham earned his Bachelor of Arts degrees in English and Sociology (with an emphasis in social change) from San Diego State University.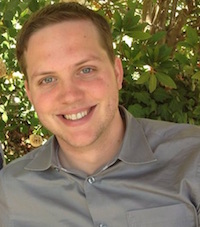 Paul is tasked with overseeing and expanding the current slate of MDF Care and program initiatives while also creating and developing new strategic projects to provide support and resources to the DM community. He leads planning for the MDF Annual Conference and represents MDF at meetings and conferences around the nation.
Prior to joining MDF, Paul worked at the University of California, San Francisco with the Investigative Therapeutics Oncology team as a Senior Clinical Research Coordinator. He earned his Bachelor of Arts in Psychology with an emphasis on pre-medicine from the University of California, Berkeley.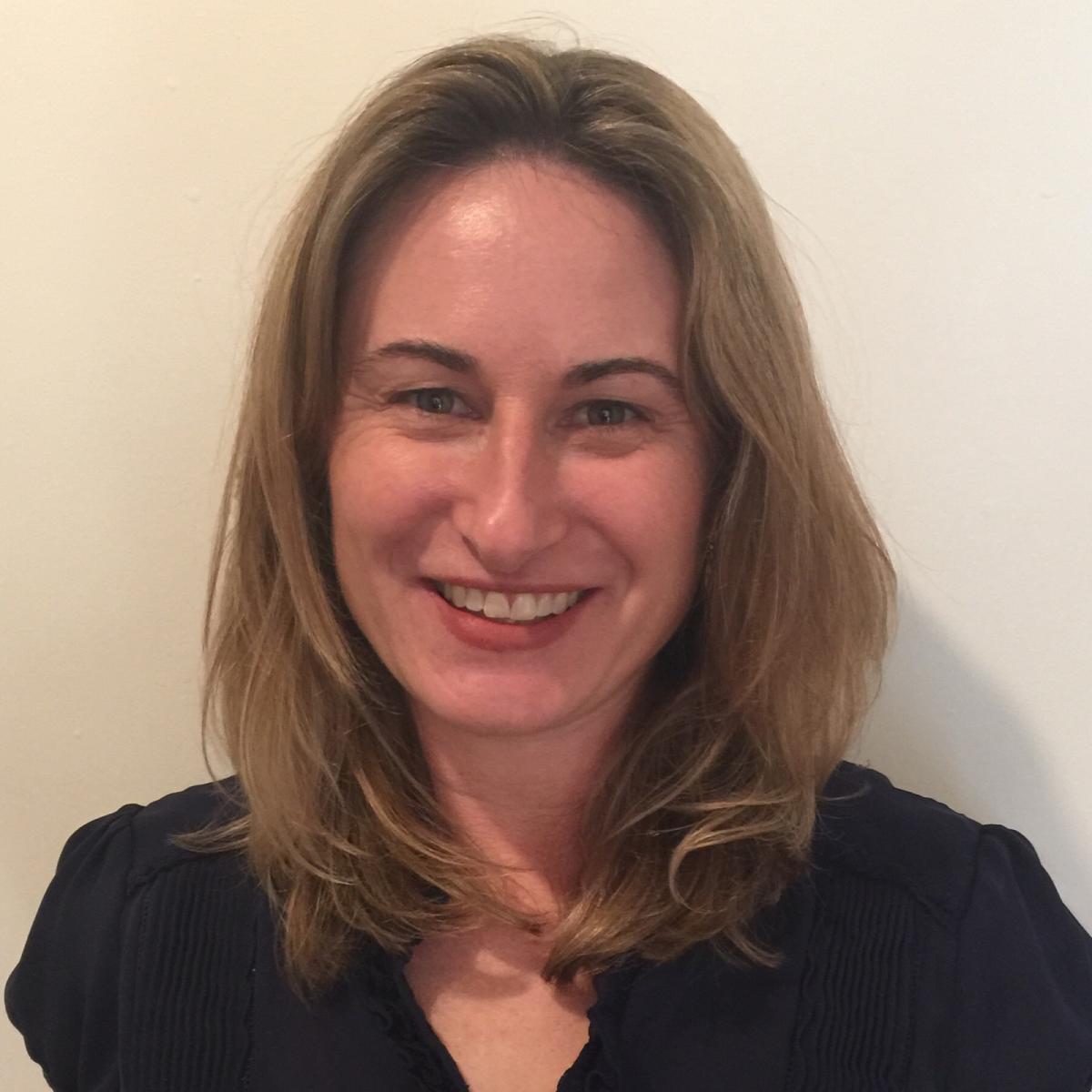 Liz Haas
Director of Communications
Liz's passion is partnering with non-profits to inspire supporters and change lives by sharing stories. Her communications experience includes strategy, messaging, writing, media relations, and social media for corporations and non-profits. Prior to becoming a consultant, Liz was a Vice President at Atomic PR and Director of Communications for Planned Parenthood Golden Gate. She received her Bachelor of Arts in Sociology from Mills College in Oakland, CA.
Elizabeth joined the Foundation in 2015 as its Grants Manager to oversee the administration of incoming grant applications and awarded research projects. She has 9 years of experience managing grants for patient advocacy groups such as the Muscular Dystrophy Association, Parent Project Muscular Dystrophy and the Lymphoma Research Foundation, including venture philanthropy and milestone-driven projects. She has several years of experience planning and organizing informal advisory committee meetings as well as large scientific conferences for hundreds of attendees. Elizabeth received her Master's Degree in Library Science from the University of Arizona and her Bachelor's Degree in Education from Ball State University.
Sharon joined the Foundation in 2015 as its first Chief Science Officer to lead our research and drug development agenda. She comes to the Foundation after spending five years as Senior Vice President of Research for Parent Project Muscular Dystrophy, where she oversaw PPMD's research investments and managed the Duchenne Drug Development Research Roundtable and PPMD's Clinical Accelerator Program. Prior to her work at PPMD, Sharon spent 11 years at the Muscular Dystrophy Association as Vice President for Translational Research and later Senior Vice President and Executive Director of MDA Venture Philanthropy (MVP), a drug development fund exclusively focused on the discovery and commercialization of therapies for neuromuscular disease.
Sharon received her PhD in neuroscience from the University of Arizona. In the past she has served as part-time Scientific Director for the Association for Frontotemporal Degeneration, where she managed the FTD Treatment Study Group. She has been involved in the planning of numerous meetings to identify and remove barriers to therapy development for rare disease and she has served on several advisory boards, including the Muscular Dystrophy Coordinating Committee (MDCC) and the Advisory Council for the National Institute of Neurological Disorders and Stroke (NINDS) at the National Institutes of Health (NIH). She currently serves on the Board of Directors of the Health Research Alliance and the Advisory Board to the University of Arizona's School of Mind, Brain and Behavior.
Leslie has been involved with the Foundation in several capacities, first as a panelist at the first Family Conference in Minneapolis and later as a member of the volunteer Education Committee. She joined the MDF staff in 2012. As Outreach Director she serves as the lead for the MDF Support Group network.
Diagnosed in 1998 with DM1, Leslie was propelled into facilitating support groups for the Muscular Dystrophy Association shortly after attending her first few meetings. Since then she's developed her expertise by writing her doctoral dissertation on cultivating social support and self-management health behaviors in support groups for adults with chronic health conditions.
Prior to her work with MDA and MDF, Leslie was a teacher, educational multimedia producer, and web-based instructional designer. She's been active in her community of Alameda, California by serving eight years as a Library Board Trustee and five years on the City's Committee on Disability Issues.
Pam Lewis
Project Development Manager
Pam joined the Foundation in 2015 as Project Development Manager, after working with the Houston-based Myotonic Dystrophy Fund's Agape Initiative dedicated to efforts to further patient care. Her focus is on several mutually beneficial strategy items/programs centered both locally and nationally. Prior to her work with the DM community, Pam's career involved a variety of consulting engagements in instructional design and the energy sector, as well as business development and sales. Her work in the non-profit/academic realm has been spent in development, at UT Health Science Center (Medical School) and Memorial Hermann Foundation. Additionally, she's consulted with an international charity focused on water and refrigeration in Africa on messaging and development, as well as worked in social media with recognizable national brands and pharma. She has spoken nationally on trends in philanthropy, building a major gifts program, as well as branding and social media.
Pam earned her Bachelor of Arts in Communications and Management from the University of Missouri - Columbia, her Post Baccalaureate Certificate in Biomedical Communications from the University of Texas Health Science Center at Houston, and her Master of Arts in Education focused on Curriculum and Instruction from the University of Houston.
Jessica Powers is MDF's first Director of Development, and provides strategic and creative leadership of development activities for the foundation. She works closely with MDF's program and research staff on major events, individual giving programs, corporate and foundation relations, and donor services operations.
Jessica has 20 years experience in event management, revenue development, marketing and brand management and organizational consulting in the for-profit and non-profit sectors. With over 7 years in healthcare non-profit development management, she most recently comes to MDF from her role as Executive Director of the Crohn's & Colitis Foundation of America's (CCFA) Northern California Chapter. Prior to her chapter leadership at CCFA, Jessica was the Director of Development for the March of Dimes California Chapter. She has also served as an organizational and compensation consultant in the banking industry and a marketing director of magazines and tradeshows in technology industries. She earned her Bachelor of Arts in Business Administration and Economics from Saint Mary's College of California. 

Lily Wood
Communications Assistant
Lily began working at MDF in September 2015 and supports communications and key program efforts. Lily brings significant experience with web development programs, graphics and editing programs and project management work to her MDF efforts. Lily has been accepted to medical school and will leave MDF in late summer 2016 to start her coursework. She received dual degrees in Dance and Cell & Molecular Biology at Tulane University, and is currently serving as an intern at Alvin Ailey Dance Theater in NYC when not working on MDF projects.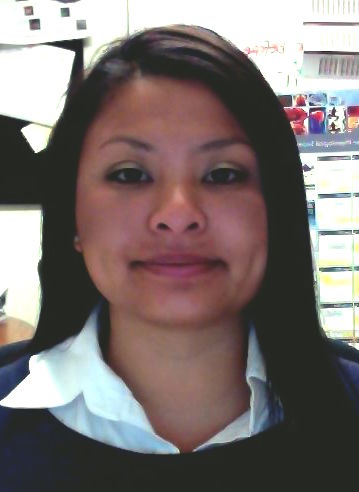 Katrina joined the Foundation in 2015 as the MDF Registrar to oversee the MDF Family Registry, and provide support on the research and drug development agenda. She has several years of experience managing large databases, data analysis, and research. Katrina received her PhD in molecular pathology from the University of California, San Diego. She currently is an Assistant Professor at Cal State LA, where she teaches anatomy, physiology and pathology and oversees a cardiovascular metabolism research lab at Cal State LA.