Staff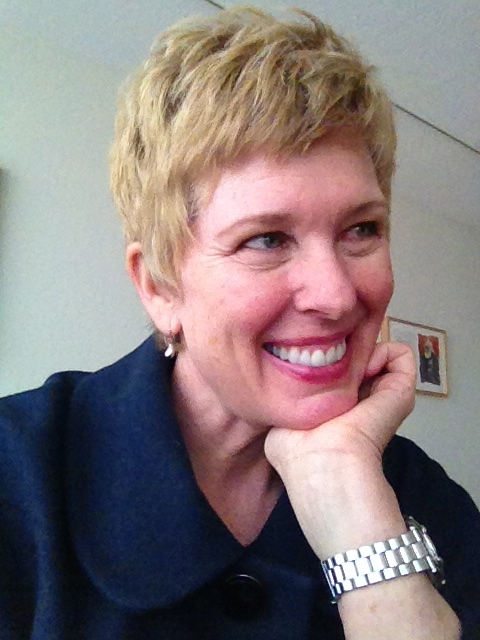 Molly joined the Foundation in January 2012 as Executive Director to provide leadership, strategic direction and administrative oversight for the comprehensive programmatic and fundraising efforts of the Foundation and its staff. Molly has over 25 years of leadership-level experience building, implementing and running award-winning domestic and international community programs for organizations in both the private and nonprofit sectors. She has created partnerships with a range of governmental, nonprofit and private sector stakeholders to launch initiatives targeting key national issues such as childhood obesity prevention and components of healthcare reform.
Molly began her career in the nonprofit sector as a program and fundraising professional for several San Francisco-based nonprofits before moving to the private sector to build corporate social responsibility teams and initiatives for employers and clients that included Gap, Inc., Nike, Inc., Visa, Inc., Sony, Williams Sonoma/Pottery Barn, AAA, the Apollo Group and others. She also led strategic planning and program development efforts for nonprofit clients that included the Ford Foundation, The Wilderness Society, The Estate Project for Artists with AIDS and Canyon Ranch Institute.
Molly earned her Bachelor of Arts from the University of Montana, and her Master of Arts from the University of Iowa. She has received certification from the Center for Corporate Community Relations, Boston University; the Fund Raising School, Center on Philanthropy, Indiana University; and has served as a board member for numerous community organizations, including the Larkspur-Corte Madera School District, Larkspur, CA; Yerba Buena Center for the Arts, San Francisco, CA; National Association to Promote Physical Activity, Washington, DC; and Active Living By Design, University of North Carolina, Chapel Hill, NC.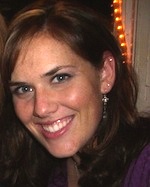 Aly joined the Foundation in 2013 to lead the organization's grassroots fundraising, advocacy, and other volunteer efforts, including TeamMDF. She has a passion for healthcare and patient advocacy groups: prior to joining MDF, she worked for the Pancreatic Cancer Action Network's Government Affairs office in Washington, DC, where she managed the volunteer grassroots advocacy program. During her tenure there, she was part of the team responsible for getting Congress to pass the Recalcitrant Cancer Research Act, a law that prioritizes federal research funding for pancreatic, lung, and other deadly cancers. Before becoming involved in the nonprofit sector, she taught high school special education and French and was a freelance writer, contributing articles and biographies to several databases on American politics.
Aly earned her Bachelor of Arts from UCLA, her Master of Arts from the Monterey Institute of International Studies, and certification in conflict resolution and negotiation from the United Nations University in Amman, Jordan. In the past she has served as a board member for the Social Media Club of San Francisco and the social media coordinator for the Pancreatic Cancer Action Network's Bay Area chapter, and is currently the volunteer advocacy chair for that chapter.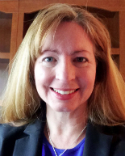 Sharon joined the Foundation in 2015 as its first Research Director to lead our research and drug development agenda. She comes to the Foundation after spending five years as Senior Vice President of Research for Parent Project Muscular Dystrophy, where she oversaw PPMD's research investments and managed the Duchenne Drug Development Research Roundtable and PPMD's Clinical Accelerator Program. Prior to her work at PPMD, Sharon spent 11 years at the Muscular Dystrophy Association as Senior Vice President and Executive Director of MDA Venture Philanthropy (MVP), a drug development fund exclusively focused on the discovery and commercialization of therapies for neuromuscular disease. Before heading to MVP, she was the Vice President for Translational Research at MDA, where she brokered and managed over $30M in drug development contracts with industry and other partners.
Sharon received her PhD in neuroscience from the University of Arizona. In the past she has served as part-time Scientific Director for the Association for Frontotemporal Degeneration, where she managed the FTD Treatment Study Group. She has been involved in the planning of numerous meetings to identify and remove barriers to therapy development for rare disease and she has served on several advisory boards, including the Muscular Dystrophy Coordinating Committee (MDCC) and the Advisory Council for the National Institute of Neurological Disorders and Stroke (NINDS) at the National Institutes of Health (NIH). She currently serves on the Board of Directors of the Health Research Alliance and the Advisory Board to the University of Arizona's School of Mind, Brain and Behavior.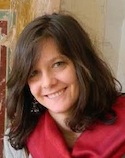 Haley Kennard joined the Foundation in 2013 as the Development Associate to help manage our continually expanding group of donors, assist with fundraising projects, and respond to community requests for information and materials. She is also the lead for the Repeat Club, our monthly giving program. Prior to her involvement with the foundation, Haley was an intern at the Center for Health Promotion (CEDAPS), a public health non-profit in Rio de Janeiro, Brazil.  She worked with CEDAPS on various UNICEF funded programs focused on empowering local community groups to improve their access to health services, and mapping and reporting environmental health risks for government organizations. She also co-wrote and translated international grant applications for the organization and provided administrative support. She is excited to contribute to and learn from the dynamic MDF team and community.
Haley earned her Bachelor of Arts in Global Studies from the University of California Santa Barbara, graduating in June of 2012 with the university's highest honors.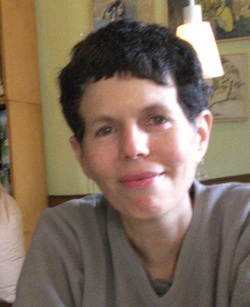 Leslie has been involved with the Foundation in several capacities, first as a panelist at the first Family Conference in Minneapolis and later as a member of the volunteer Education Committee. She joined the MDF staff in 2012. As Outreach Director she serves as the lead for the MDF Support Group network and the Living with DM Webinar Series.
Diagnosed in 1998 with DM1, Leslie was propelled into facilitating support groups for the Muscular Dystrophy Association shortly after attending her first few meetings. Since then she's developed her expertise by writing her doctoral dissertation on cultivating social support and self-management health behaviors in support groups for adults with chronic health conditions.
Prior to her work with MDA and MDF, Leslie was a teacher, educational multimedia producer, and web-based instructional designer. She's been active in her community of Alameda, California by serving eight years as a Library Board Trustee and five years on the City's Committee on Disability Issues.