MDF is excited to share that Avidity Biosciences' Phase 1/2 MARINATM study of AOC 1001 is now dosing adults living with myotonic dystrophy type 1! This is a significant step forward for DM drug development and marks the first time a person has been dosed with an Antibody Oligonucleotide Conjugate (AOC). 
Learn more about this exciting update below or find more information on Avidity Biosciences at aviditybiosciences.com.
To learn about other ongoing clinical trials on myotonic dystrophy, visit MDF's Study & Trial Resource Center.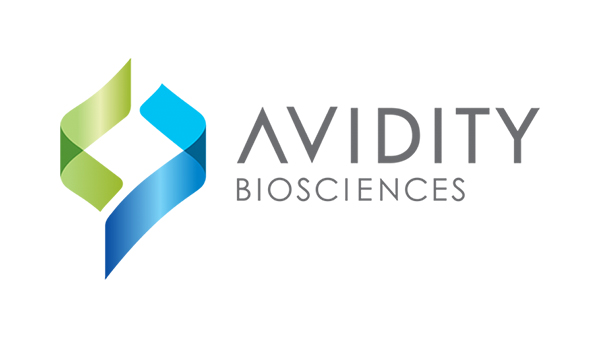 Avidity Announces First Person Dosed with an Antibody Oligonucleotide Conjugate (AOC™)
LA JOLLA, Calif., November 4, 2021 – Avidity Biosciences, Inc., a biopharmaceutical company committed to delivering a new class of RNA therapeutics called Antibody Oligonucleotide Conjugates (AOCs™), today announced that the first participants in the Phase 1/2 MARINA trial have been dosed with Avidity's lead AOC product candidate, AOC 1001, marking the first time a person has been dosed with an AOC.
AOCs are designed to combine the proven technology of monoclonal antibodies with the precision and potency of oligonucleotide therapies to access previously untreatable tissue and cell types. AOC 1001 consists of a proprietary monoclonal antibody that binds to the transferrin receptor 1 (TfR1) conjugated with a small interfering RNA (siRNA). It is designed to address the root cause of DM1 by targeting DMPK, the disease-related mRNA.
Dr. Tanya Stevenson, CEO of MDF noted, "This milestone represents years of research to advance treatment for DM1. Opportunities for the myotonic dystrophy community to participate in research, like the MARINA trial, are critical because the knowledge gained may help lead to earlier diagnosis, improved quality of life and, ultimately, a treatment. The MARINA trial offers much needed advancement in the treatment of DM1 and may also advance therapies for other repeat expansion diseases. We are more hopeful, encouraged and excited than ever before."
Read the Full Press Release from Avidity Biosciences!
Learn More About the Phase 1/2 MARINATM Trial on the MDF Digital Academy!
Meet the DM Drug Developers Series. Each month MDF's biotechnology and pharmaceutical partners, large and small, working on treatments and a cure for myotonic dystrophy sat down with our community to share their progress and answer your questions. On August 6th, 2021, Avidity Biosciences took this opportunity to announce the MARINATM trial. Click here to watch Avidity Biosciences' Meet the DM Drug Developer recording! >>>
Industry Updates at the MDF Annual Conference. On September 10th, Dr. Elizabeth Ackermann of Avidity Biosciences provided an update on AOC 1001 during Industry Updates: Part 1! Click here to watch Industry Updates: Part 1 from the 2021 Virtual MDF Annual Conference! >>>
Questions?
For more information on the MARINA trial, including a full list of participating sites, click here or visit http://www.clinicaltrials.gov and search for NCT05027269.
For more information about Avidity's science, pipeline and people, please visit www.aviditybiosciences.com and engage with them on LinkedIn and Twitter.
Have comments for MDF? We welcome any and all feedback, questions or concerns that you may have! Please get in touch via email info@myotonic.org if you would like to connect.