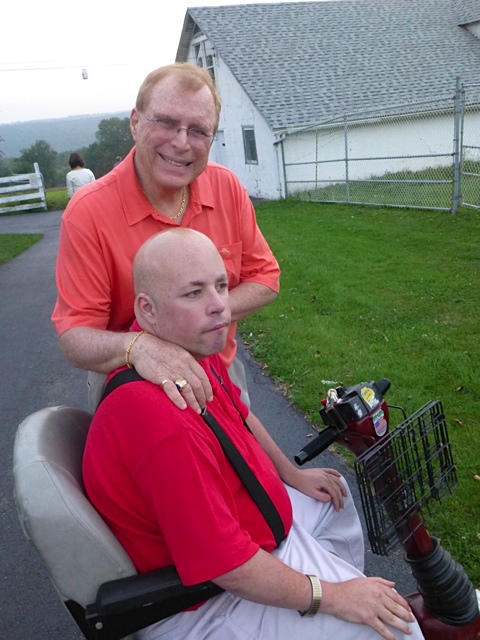 Barry Cohen has been involved in the myotonic dystrophy community for a number of years. Both his wife and son were affected by DM, and he cared for his wife until she passed away last year. He continues to serve as his son Terry's caregiver.
Terry's positive attitute in overcoming his disability has been an inspiration in Barry's career. He is a retired psychologist with an impressive resume, but now focuses on educating others about muscular dystrophy.
He and Terry have even written an inspirational book for young people with disabilities, Disabled and Challenged - Reach For Your Dreams! The book focuses on taking charge of your life and succeeding despite the challenges you face. For several years, he has facilitated the young adult session of MDA conferences, and serves on the advisory board of a national website for assisting caregivers in dealing with their own unique challenges. Barry was also part of the team that created the Young Ambassadors Program for the Myotonic Annual Conference, a separate breakout session for young people living with DM to come together to share experiences and create a support and friendship network.