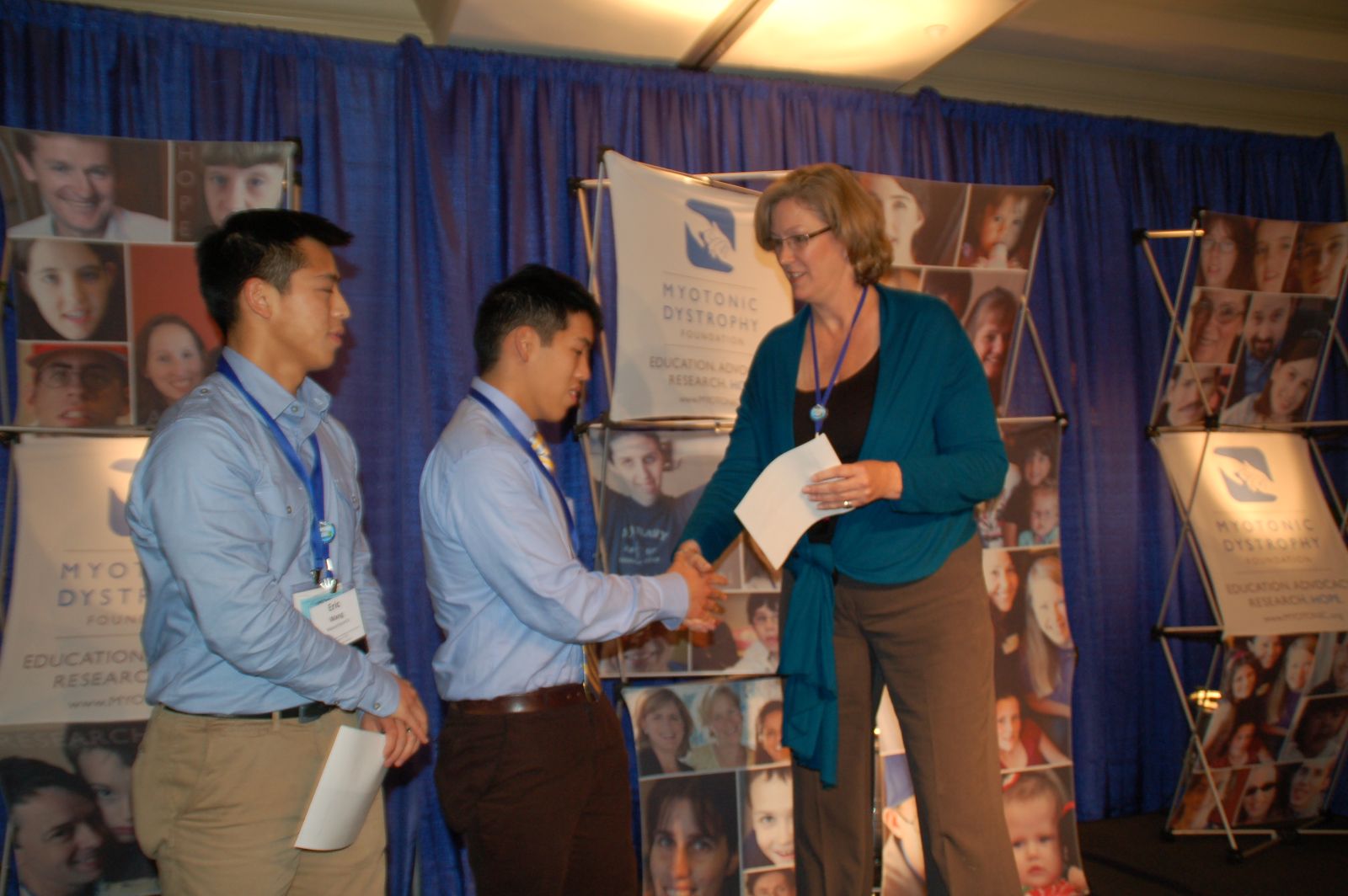 More than 600 members of the myotonic dystrophy community met in Clearwater Beach, Florida for a two day conference presented by Myotonic in collaboration with the University of Florida and the International Myotonic Dystrophy Consortia (IDMC). The IDMC is a biennial meeting of the international myotonic dystrophy research community. It is made up of researchers and health care professionals whose common aim is to help those affected by myotonic dystrophy (DM) through improved patient care, focused clinical and scientific research or development of meaningful treatments.
More than 400 family members from 36 U.S. states and eight countries joined over 200 members of the medical and scientific community from more than 20 countries to discuss the latest updates on research, and get information about diagnosis, treatment and daily living issues. The weekend was packed with presentations, breakout sessions and opportunities for families to have questions answered by healthcare professionals and to network with others in the DM community.
The highlight of the conference came Saturday afternoon when the clinicians and scientists from the IDMC conference joined the EMPOWER 2011 meeting to present the latest on disease mechanisms, clinical science and therapy highlights. There was an hour-long question and answer session, roundtable lunch discussions, and presentations from the DM community. Two young researchers whose families are touched by this disease gave a speech with an inspirational message, challenging attendees to imagine a world where DM is not solely about limits and urging all of us to think big about solutions. The afternoon session was very interactive, allowing the audience to delve into specific issues and concerns about current and future treatments for myotonic dystrophy. 
"It is highly motivating for us (researchers) to meet up with DM families. Sometimes we get so excited about the DNA and the proteins we study in the lab, that we tend to forget the people behind them. We forget the reality of those who live with the disease every day. Meeting up with DM families, keeps us focused and gives us the motivation to do more and to do it faster." – French researcher, Paris, France.
The day concluded with an awards ceremony honoring three up-and-coming researchers with Myotonic "Excellence in Research" awards for their presentations at the IDMC conference, followed by a Lifetime Achievement" award presented to Professor Sir Peter S. Harper for his lifetime commitment to myotonic dystrophy.   With generous support from our sponsors, the Fleishhacker Foundation and the Marigold Foundation, the conference was a huge success.
Date(s):
Friday, December 2, 2011

to

Sunday, December 4, 2011