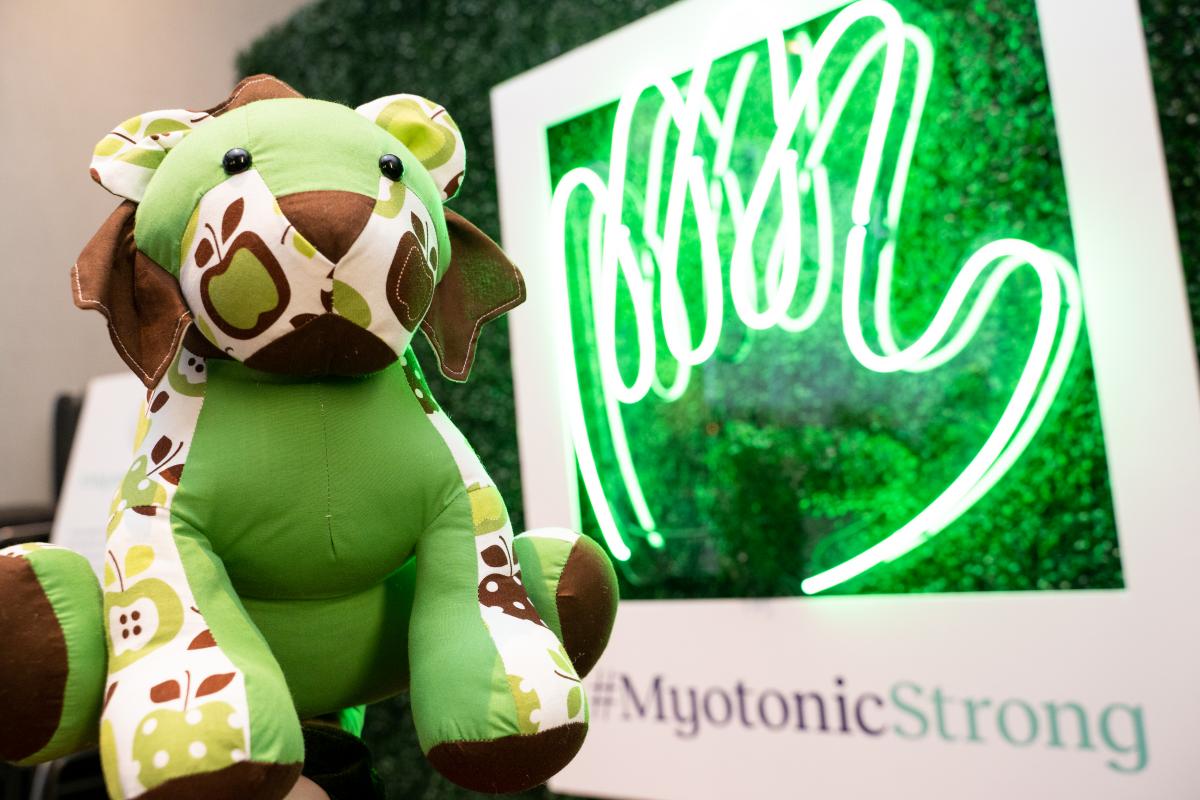 Miles the Myotonic Lion
Miles is a cute, stuffed animal lion that has traveled the world to support for children diagnosed with myotonic dystrophy over the last 5 years. Sian Rixon and Sarah Ruane from the United Kingdom came up with the idea of Miles and first launched the program in 2015. They wanted to raise awareness for the congenital onset myotonic dystrophy community so they created "Miles" - a stuffed lion that they could send to children around the world. They posted about Miles in the congenital onset myotonic dystrophy Facebook group and he quickly became a celebrity in the community. He even has his own Facebook page!
Miles Goes Global!
Lisa Payne helped launch the program and then became responsible for sending Miles to families across the world. Miles first trip was with Lisa's son to one of his events, he then visited children on cruises, and even attended the annual Crawfish Boil for Myotonic Dystrophy in San Diego, CA! Due to the popularity of the program, Lisa decided to hire a seamstress to make another Miles for the DM community since everyone seemed to want a visit. After it became difficult for Lisa to coordinate postage back and forth for each visit, Lisa decided to make a Miles for every child that requested one! She now has two seamstresses making more Miles! So far she has sent 71 individual Miles to countries including Australia, Canada, the United Kingdom, Germany, Iceland and the United States. Leading DM researchers and clinicians like Dr. Nicholas Johnson and Dr. John Day have a Miles in their office. There are also DM support groups throughout the United States that have a Miles as well. Parents have told Lisa that they are grateful for Miles as he brings the community together and makes their children feel special.
Request a Miles the Myotonic Lion
If you would like to request a Miles the Myotonic Lion for your child, you can contact Lisa at lisapayne3@gmail.com to be added to the waiting list. Miles is only available to children with myotonic dystrophy. If your child is hospitalized, they will get a priority on the list. There is no charge for a Miles because Lisa wants every child to have one, no matter their resources.
MDF thanks Lisa for her commitment to this important program and her dedication to the congenital onset myotonic dystrophy community! Find more information about Miles the Myotonic Lion here.