Published on Thu, 05/09/2019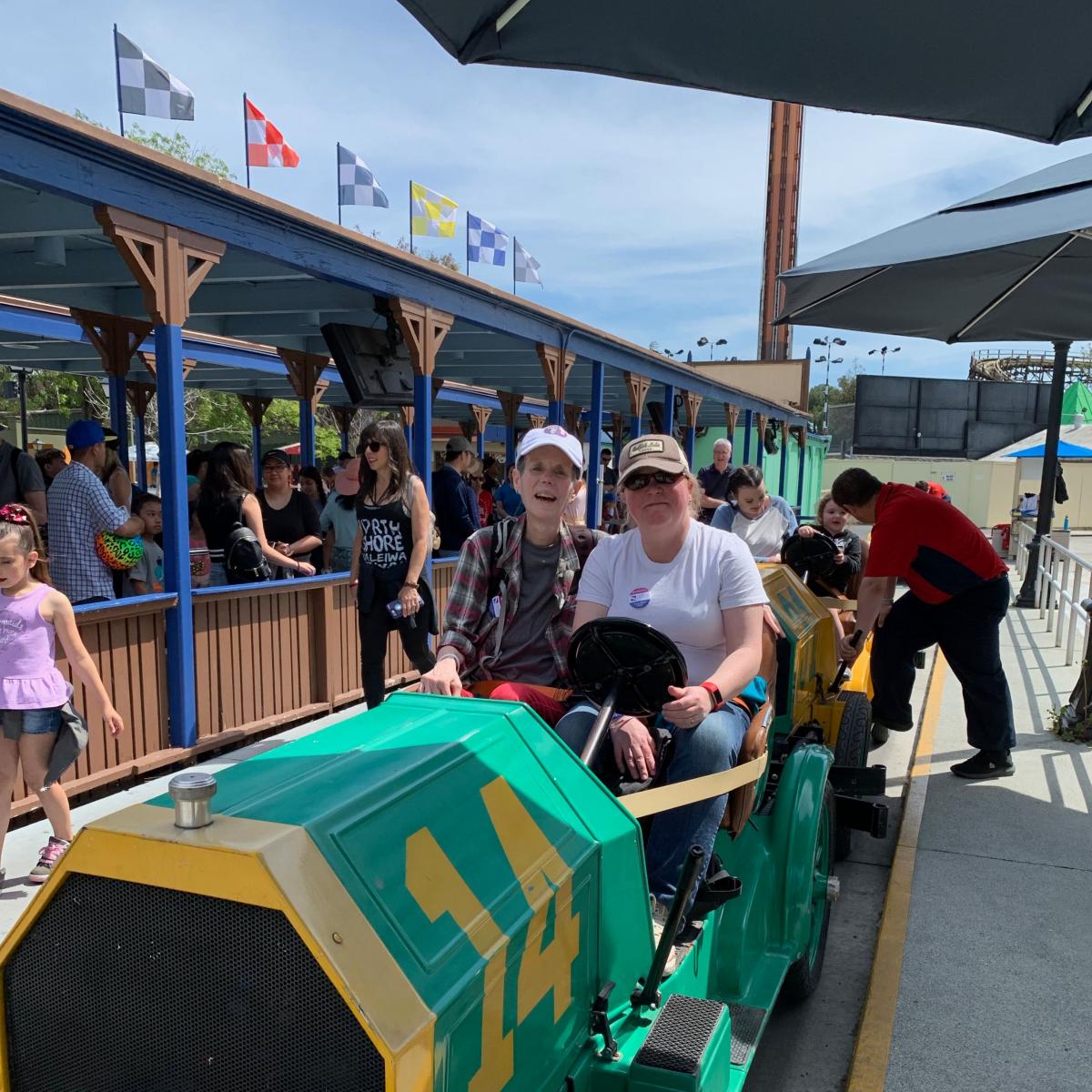 Written by Leslie Krongold, Northern California MDF Support Group Facilitator
As a support group facilitator for the Northern California community, I occasionally receive emails from families near and far. Late last year I received an email from a man who was relocating his family to the San Francisco Bay Area. We communicated back and forth as I shared resources with him that may be helpful for his wife or adult daughter. At some point, to show his gratitude, he offered tickets to the Great America adventure park – where he worked at his new job.
And that's how the second MDF Family Day began. A few years ago, we varied our quarterly support group meetings with a sailing and brunch day on the bay in San Francisco. It was a successful event and I've continued organizing a mix of events so that all affected and unaffected family members can meet; lunch at a restaurant with a private room, adaptive exercise and recreation opportunities, Q & A sessions with Dr. John Day at Stanford University, as well as a visit to the annual Abilities Expo.
On Sunday, April 7th six DM families – 25 people total – spent a day at Great America. Parking and admission was free. Gathering everyone for a group picture proved to be quite a challenge as many lost track of time while on roller coasters and such. But most of us met up for lunch at a restaurant in the park.
That evening I posted photos on Facebook and encouraged others to post their photos. I was thrilled to read how much Grant (a young man diagnosed with juvenile-onset) enjoyed the day or how Kayla (a 13-year old diagnosed with congenital DM) insisted on riding the carousel again and again. And I (57-year old with adult-onset DM1) certainly loved being a kid on the bumper cars.
The bittersweet memories include Kayla's passing only two days later. At lunch, I had been struck by how mature and adept Kayla had become. I met Lisa and Kayla so many years ago and delighted at hearing about Kayla's achievements and disappointed to hear about setbacks. Her passing has impacted our Northern California DM community as well as the global DM community. It is comfort to know we all had a chance to recently play together.