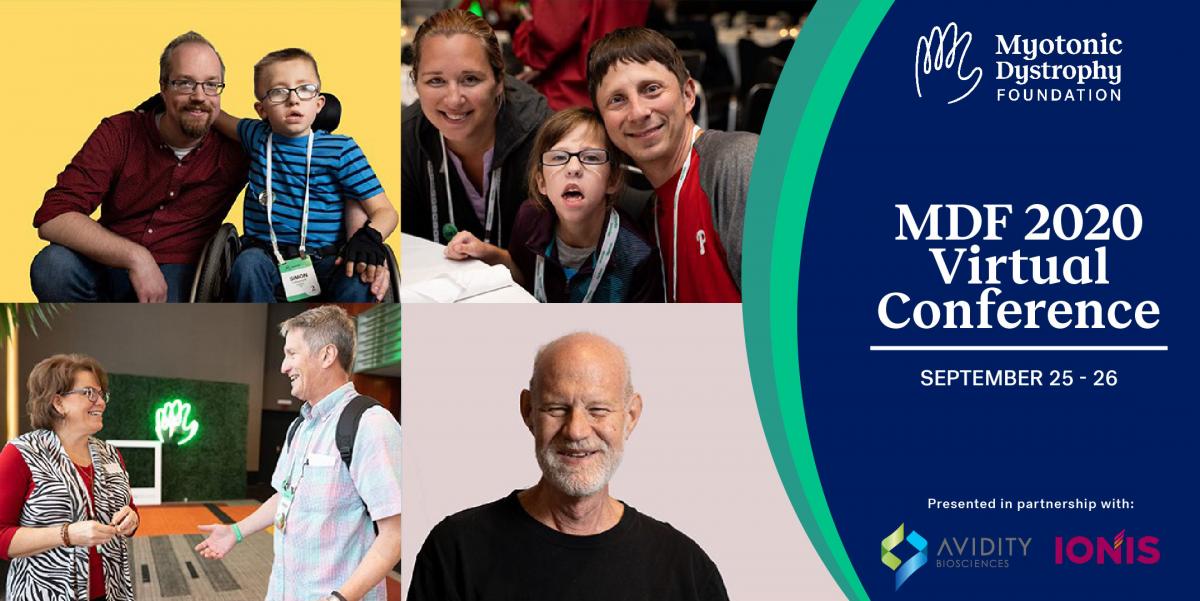 ---
Access to the Conference Website has been sent out to all registered attendees! Check you inbox, spam & junk folders for your access code from no-reply@pathable.com. This is the only way to review conference materials, complete your online agenda, update your public profile, and begin connecting with other attendees. Click here to watch a short instructional video on how to use the conference website.
Join us for the MDF 2020 Virtual Conference!
September 25 -26, 2020
The Myotonic Dystrophy Foundation (MDF) is pleased to announce the 2020 Virtual Conference is taking place September 25th & 26th!
This event has been designed as an educational and community-building event specifically for individuals and families living with myotonic dystrophy (DM). Session topics were developed based on direct feedback from the DM community via the MDF 2020 mid-year survey, 2019 conference evaluation surveys, support group participants, and callers to the MDF Warmline. Special thanks to our Gold Sponsors, Avidity Biosciences and Ionis Pharmaceuticals, for partnering with us to help make this conference possible!
Program
The main conference program will run from 12:00 - 4:45 PM PDT each day with networking and sponsor and exhibitor showcases offered before and after programming.
We will incorporate our traditional Conference Welcome and Update from MDF, First Timers' Tea, special Juvenile-Onset Adult (JOA) Stump-the-Doctor session with the fabulous Dr. John Day, Yoga and Strength Training, as well as the closing Dance Party again this year! We are in the process of confirming session topics.
New this year: opportunities to connect with family and friends in a virtual environment! Your conference platform will allow you to schedule one-to-one and group video meetings with other conference attendees, participate in live chats and polls, interact with our sponsors and exhibitors in their virtual booths, as well as engage in networking sessions throughout the event.
We will not have a Professional Track during this year's virtual event, though we plan to have one at next year's conference.
Three Conference Tracks allow attendees to choose topics of interest and greatest relevance to them. Each conference attendee will have the opportunity to join any session available throughout the event, regardless of Track.
Track 1: New to the DM Community
This Track is designed for recently diagnosed individuals and families seeking to understand more about DM, families who have not attended the MDF conference in the past and would like to develop a more solid foundation about the disease, as well as anyone in need of a refresher on DM. Sessions in this Track will include:
Myotonic Dystrophy 101: Understanding DM with Dr. Ericka Greene (Simpson) of Houston Methodist.
DM Symptom Management & Treatment Options with Dr. Laurie Gutmann of Indiana University.
Most Commonly Asked Questions about DM, Dr. Jacinda Sampson of Stanford University will be interviewed by Dr. Lois Oppenheim of Montclair State University.
Self-Care & Stress Management for Caregivers During the COVID-19 Pandemic with Christina Irving, LCSW of the Family Caregiver Alliance's National Center on Caregiving and MDF Support Group Facilitator Ted Salwin.
Track 2: Understanding DM Research and Progress
This Track is designed to help broaden community understanding of DM research. Following some of the research breakthroughs since Hans Steinert first identified DM in 1909, this Track will explain the importance of animal models, small molecules, medication repurposing, gene editing/therapy, and more. This Track will explore where we are now on the path toward treatment and a cure, potential roadblocks to treatment, review the current DM drug development pipeline, as well as what the future of DM research may hold. Sessions in this Track include:
Understanding the Foundations of DM Research with Dr. Andy Berglund of the RNA Institute.
Treatment & Cure: Where are We Now with Dr. Eric Wang of the University of Florida.
Current Approaches to DM2 Research with Dr. Johanna Hamel of University of Rochester, Dr. Paloma Gonzalez-Perez of the Massachusetts General Hospital, and MDF Research Fellows Dr. Raphael Benhamou of Scripps Research Institute and Dr. Jana Jenquin of University of Florida.
What Comes Next: Preparing for DM Clinical Trials with Dr. Nicholas Johnson of Virginia Commonwealth University.
Track 3: Community's Choice
This Track was designed to meet community request for popular topics in very high demand, including Nutrition, Advocacy, Mental Health, and more. Sessions in this track include:
Nutrition Considerations for Living with DM with Clinical Dietitian Sara Kevern of Stanford University.
Advocacy for DM Research and Progress, moderated by Kevin Brennan of Bluebird Strategies. Panelists to include Dana Richter, a Senior Policy Advisor for Senator Shelley Moore Capito (WV) and DM Community advocates and PRMRP reviewers, Suzette Ison and Suzanne Perkins.
Managing Gastrointestinal (GI) Impacts of DM with Dr. Leila Neshatian of Stanford University.
Staying Mentally Healthy in the Context of COVID-19 and Rare Disease with Dr. Kathleen Bogart of Oregon State University and Dr. Katy Eichinger of University of Rochester.
Click here to download a PDF of the program!
Schedule
Subject to change as speakers and sessions are confirmed. Hover over each session for more information.
Friday, September 25
Time

Session

10:00 AM - 11:00 AM
10:00 AM - 12:00 PM

12:00 PM - 12:50 PM

1:00 - 1:50 PM

2:00 - 2:50 PM

3:00 - 3:50 PM

4:00 - 4:45 PM

4:45 - 6:00 PM
4:00 - 6:00 PM
Saturday, September 26
Click here to download a PDF of the program!
Thank You to Our Conference Sponsors
Gold Tier
Silver Tier
Bronze Tier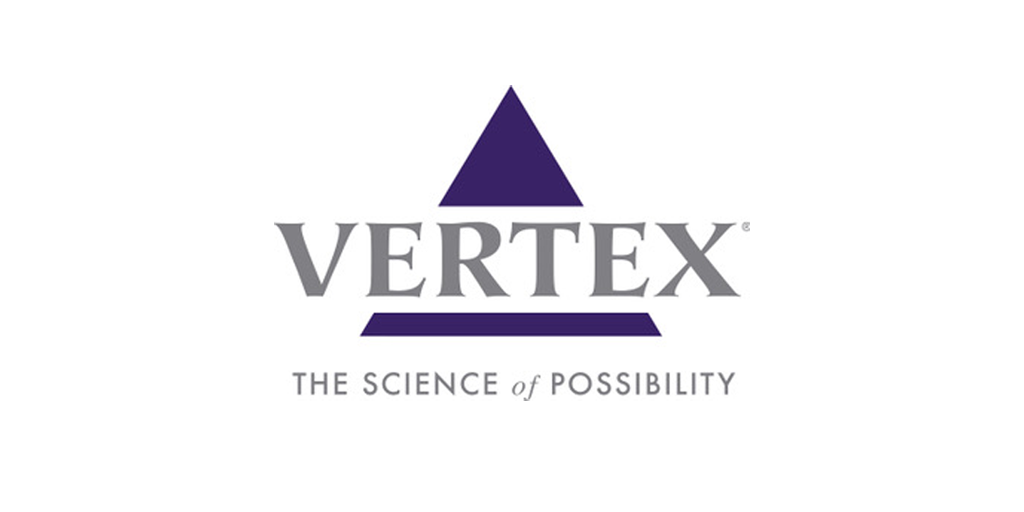 Questions?
If you have registration questions or need assistance with registration, contact the Myotonic Dystrophy Foundation at 415-800-7777 or by email. If you are interested sponsoring the the Myotonic Dystrophy Foundation's 2020 Virtual Conference, please contact us at development@myotonic.org.
Date(s):
Friday, September 25, 2020

to

Saturday, September 26, 2020