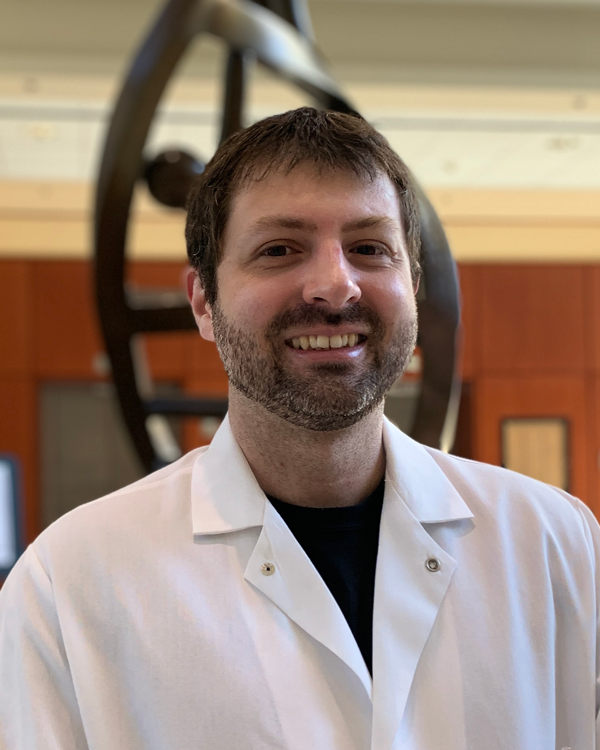 Avery Engelbrecht
University of Florida, Gainesville, Florida, US
Avery Engelbrecht is a fourth-year doctoral student in the Biomedical Sciences program at the Center for NeuroGenetics in the Department of Molecular Genetics and Microbiology in the Lab of Dr. Laura Ranum at the College of Medicine at the University of Florida in Gainesville, Florida in the United States. His thesis research is focused on neurodegenerative diseases, primarily C9orf72 amyotrophic lateral sclerosis (C9-ALS/FTD) and Myotonic Dystrophy Type 2 (DM2). 
Engelbrecht began his studies at Miami-Dade College, where he obtained an associate of science degree with highest honors and was awarded the Honorary Student in Biology award. From there he attended the University of Florida, where as an undergraduate he joined the lab of Dr. David Reisman and assisted with a project investigating the tumor suppressor gene BRG1. After finishing his undergraduate degree, he worked as a medical assistant and clinical coordinator, as he has a strong desire to contribute to patient care. Joining the Biomedical Sciences doctoral program, he first had a rotation in the lab of Dr. Maury Swanson, where he investigated the effects of overexpression of the splicing regulator MBNL2 on a DM1 mouse model. After this experience, Engelbrecht joined the Lab of Dr. Laura Ranum. In Ranum's Lab he has most recently been able to devote his research towards the generation and characterization of a DM2 BAC mouse model.
With the MDF Research Fellowship, he is excited to be able to further explore the molecular, physiological, and behavioral features of DM2 in these mice. He is excited about the study because "it is critically important to develop an animal model of DM2 to better understand the disease and as a tool that can be used to develop therapies for an underserved patient population challenged with an understudied disease. My motivations for pursuing science have always been therapy-centered research".  He states that he wants "to make a direct, broad and positive impact on patient wellness. As an individual with a family history of neurodegenerative disease, the work we do is not only important to me from the perspective of science, but very personal… I look forward to continuing to interact with the MDF and to continuing to update the community on our progress as we continue to characterize our newly developed DM2 mouse model".
Click here to read more about previous Fellowship Recipients.
Published on April 14th, 2022.