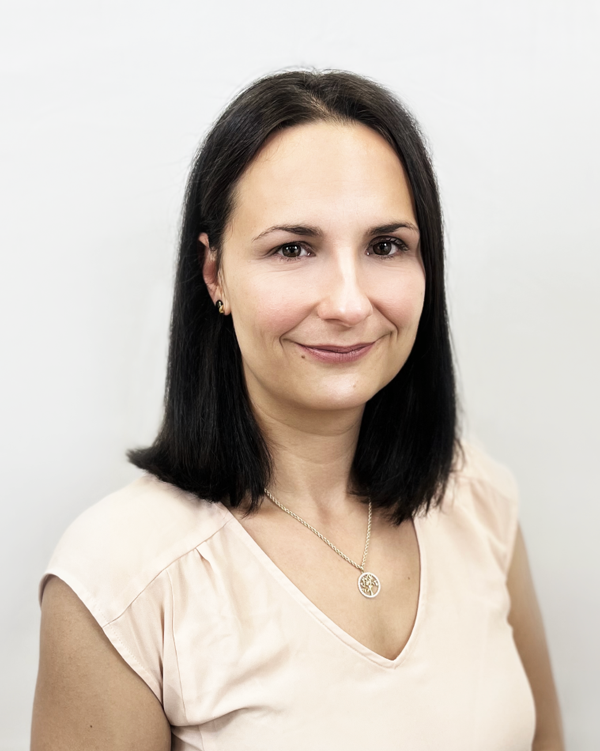 Julie Fortin, PhD
Groupe de Recherche Interdisciplinaire sur les Maladies Neuromusculaires (GRIMN), Jonquière, Québec, Canada
Dr. Julie Fortin, PhD began her training in psychology and specialized in neuropsychology at the Université Laval in Canada. During her doctorate curriculum, she was involved in the field of normal and pathological aging. Her main specialty concerns electrophysiology, memory and related cognitive functions, aging and traumatic brain injury (TBI). During her doctoral studies in 2018, she started working part-time with the Groupe de Recherche Interdisciplinaire sur les Maladies Neuromusculaires (GRIMN) in Canada, which gave her the opportunity to work on different projects involving neuromuscular diseases. For two years, she primarily worked on a project to investigate the progression of the myotonic dystrophy type 1 (DM1) central nervous system (CNS)-related symptoms with Dr. Benjamin Gallais and Dr. Cynthia Gagnon. In her experience assessing 50 DM1 participants to observe cognitive impairments characterizing DM1, as well as fatigue, daytime sleepiness, and apathy she met with many participants and was inspired by the contact.
Dr. Fortin's experience working with DM1 study participants and the research team at GRIMN was instrumental in orienting her future career in research and led her to pursue a post-doctoral position with Dr. Gagnon and Dr. Luc Laberge. In this position, she plans to pursue her research interest in the relationship between cognitive symptoms and the neuropathology and neurophysiology of DM1. She aims to develop a research program in neuropsychology for the DM1 population to develop evidence-based therapies to help patients overcome CNS-related symptoms by focusing on creating tools for patients and healthcare professionals to help patients to manage their condition, based on an empowerment approach.
The current project, "Development of patient reported outcome measures for CNS manifestations", aims to 1) define the concepts of fatigue, sleepiness, and apathy based on the experience of persons living with DM1 and 2) develop a questionnaire that will assess these three concepts. Fatigue, daytime sleepiness, and apathy are common symptoms that have debilitating effects for individuals with DM1 and their family. Sleepiness and fatigue are commonly used terms in the general population, but their significance can be expressed differently according to different medical conditions. Apathy, defined as a reduction in the initiation of self-directed behaviors, is more frequent in DM1 than in the general population. However, the specific character of the underlying subjective experience of these three symptoms is needed in DM1. Having a patient-reported outcome for each symptom to support healthcare professionals and clinical trial readiness is essential. Previous outcome measures have shown to not represent the experience of patients in DM1. The results of the project could have major impacts on both the ability to conduct therapeutic trials on CNS-related symptoms and patients' care with better evaluation of their chronic CNS-related symptoms.
Click here to read more about previous Fellowship Recipients.
Published on February 17th, 2023.