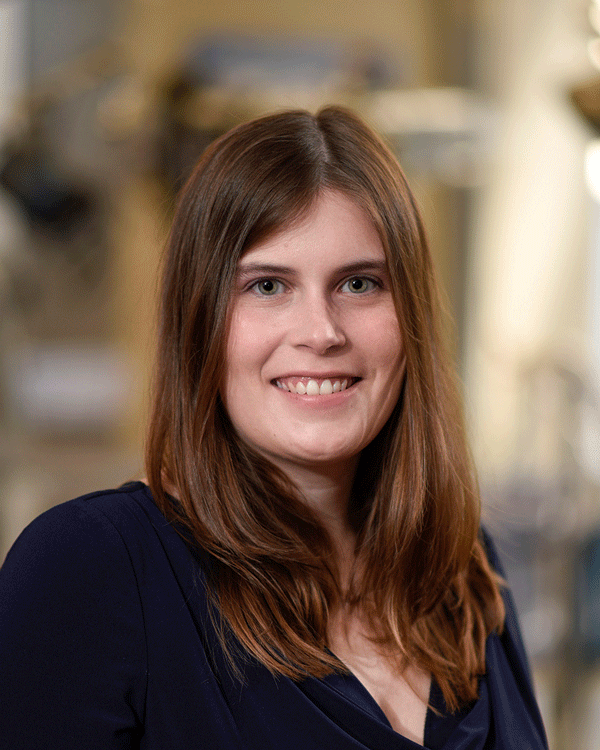 Larissa Nitschke, PhD
Baylor College of Medicine, Houston, Texas, US
Dr. Larissa Nitschke, PhD is a Postdoctoral Associate at the Department of Pathology and Immunology in the Lab of Dr. Thomas Cooper at the Baylor College of Medicine in Houston, Texas in the United States. Her first exposure to research was during her undergraduate studies at the Heinrich Heine University in Düsseldorf, Germany. There, in the Lab of Dr. Thomas Klein, she wrote her bachelor's thesis on the regulation of the Notch signaling pathway and its involvement in the embryonic development of Drosophila melanogaster. Based on her academic achievements, she was selected for an international exchange program with Michigan State University (MSU). At MSU, she first worked in the Lab of Dr. Brian Schutt and studied the transcriptional regulation of IRF6 in patients affected with Van der Woude Syndrome. She then joined the Lab of Dr. Sungjin Kim and worked on understanding the transcriptional repression of Syk in Syk-deficient memory-like Natural Killer Cells.
Through these experiences she had three co-author publications published in Human Molecular Genetics, Scientific Reports, and Immunity. She then pursued a PhD in the biomedical sciences at Baylor College of Medicine (BCM), where she joined the Lab of Dr. Huda Zoghbi, a leading scientist in the field of neurodevelopmental and neurodegenerative disorders. In her lab, she first studied the regulation of Tau and BACE1, two Alzheimer's disease associated genes. For her thesis project, she worked on Spinocerebellar Ataxia Type 1 (SCA1), a neurodegenerative disorder caused by the expansion of CAG repeats encoding the polyglutamine tract in Ataxin-1 (ATXN1).  In this work she published two first-author publications in Genes and Development and JCI Insight and co-authored three papers in Cell, Neuron, and the Journal of Molecular Biology.
Dr. Nitschke shares that she has "found the variety of disease mechanisms of expansion disorders most intriguing".  Which is why upon graduating, she decided to continue her work on repeat expansion disorders and join the Lab of Dr. Thomas Cooper for her postdoctoral studies. She also shared that she hopes "that the fellowship will allow me to become part of a community of curious and motivated scientists that share their research and expertise to work together to make a real impact on the lives of individuals affected with DM". Her goal is to become a professor at an undergraduate institution and continue her work on the regulatory mechanisms of genes involved in expansion disorders such as SCA1, DM1, and DM2, where she can apply her knowledge and training to modulate these mechanisms and develop novel therapeutic strategies that could better the lives of affected individuals.
Click here to read more about previous Fellowship Recipients.
Published on February 15th, 2022.