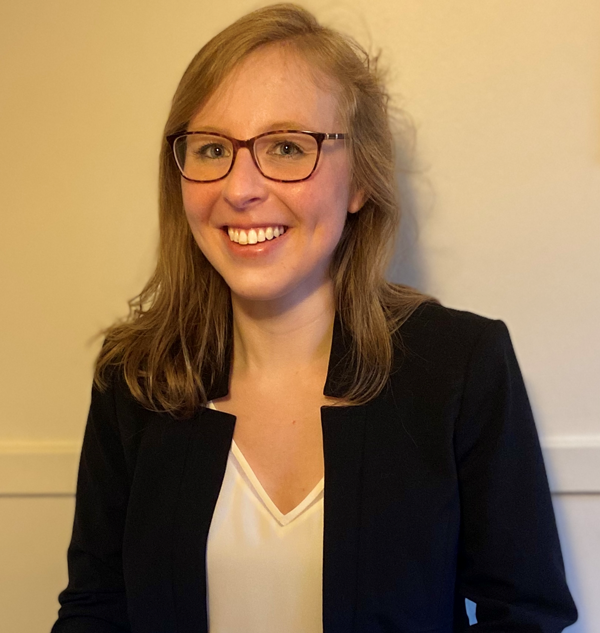 Lily Cisco
University of Rochester Medical Center, Rochester, New York, US
Lily Cisco is a doctoral student in Dr. John Lueck's Lab in the Department of Pharmacology and Physiology at the University of Rochester Medical Center in Rochester, New York in the United States. Cisco was first introduced to myotonic dystrophy when she was assigned to Dr. John Lueck's discussion group for an ethics course. This was a fortunate meeting, because she states "if I were assigned any other group, I do not know if I would have heard about the Lueck Lab's research, and I might not be doing the lab work I am so passionate about today… Now, I can't imagine myself in any other lab studying anything else". When she first learned about RNA, she was in the seventh grade, she found it fascinating, and once she was an undergraduate, she was able to fully appreciate how interesting RNA could be. She found that "the more I learned about RNA, the more I wanted to know".
During her junior undergraduate year at the Rochester Institute of Technology, she joined the lab of Dr. Michael Gleghorn. There she focused on understanding an RNA structure where polyriboadenosine tracks form parallel helices. Interested in more translational research, she began her graduate studies at the University of Rochester, where she found her "real passion" when she joined the Lueck Lab to study the molecular mechanisms behind muscle weakness and wasting in DM1. In her current research, she has realized that "what I was missing from my undergrad research was the potential to help people, and I am so grateful that I have found the perfect balance of what I wanted from graduate school. Over the past year, my comfort and confidence in the lab have grown immensely. I come to lab every day knowing it is exactly where I need to be, and that I am doing exactly what I should be doing". With her passion for the research, her ultimate goal is to become a staff scientist in a lab focusing on DM1.
Click here to read more about previous Fellowship Recipients.
Published on March 16th, 2022.