Published on Wed, 02/17/2021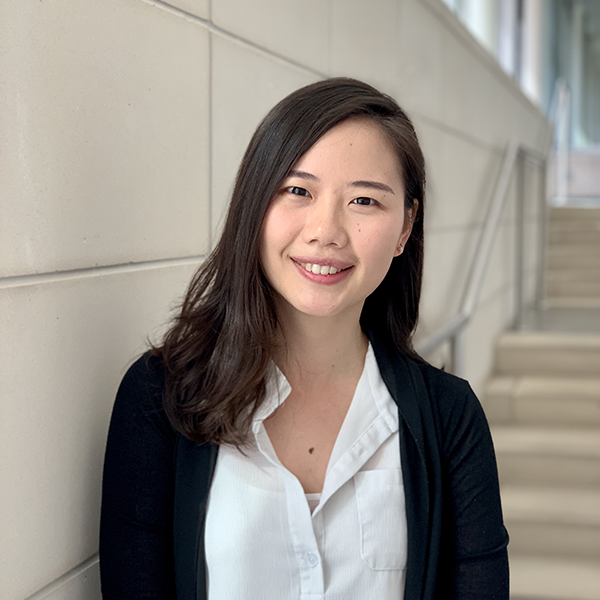 Rong-Chi Hu
Baylor College of Medicine, Houston, Texas, US 
MDF is proud to announce Rong-Chi Hu as one of MDF UK's 2021 Fellowship Recipients! Rong-Chi Hu's project "Mechanisms of DM1 cardiac pathogenesis and potential therapeutics" will utilize a mouse model developed in the sponsor's lab to determine the degree to which different molecular mechanisms contribute to DM1 cardiac pathogenesis and to test two different CRISPR-based therapeutic strategies to decrease the expression of CUG repeat RNA in the heart. The completion of this proposal will bring insights into the molecular details of heart pathogenesis and downstream consequences on heart function in DM1, as well as expand upon the limited therapeutic approaches for cardiac aspects of DM1.
Rong-Chi Hu is a doctoral student in the Department of Molecular Physiology and Biophysics Graduate Program at Baylor College of Medicine in Houston, Texas. Her "first taste of research started with studying microbial degradation of trichloroethene (TCE), a noxious pollutant in Kaohsiung, the city where my college was located".  Since that first research project, Hu went on to earn a BS from the National Sun Yat-sen University and a MS from the National Taiwan University, where she joined Dr. Jing-Jer Lin's lab. After her MS Degree she joined Dr. Chung's Lab in the Heart Rhythm Center of Taipei Veterans General Hospital and investigated the underlying molecular pathogenesis of the inherited arrhythmogenic right ventricular cardiomyopathy (ARVC) using the JUP knockout mouse model. Her interest in studying the mechanisms related to heart diseases and therapeutic strategies for treating the cardiac diseases brought her to the lab of Dr. Thomas Cooper Baylor College of Medicine in Houston, Texas.
With the help of the MDF UK fellowship, she hopes to "contribute my efforts to the DM1 field by determining the contribution of various mechanisms to DM1 cardiac pathogenesis. This proposal could also bring value to develop potential therapeutic approaches for treating DM1 cardiac manifestations. The outcomes of this study would provide valuable information to the DM1 community and could push the cardiac research of DM1 forward to the clinical aspects for treating patients".
Click here to read more about previous Fellowship Recipients.
Published on February 17th, 2021.