Published on Fri, 03/17/2023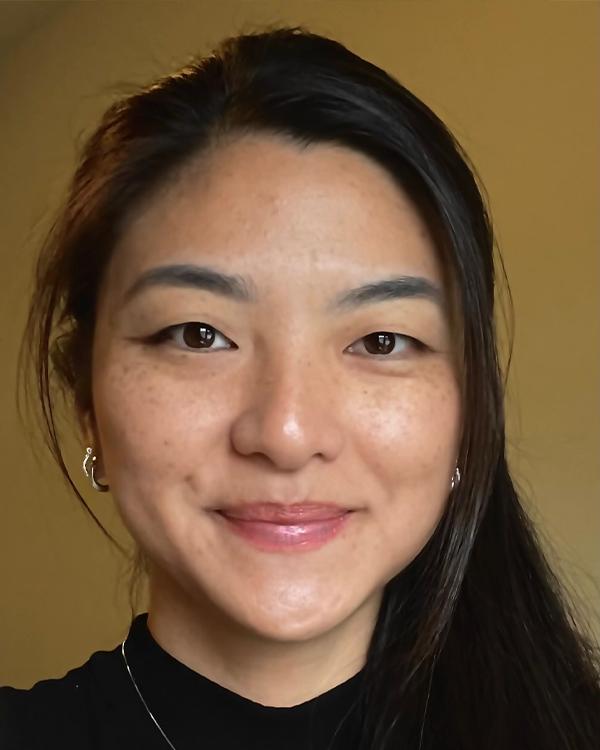 Tatiana Koike, PhD 
Université de Montreal, Quebec, Canada
When Dr. Tatiana Koike's grandfather was hospitalized in an intensive unit, which culminated in severe pneumonia, she stayed with him after school. She saw how vital the physiotherapy treatment was to maintain his muscle mass and keep him moving. That experience initiated her interest in musculoskeletal tissue and treatment disorders. She began her undergraduate studies in Physical Therapy with Dr. José Carlo Silva Camargo Filho at São Paulo State University in Brazil. There she investigated several histological and functional aspects of skeletal muscle regeneration.
After her undergraduate degree, she spent a year in a Clinical Specialization in Orthopedic and Traumatology Physical Therapy at São Paulo State University focused on evaluating patients and treatments for skeletal muscle disorders and orthopedics. She then began her MSc thesis in Dr. Camargo Filho's lab at São Paulo State University, where she investigated the effects of cryotherapy and therapeutic ultrasound treatments on skeletal muscle regeneration.
Dr. Koike's PhD training was in Dr. Miyabara's lab at the University of São Paulo, Brazil. There she investigated the role of β2-Adrenoceptor in the function of skeletal muscle stem cells (satellite cells) in the context of skeletal muscle regeneration and other projects. After her PhD, her first post-doc was at the University of Houston, Texas in the US under the supervision of Dr. Ashok Kumar, where she contributed to the comprehension of the physiopathology of muscular dystrophies.
Dr. Koike's interest in exploring preclinical translational research in the field of muscular diseases has led her to her second post-doc in Dr. Nicolas Dumont's lab at the Université de Montreal in Canada. Her career goal is to become an independent investigator with a research program on the development of therapeutic approaches to treat skeletal muscle diseases, such as myotonic dystrophies. In joining Dr. Dumont's lab, she is excited to work with a team experienced with uncovering new therapeutic approaches to restore muscle stem cells and muscle function, which will set the foundation of her future career as an independent researcher in the field of myotonic dystrophy.
The main goal of her current project, "Targeting defective muscle stem cells in DM" is to target the defective muscle stem cells as a new therapeutic avenue for the treatment in DM1. Their team hypothesizes that drugs that can specifically eliminate these defective cells will restore the regenerative capacity of the muscle stem cells and enhance muscle growth and function. This translationally-oriented preclinical project has a high potential to move into clinical trial, especially because they focus on drugs that are already approved by the FDA or currently used in clinical trials for other diseases. Overall, this project will provide a better comprehension of the mechanism contributing to the progression of the disease and it will set the foundation of a new therapy to improve the quality of life of patients that currently have very limited therapeutic options.
Click here to read more about previous Fellowship Recipients.
Published on March 17th, 2023.