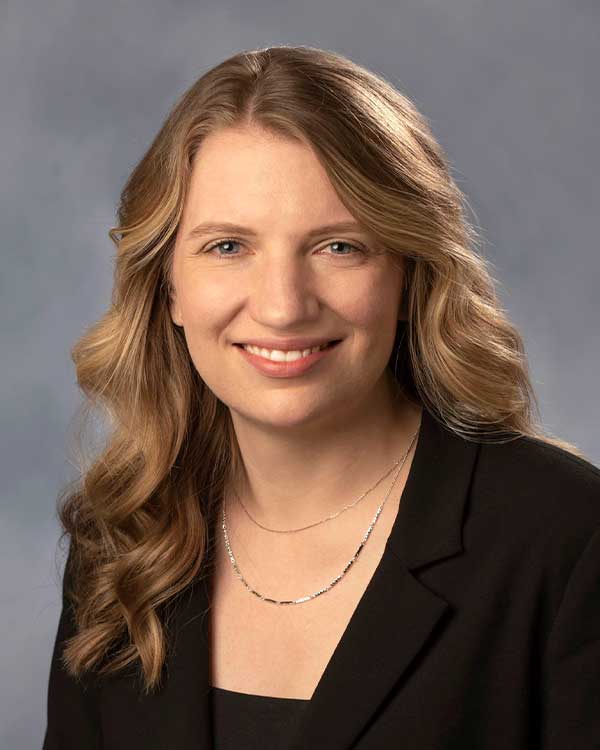 Published on May 25th, 2023.
Melissa Hale, PhD
Assistant Professor
Virginia Commonwealth University, Richmond, Virginia, US
Dr. Melissa Hale, PhD is "passionate about understanding the pathogenic mechanisms of [myotonic dystrophy] and I aim for the research I conduct to directly support or translate into disease modifying therapies in DM". Over the past 10 years of her scientific training, she has been dedicated to research in the myotonic dystrophy (DM) space. The goal of her current project, "Defining contribution of muscle stem cell activation to dynamic congenital myotonic dystrophy Transcriptome", is to investigate the contribution of a unique population of cells in skeletal muscle, called muscle stem cells (MuSCs), to the molecular signatures observed. MuSCs represent a unique population of cells embedded in all muscles of the body that can regenerate and repair muscle. An understanding of their activity in congenital myotonic dystrophy (CDM) across childhood development will not only provide a better understanding of the disease but may illuminate potential new therapeutic targets for the most severely affected patients.
Dr. Hale completed her graduate studies with Dr. Andy Berglund, PhD at both the University of Oregon and the University of Florida in the United States from 2013-2018. She completed her PhD dissertation at the University of Florida studying alternative splicing regulation by muscleblind-like (MBNL) proteins, a critical RNA regulatory factor dysregulated in DM. Additionally, while at the University of Florida Center for NeuroGenetics, she worked with Dr. Eric Wang, PhD and Dr. Maurice Swanson, PhD. During her graduate studies she also had the outstanding opportunity to connect with the DM patient community, specifically through both the MDF and Promise to Kate Foundation, the latter of which partially funded the last year of her PhD training. Dr. Hale states that the "ability to interact with affected individuals was vital in inspiring me to continue working on DM research and informing me of research questions of interest to the patient community".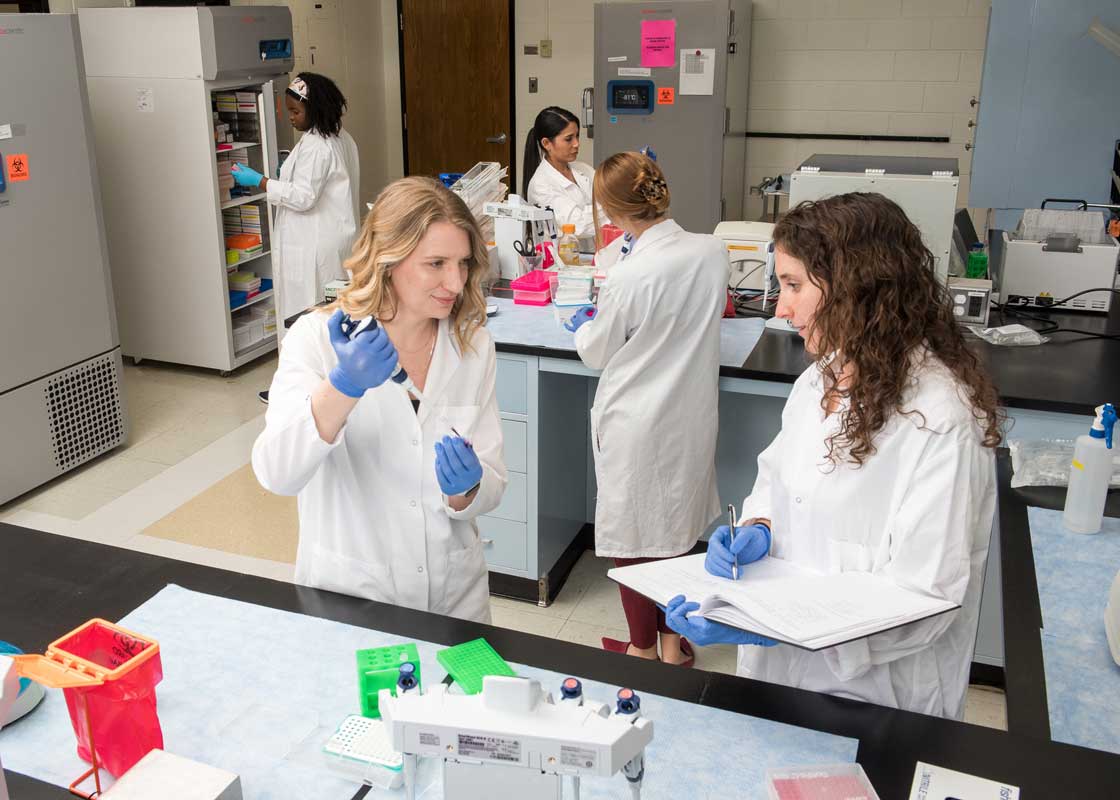 She joined Dr. Nicholas Johnson's Laboratory at Virginia Commonwealth University in the United States as a Postdoctoral Fellow in 2018, where she worked on translational research, as the program has direct access to the clinical studies, phenotypic measurements, and related biosamples to perform discovery work. Today, she is a new Assistant Professor at Virginia Commonwealth University in the Muscular Dystrophy Translational Research Program. As an Assistant Professor her research pursuits will be aimed at identifying the molecular mechanisms behind the dynamic progression of RNA splicing dysregulation observed in CDM patients and leveraging these observations to identify novel therapeutic approaches for this underserved patient population.
Click here to read more about previous MDF Research Grant Recipients.