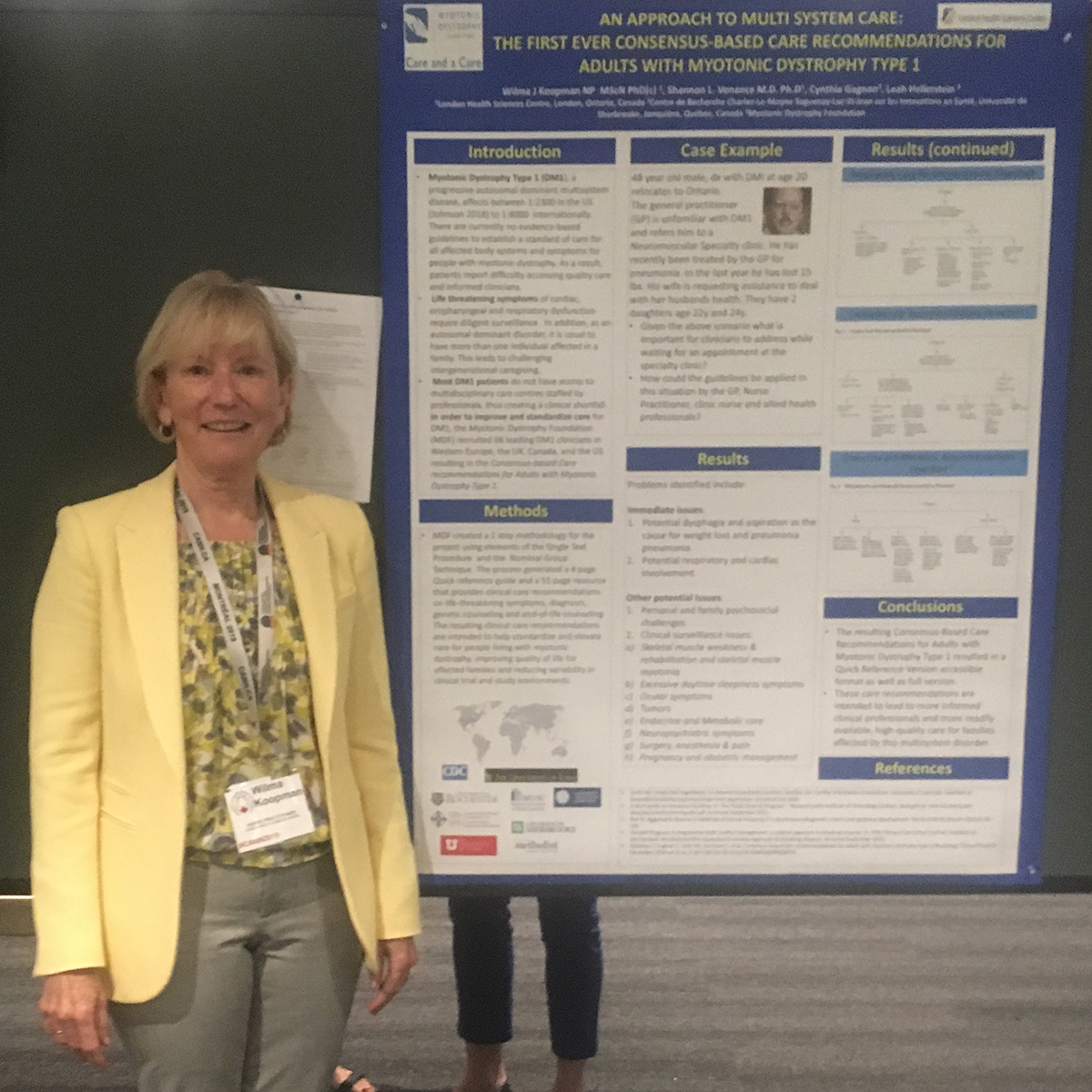 Dr. Wilma Koopman from the Adult Neuromuscular Service at the London Health Sciences Centre in London, Ontario had the privilege of bringing the Consensus-based Care Recommendations for Adults with Myotonic Dystrophy Type 1 to two groups of nurses this year.
She first presented at the Canadian Association of Neuroscience Nurses Annual Scientific Conference in Montreal Canada in June 2019. Over 200 nurses attended the conference. Her oral poster session was very well-attended and beneficial in educating nurses about the importance of Care Recommendations. She also presented the DM1 Clinical Care Recommendations to the Nurse Practitioners of Ontario Annual Conference in Toronto, Canada in September 2019. Four hundred nurses attended the conference, many of whom were from remote areas where NP's are often the only source of health care.
MDF appreciates Wilma's hard work in disseminating the DM1 Care Recommendations to the Canadian nursing community!
Clinical Care Recommendations
MDF offers resources and information for clinicians treating people living with myotonic dystrophy. Be sure to download and share these with your doctors to help educate them about myotonic dystrophy care recommendations and improve the care your family receives.
Download the myotonic dystrophy Clinical Care Recommendations.