Published on Fri, 05/26/2023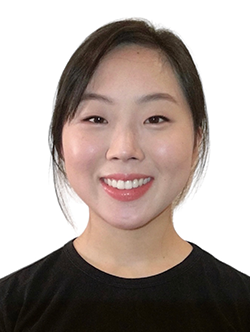 MDF would like to recognize Jennifer Kang, for her outstanding work as our Public Health Intern!
Jennifer joined MDF in December 2022 while working Bachelor of Science in Molecular and Medical Microbiology at UC Davis. Previously, she worked as an assistant in an ophthalmology lab at UC Davis, where she helped with various in vitro studies. Jennifer has a passion for community outreach, science, and medicine. She aspires to pursue a career as a physician and was excited to join MDF to build a greater public awareness of myotonic dystrophy and develop resources for the DM community.
Connecting our Community with Clinicians
During her time at MDF, Jennifer worked on updating many of the data points on MDF's Find a Doctor Map. She verified 324 existing DM clinician listings and added over 350 more medical professionals to the map!
When asked about her time at MDF, Jennifer shared:
MDF has an amazing team and community who work together to accelerate advancements in myotonic dystrophy. It was an absolute honor to be a part of the team. My favorite part about my internship was being able to see the real progress and accomplishments of MDF. I was impressed by everyone's work and dedication to strengthen the DM community. I also enjoyed learning about the research and development towards treatments and a cure for DM.
We Wish You the Best!
Although we are saddened her internship has ended, Jennifer has completed her undergraduate degree at UC Davis and will be attending medical school at Loma Linda University in Southern California this summer. We are thrilled that her time at MDF has inspired and motivated Jennifer to continue her pursuit of medicine.
Thank you Jennifer! We are grateful for all your effort to update and improve one of MDF's most critical and highly requested resources!
Interested in getting involved with the Foundation? Learn more about our Volunteer & Career Opportunities!