Join us for a great day of golf to celebrate Rare Disease Day!
Sunday March 1, 2020
Topgolf
2000 IKEA Way
Columbus, OH 43140
The event begins at 10:00 AM with brunch and a tournament for several hundred participants, wrapping up with an awards party and "pick a prize" raffle concluding at 1:00 PM. The event promises to be an exciting and entertaining day of great impact. Myotonic along with Paul & Sara Dillon's family and friends are organizing the event to raise awareness and much needed funding to support Myotonic's mission to enhance the quality of life of people living with myotonic dystrophy and advance research focused on treatments and a cure.
Tournament:
Fun for golfers and non-golfers alike
Join individually or recruit a team (6 per team)
State of the art Topgolf facility in Columbus Ohio (Polaris area)
Includes golf clubs (or bring your own), golf balls, scoring, lifetime membership, prizes, and brunch
If you cannot participate, we hope you will consider making a tax deductible donation.
The last day to reserve your spot in the tournament is February 21, 2020!
Can't attend? Support the Dillon Family's fundraising efforts by making a donation!
Questions about the fundraiser? Contact myotonic.columbus@gmail.com.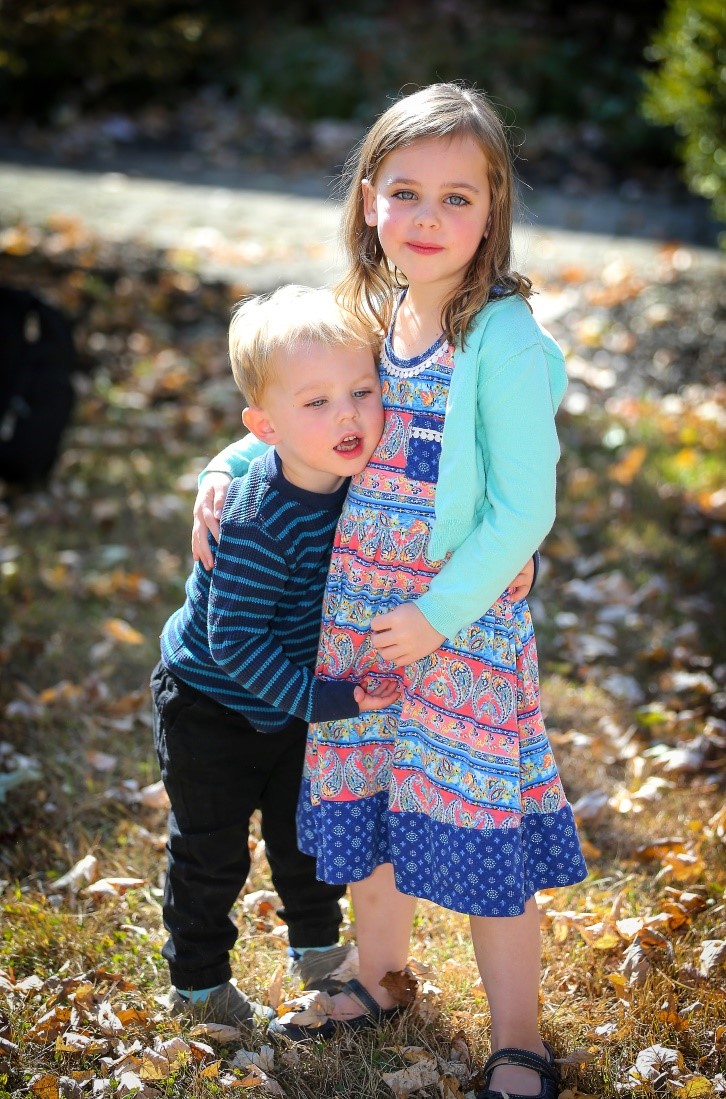 About the Dillons
In May of 2018 our son Patrick was diagnosed with myotonic dystrophy type 1 (DM1) as a result of complications with his club feet. Since then Patrick's sister, mother, grandmother, and 5 other extended relatives and counting have been diagnosed (with 28 others currently being tested). Thanks to Myotonic, we have become educated about the disease and helped family members understand the importance of getting tested.
As a result of Patrick's diagnosis and the education from Myotonic several family members have improved their quality of life and life expectancy through cardio screenings and other treatments. We are hopeful there will be a cure for myotonic dystrophy, a degenerative form of Muscular Dystrophy whose symptoms and severity increase with age and grow more severe with each generation. Prognosis for both children (Patrick 3 in January and Katelynn now 5) is that they "will not be able to work when they are 20 due to cognitive and/or physical decline as a result of the disease."
Patrick is a fighter! It is amazing what you can learn about your kids at such an early age. During Patrick's treatment for club feet he was able to escape three leg casts extending to the top of his thigh and foot braces (orthopedic and orthotic specialists did not believe this was possible). These feats amazed Patrick's medical team and they gave him the nickname "Houdini".
Patrick's parents have decided it is important to fight for their kids and family.Since being diagnosed Patrick's parents have participated in:
Fundraising: Facebook Giving Tuesday raised >$4,500 supported by family and friends
Raising awareness: Starting at Ohio State University by organizing a medical roadshow for second and third year medical students (Planning to extend to other medical schools and continue at OSU)
Supporting research : Participating in clinical trials and several patient registries
Advocacy: Supporting Myotonic organization's efforts for federal funding
Support: Attending the annual conferences and becoming a support group co-facilitator
Paul & Sara are dedicated to forwarding the mission of Myotonic to enhance the quality of life for people living with myotonic dystrophy and advance research focused on treatments and an eventual cure.