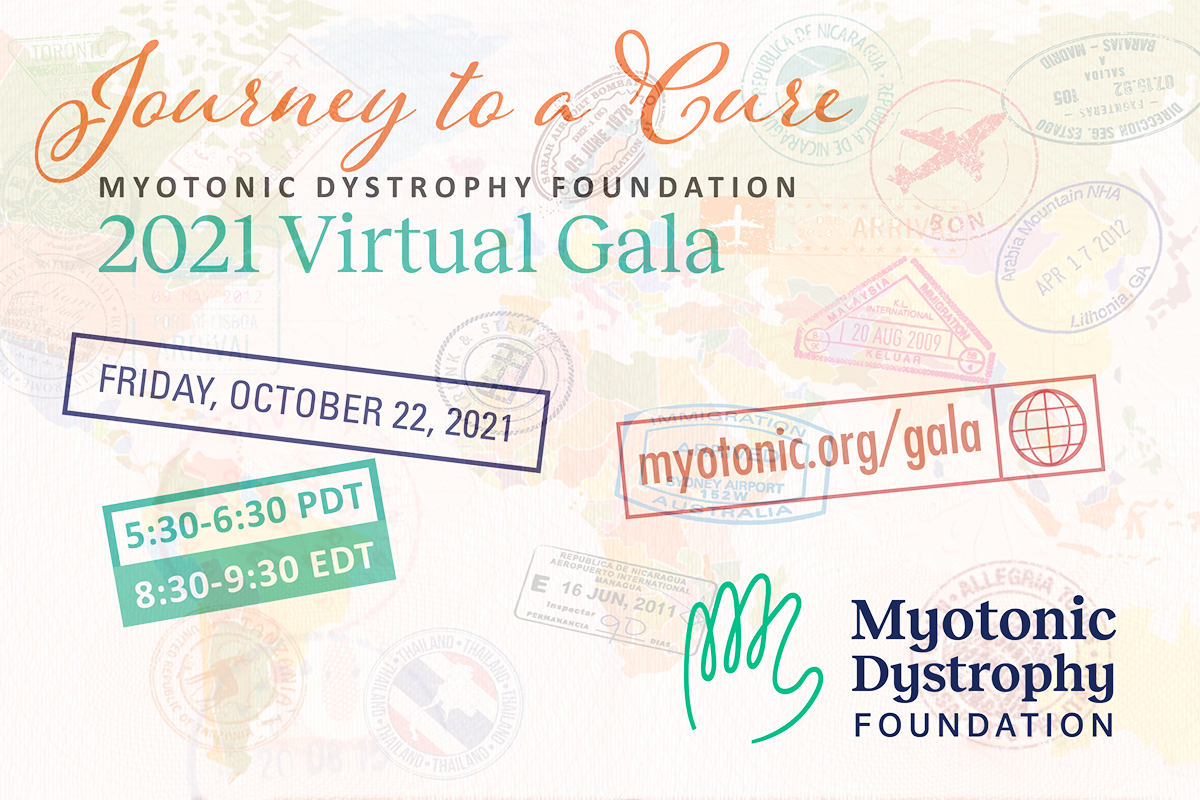 Register for the 2021 Virtual Gala!
Friday, October 22, 2021
5:30 PM Pacific / 8:30 PM Eastern
Last year, our incredible community made MDF's first ever Virtual Gala a smashing success! In a sustained effort to keep our community as safe as possible during the pandemic, we will once again be holding our annual gala in a virtual format.
We hope you can join us to celebrate and help raise funds for the Myotonic Dystrophy Foundation's critically-important work on behalf of individuals and families living with myotonic dystrophy. Everyone is welcome so mark your calendar for our 2021 Virtual Gala!