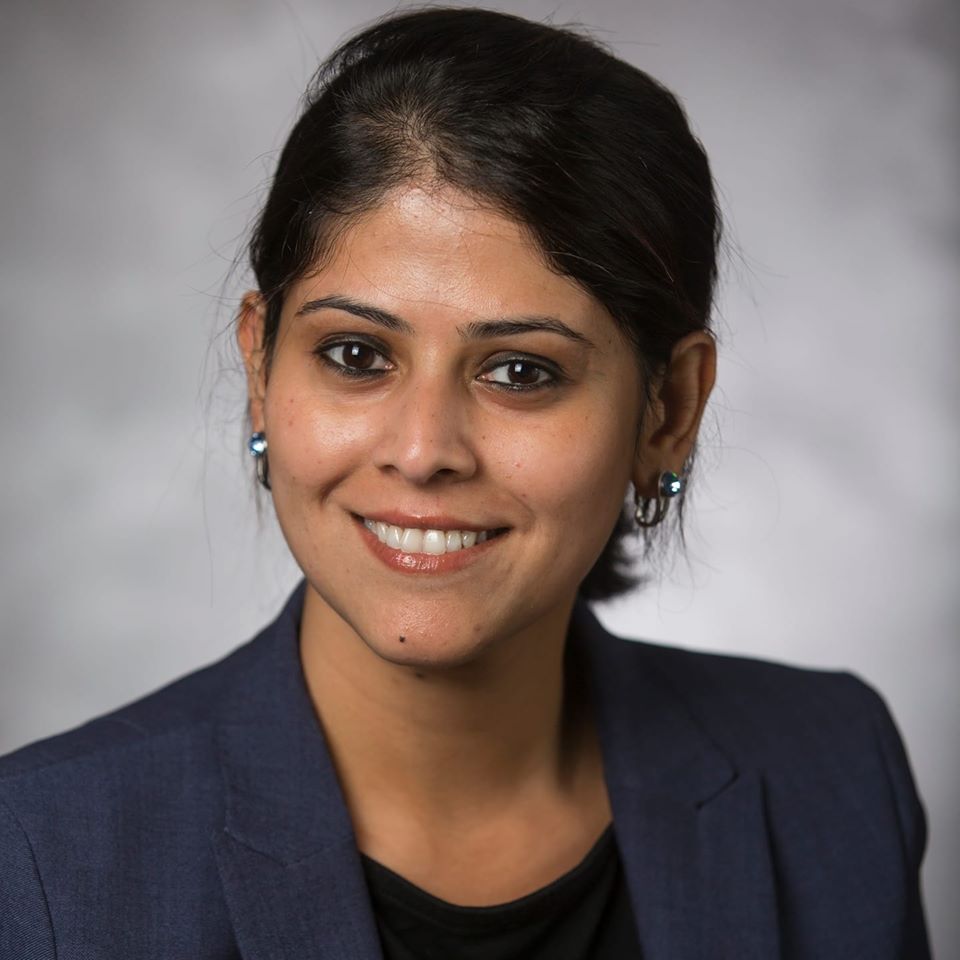 From Fellow to Fundraiser
Dr. Anwesha Banerjee, a neuroscientist and MDF postdoctoral Fellow at Emory University, noticed a growing number of requests from friends on Facebook raising money for disease research on their birthdays. She would get requests from friends for donations to support research in more common diseases, such as cancer and Alzheimer's disease, but never one for myotonic dystrophy.
When her birthday rolled around in December, Anwesha, who recently completed a MDF-funded fellowship to develop a new myotonic dystrophy (DM) mouse model, decided she'd follow suit by raising money for MDF.
"MDF dystrophy is a disease that not a lot of people are aware of," said Anwesha, who raised $314 through her effort in December. "It was a gesture for the good work [MDF is] doing. Even if people did not make a donation, it would drive them to the MDF website and spread awareness."
Raising Awareness and Funds
With nearly 60 percent of U.S. adults on Facebook, and two-thirds of Facebook users making a visit to the website a daily habit, users are taking advantage of the easy-to-use tools on the site to raise money for causes they support on their birthdays, Giving Tuesday, and other times during the year.Facebook has become a fertile ground for fundraising. In fact, people on the social media platform raised more than $125 million for charity on Giving Tuesday alone, according to the Nonprofit Digital Marketing Agency, up from just $80 million in 2017.
The Fundraisers page on Facebook provides an overview on the process. Facebook does not collect a fee for money raised on the platform to fund nonprofits. All funds are passed on to the organization for which people gather donations. MDF is listed on Facebook as a nonprofit for which fundraisers can be posted.
Maximizing Impact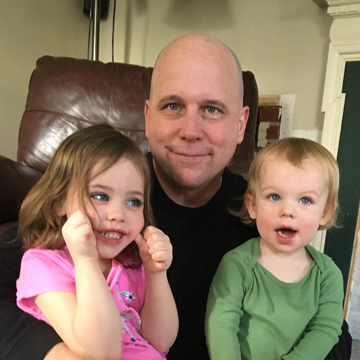 After Paul Dillon's son Patrick was diagnosed with DM at the age of one, his four-year-old daughter Katelynn, wife, and several members of his wife's family were tested and diagnosed with the condition. On Giving Tuesday 2018, Paul launched a Facebook fundraiser for MDF.
"I was shocked at the outpouring of family and friends," Paul said. "We had people donating that I didn't expect to see donating."
Facebook had suggested he post $1,000 as his fundraising goal, but the support he received quickly raised his goal. He posted a revised goal of $4,500 and ended surpassing that with a total of $4,570.
"It was very rewarding to see we could raise so much money," he said.
Paul attributes the success he had in part to having discussed with relatives and friends what his family was going through with the disease. He also believes it helped that he personalized his appeal by telling his family's story, explaining how MDF has been helpful to him, and why he was raising money to support research.
He also included a link to the MDF Impact page so donors could feel good about how their money would be spent. Among other things, the page shows how MDF allocates its funding with 87 cents of every dollar donated going to fund research or provide resources to families living with DM.
Some friends shared his appeal. Others made contributions through their employers to take advantage of employer matching programs.
While only people with Facebook accounts can donate through Facebook, Paul said in the future he would promote the fundraising effort on other social media platforms to direct people to it. He also recommends thanking donors through posts and providing updates, which helped give added visibility to the campaign as it pushed it to the top of friends' pages.
"I think it's something you can only do once a year," he said. "But I would definitely do it again."
Do It Yourself!
Feeling inspired to try it yourself? Facebook has made it easier than ever to create personal fundraising campaigns for your favorite non-profit. Helping raise money for Care and a Cure is now as easy as making a social media post. Since this program's start in 2018, our generous community has raised over $70,000! See other successful campaigns for MDF.