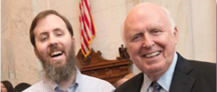 Providing care to the very young, the very old, and to children and adults with illnesses or disabilities has always been part of family life and is highly likely to remain so, in the United States and elsewhere. But the last 50 years have been a time of marked changes in the U.S. and other developed countries in the circumstances families face when they need to provide care to dependent relatives.
Family Caregiving Has Changed
Women, even those with young children, are far more likely to be in the paid workforce than ever before; families often do not live near relatives who in the past might have provided support; elderly relatives are surviving longer than in earlier decades but more often have multiple, age-related care requirements; and children who in the past did not survive infancy are living through childhood and even adulthood, sometimes with serious deficits and complex needs.
Outside Resources Are Scarce
Government and other support for care in the home vary greatly among countries, with the U.S. providing relatively little in terms of a safety net compared with many western European nations. (In the U.S., the Family and Medical Leave Act requires that some businesses and other employers allow 12 weeks of unpaid leave with job protection for employees who want to care for an ill family member or a new baby.)
Caregivers Experience an Array of Challenges
In June 2015, the National Alliance for Caregiving and the American Association of Retired Citizens (AARP) released a report – Caregiving in the U.S. – that showcases some of the challenges facing today's family caregivers.
The report is based on interviews conducted in 2014 with 1,248 caregivers who were at least 18 years old and were providing unpaid care to at least one adult or child in need of special attention. (Parents of children requiring "ordinary" care – without special needs – were not part of this survey.) Among the findings were the ollowing.
One in eight Americans is a caregiver, usually for a relative:
There are an estimated 43.5 million adults in the U.S. (or one in every eight Americans) providing care to at least one adult or child with special needs, on average providing 24.4 hours a week of care.
Most caregivers – 60 percent – are female; 40 percent are male.
The average caregiver age is 49.
A large majority of caregivers – 85 percent – are providing care for a relative.
Most caregivers also have a full-time job:
More than half (56 percent) of caregivers in this survey were employed in a full-time job in addition to their caregiving responsibilities; on average, they worked 34.7 hours a week.
More than half (60 percent) of those surveyed said they had to make workplace accommodations, such as reducing their hours or taking a leave of absence, because of their caregiving role.
A third report no help:
About a third (32 percent) of caregivers report they are assisted by paid help, such as an aide.
One in three (33 percent) report they have no help at all.
About a quarter (24 percent) of caregivers reported difficulty obtaining affordable services that would help with their caregiving in their community.
Of caregivers providing at least 21 hours of care per week, 44 percent said respite care (with someone else taking over the caregiving for a defined period of time) would be helpful.
40 percent say burden of care is high:
Most caregivers – 59 percent – help loved ones with at least one activity of daily living (ADL), such as helping them get in and out of beds and chairs and assisting them with bathing or showering.
One in four caregivers (25 percent) reported assisting with ADLs was difficult.
The most difficult ADLs with which caregivers assist involve personal care, such as dealing with diapers or incontinence (40 percent said this was difficult); helping the care recipient to and from the toilet (33 percent said this was difficult); and helping with bathing and showering (31 percent said this was difficult).
Other caregiver responsibilities reported by those interviewed included transportation, shopping, housework, managing household finances, interacting with healthcare providers and other professionals on the care recipient's behalf, and performing medical or nursing tasks, such as giving injections or tube feedings and providing catheter or colostomy care.
About a quarter (22 percent) of caregivers said their own health had worsened as a result of their caregiving responsibilities.
A high level of physical strain related to caregiving was reported by 19 percent of caregivers; 38 percent considered caregiving to be emotionally stressful.
Financial strain resulting from caregiving was reported by 18 percent of caregivers.
The burden of care perceived by caregivers was reported as "high" by 40 percent of survey responders, "moderate" by 18 percent, and "low" by 41 percent.
Caregiving in a DM-Affected Family Often Means Meeting Diverse Needs
MDF dystrophy (DM), particularly the type 1 form, poses specific caregiving challenges to families, as the disease affects the muscles, brain and many other organs and systems in the body.
There is often more than one person affected in a DM family – and they aren't all affected in the same way. It isn't at all unusual to find a middle-aged, unaffected adult caring for a spouse with adult-onset DM1, a son or daughter with juvenile-onset DM1, and a grandchild with congenital DM1.
A DM1-affected spouse may be experiencing weakness and fatigue, while the juvenile-onset-affected adult may be finding school or work unsustainable because of cognitive impairment and daytime sleepiness; and the baby in the family, with congenital DM, may require specialized care, such as respiratory treatments and tube feedings, as well as many hours a week of therapies to aid his or her cognitive and physical development.
Voices of Caregivers in DM Families
In the U.S., caregivers in DM families who have been profiled on the MDF website and who facilitate online support groups for caregivers report a combination of challenges and satisfactions with their roles, which often involve caring for spouses and children with the disease.
Diane Bade, a middle-aged caregiver of three children with DM, says her children "live vicariously through others" and that their "social networks and outlets are limited by their circumstances." To help offset those barriers, she started an annual sleepover camp for young adults with DM at her home.
Cecilia Stearns describes having an adult daughter whose social problems, daytime sleepiness and learning disabilities, which started in her teens, weren't recognized as DM1 until Danielle herself experienced serious complications during childbirth and gave birth to twin boys with congenital DM. "You just do what you have to do," Cecilia says. "We're all here and doing as well as we can. The typical retirement does not exist for us, but we've got our daughter and two 15-year-olds who need us. I can't imagine my life without them."
Regina Thompson describes caring for her adult, DM1-affected brothers: "It was perfectly normal that we'd stick together and take care of each other," she says. "I always wanted to take care of my brothers as best I could. What I've learned at the MDF Annual Conferences and through other resources helps me take care of them. We've been dealt things we have to live with, but your perspective really can make all the difference."
Kevin Dressler, featured in "Reaping the Rewards of an Unexpected Role", whose wife, stepdaughter and step-grandchild all have DM1, is going to be participating in an online support group for male, unaffected caregivers in DM families, the outgrowth of a community-led panel he helped lead at the 2015 MDF Annual Conference. He advises men in his situation to be patient and accept that you can't run away but that you are not alone and can reach out to friends and support groups. Kevin's grandchild, now 3 years old, is "blossoming" despite having congenital DM, and getting a hug from the little boy at the end of a work day offsets the difficulty of caregiving.
Even Overseas, Things Aren't Perfect
Even in the Netherlands, where the government provides more social services for caregivers than it does in the U.S., a study published in 2014 found parents of children with a chronic illness worked fewer hours per week (if voluntary, this could be viewed as a benefit) and spent less time doing leisure activities than parents of healthy children. The researchers surveyed 576 parents of ill children and 441 parents of healthy children.
In another Dutch study, published in 2011, researchers looked at five middle-aged couples in which one person was affected by adult-onset DM1. They conducted in-depth interviews with the couples, separately and together, in two cities and three villages in the Netherlands in 2009.
They found that the partners with DM1 experienced physical, cognitive and psychosocial barriers to performing roles and participating in activities in life, leading to postponing, avoiding, adapting or giving up activities. The unaffected partners reported experiencing increasing burdens, feeling they had to do everything, including prompting their affected partners to act. In addition, couples described a lack of understanding of the DM-affected person's condition by relatives and friends, the healthcare system and society in general. They described the healthcare system in the Netherlands as fragmented and uncoordinated, with each set of professionals looking at one aspect of DM1 at a time and no one putting the whole picture together or understanding the impact of the disease on daily life.
Resources for Caregivers
Supporting caregivers and families is one of the most important things we do. Visit the links below to explore some of the caregiver resources available on the MDF website. If you don't find what you need, contact MDF, we're here to help.
Join us, November 23rd, for a Meditation for Caregivers - a virtual, hour-long session with Dr. Genie Palmer, a meditation teacher and former associate professor and researcher at Sofia University. 
MDF Caregivers Support Group (notices about upcoming discussions, held online every month)
MDF Caregivers Group (a Facebook-based group)
MDF Unaffected Male Caregivers Group (a Facebook-based group)
2014 MDF Annual Conference Community-Led Track: Caregiver Focus (a 45-minute presentation discussing challenges facing caregivers)
2014 MDF Annual Conference: Advocating in the Clinic – Educating & Supporting Your Doctors (a 54-minute presentation on becoming your own healthcare advocate and educating your doctors about your needs)
Webinar: On Being a Fearless Caregiver (a 43-minute presentation on issues related to caregiver advocacy; partnering with the healthcare team and other family members; self-care; and managing the role of a caregiver)