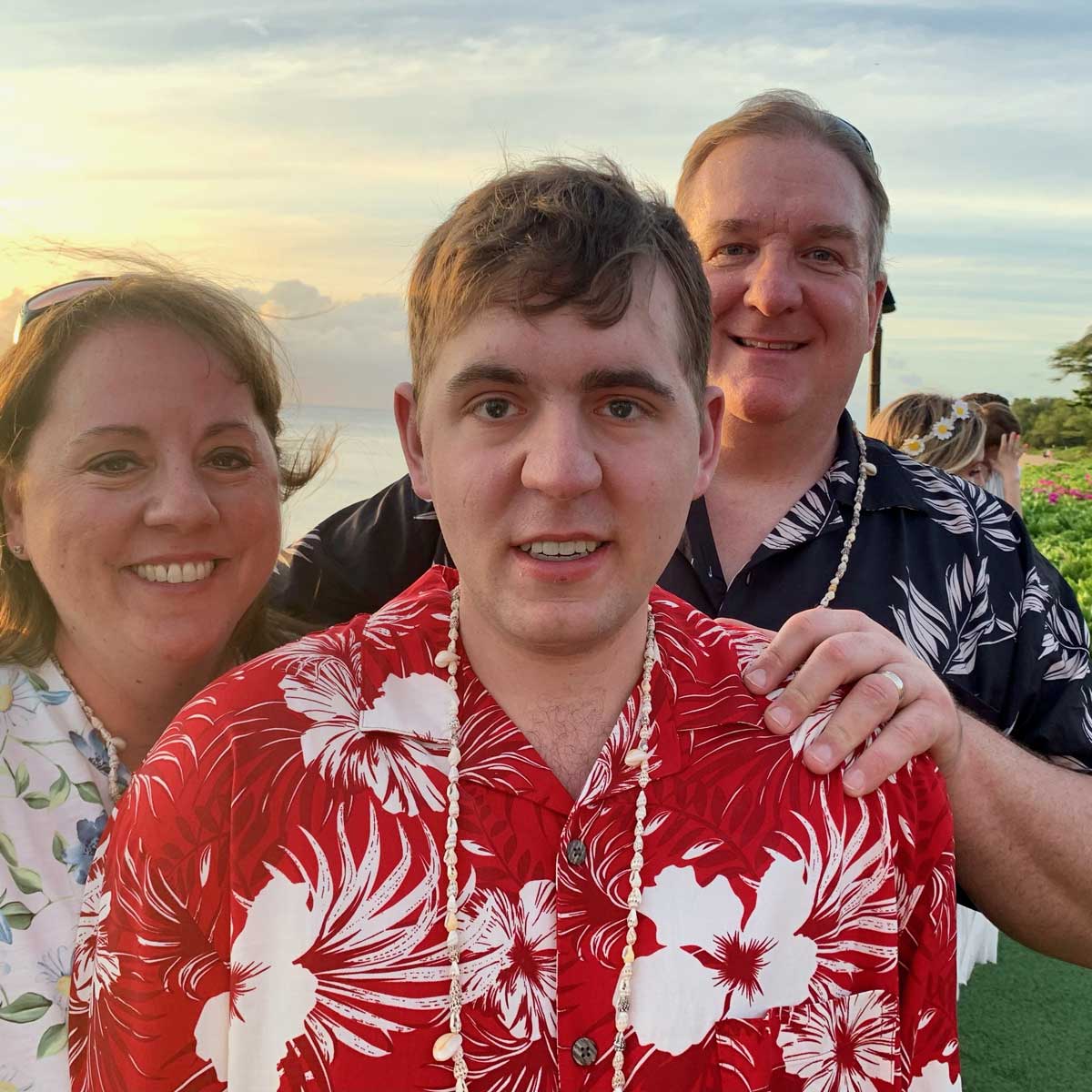 MDF would like to congratulate Nick Gulch for receiving the #RAREis Scholarship!
By Niv Joshi
Nick Gulch is a student at the Owens Community College, where he is pursuing a degree in Broadcast Media Technologies. With a recently won scholarship, Nick has found an intersection between his passion for podcast-making and his connection with the rare disease community.  
The #RAREis Scholarship, established by the EveryLife Foundation, aims to enrich the lives of adults living with rare diseases by providing support for their educational pursuits. Nick is one of the 81 scholarship recipients this year who were selected from an applicant pool of 1,000.  
"I will use my education to help nonprofit organizations for people with disabilities get the word out about people in the community with rare diseases," says Nick about his aspirations with the #RAREis Scholarship.  
When Nick was three, his younger brother Andrew was born. In just 25 days, Andrew sadly passed away due to unknown causes. In first grade, Nick's diagnostic odyssey began when his teachers first identified some cognitive delays. Nick soon started seeing a geneticist and was tested for several chromosomal diseases but all those tests came back negative.  
Coincidentally, his mother's sister was diagnosed with myotonic dystrophy (DM). Soon after Nick's mom was also confirmed to be living with the condition, which led the geneticist to figuring out the reason behind Nick's symptoms – DM1. 
The Muscular Dystrophy Association (MDA) played a crucial role in supporting the Gulch family to understand the disease, the diagnosis, and with resources to navigate through the early stages of this new phase in their lives. 
This is how the Andrew Gulch Memorial Golf Outing was initiated 12 years ago, to pay back the MDA for their continued help and support. This hockey-themed golf event is held every year as a tribute to Andrew, in the Toledo area. The primary goal of the golf outing is to generate research funds for the Myotonic Dystrophy Foundation (MDF) and the MDA.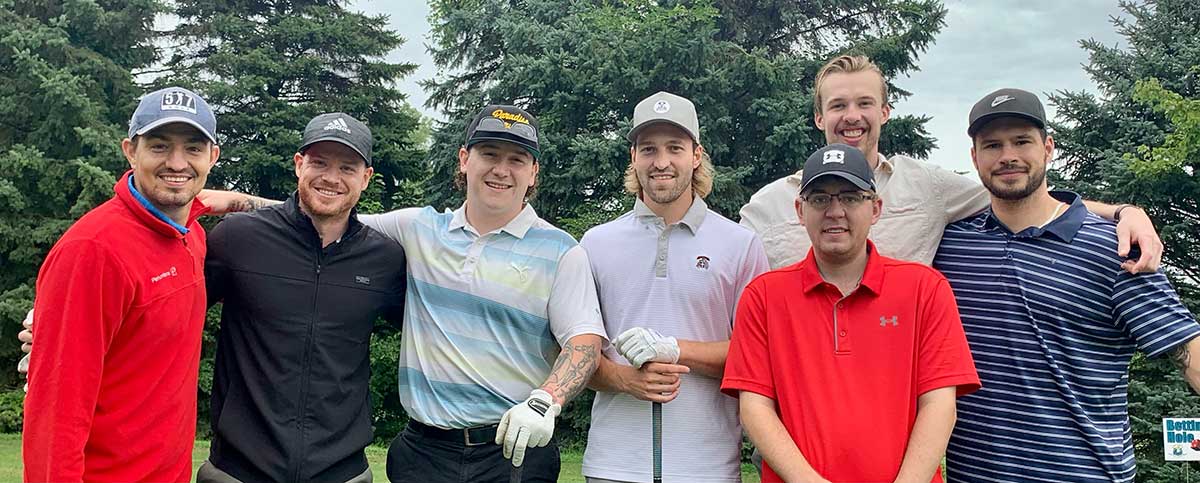 Since 2011, the funds from this event have benefitted the research efforts of several muscle diseases, sent numerous children to the Ohio MDA Summer Camp, and supported the Toledo MDA Clinic at the Toledo Hospital. 
For the scholarship application, Nick submitted a 1-page essay, talking about his motivations with regard to how his educational and career goals will help him become an advocate for the rare disease community.   
Nick aspires to become a sports broadcaster upon graduation. Money from the scholarship will contribute to some of the classes he wants to take, such as audio recording and contemporary business.  
"I want to give back by helping other kids who are interested in broadcasting and sports by teaching them the skills I will learn in college like making and editing videos, writing advertisements and talking on the radio," says Nick. "I also wish to offer free edited videos and interviews to nonprofit organizations to use as public service announcements that will allow them to tell their community's stories on social media." 
Nick is involved in a lot of volunteer opportunities within the DM community. For the last four years, he has been an honorary team manager for the University of Toledo Rockets, which is University of Toledo's hockey team. His YouTube channel "Nick Gulch" features sports interviews with members of the Rockets and other hockey players from Ohio. 
Additionally, Nick attends MDA's Muscle Walk every year, and was also an ambassador for MDA, for the state of Ohio, in 2018. Nick is also engaged as a volunteer for the Special Olympics. 
Movement like this can help improve both the physical and mental wellbeing of people living with myotonic dystrophy. Learn more about and get involved in MDF's initiative Myotonic Dystrophy In Motion.  
In addition to being registrants in the Myotonic Dystrophy Family Registry, both Nick and his mother have been active participants in a number of clinical trials and research studies, including a few hosted at Stanford University as well as the University of Rochester. The Gulch family is committed to contribute in the progress of DM research toward treatments and a cure, and are doing everything they can, to be of aid to our community.  
And now with the #RAREis Scholarship, Nick hopes to act as a liaison between the work of patient advocacy organizations such as the MDF and the families affected by DM.  
"I am excited to do whatever I can do to help the DM community," Nick says. "Anything I can do, just let me know!" 
We are thrilled with the news of Nick's achievements, and are glad that Nick decided to apply after MDF shared #RAREis Scholarship in its monthly newsletter, the Dispatch. Thank you for sharing your wonderful story with us Nick, we are so proud of all that you do! 
Learn how you can get involved as a volunteer with MDF. 
Click here to support MDF's mission of Community, Care, and a Cure.