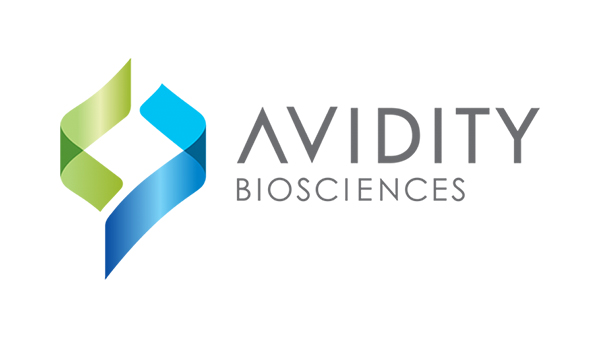 May 9th, 2023 
1:00 PM Pacific
Sarah Boyce, Avidity CEO, Dr. Steve Hughes, Avidity CMO, and Dr. Nicholas Johnson, MARINA Principal Investigator, will present topline data from the MARINA Phase 1/2 clinical trial evaluating AOC 1001 for adults with myotonic dystrophy type 1 and look forward to answering your questions.
Each month biotechnology, pharmaceutical and academic partners, large and small, working on treatments and a cure for myotonic dystrophy will sit down with our community to share their progress and answer your questions. Click here to learn more about Avidity Biosciences.
Click here to find all our upcoming Meet the DM Drug Developers dates!
Join us for Avidity's presentation, AOC 1001 MARINA(TM) Topline Data from the Phase 1/2 Clinical Trial for DM1.
Presenters to Include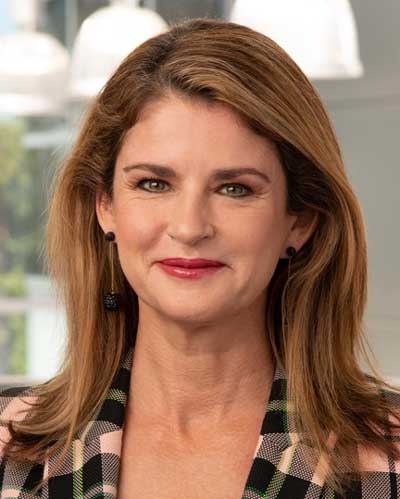 Sarah Boyce 
President & CEO
Sarah Boyce, President and CEO, joined Avidity Biosciences in October 2019, and serves as a member of the board of directors. Ms. Boyce brings to Avidity extensive operational, commercial and leadership experience in the life sciences industry and has built global organizations, bringing a number of innovative therapies including Tegsedi®, Waylivra®, Soliris®, Gleevec® and Tasigna® to patients. She most recently served as President and a member of the board of directors of Akcea Therapeutics, where she led the commercialization of the company's rare disease products. Prior to joining Akcea in April 2018, Ms. Boyce held multiple executive-level roles at leading pharma and biotech companies including Ionis Pharmaceuticals, Forest Laboratories, Alexion Pharmaceuticals, Novartis Oncology and Roche. Ms. Boyce currently serves as a member of the board of directors at Ligand, Inc. She received a B.S. degree in microbiology from the University of Manchester, England.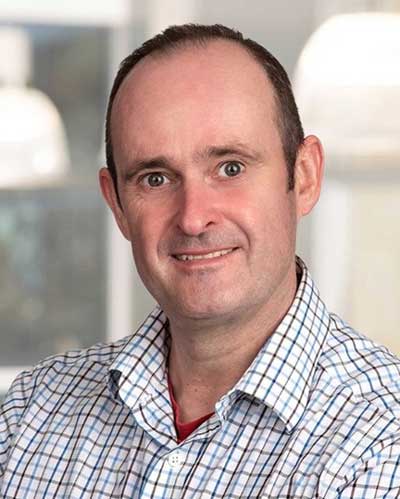 Steve Hughes, MD 
Chief Medical Officer
Dr. Steve Hughes, Chief Medical Officer, joined Avidity Biosciences in February 2022. Dr. Hughes has over 20 years of experience building and leading clinical development and medical affairs teams. He has contributed to over 50 clinical trials for more than 25 drugs across multiple therapeutic areas including cardiovascular, neurology and several rare diseases. Dr. Hughes joins Avidity from Arcturus Therapeutics where he continues to be a strategic clinical advisor. Prior to that, he held the position of CMO where he provided leadership and direction to clinical operations, clinical development, clinical sciences, data management, biometrics, and drug safety. Dr. Hughes's previous positions include the Chief Medical Officer at Organovo, Chief Clinical Development Officer at Ionis Pharmaceuticals and positions at Biogen, CSL Behring and Sanofi. Dr. Hughes is board certified in pharmaceutical medicine and received his medical degree from Imperial College, London. He also has an MBA from Imperial College Business School.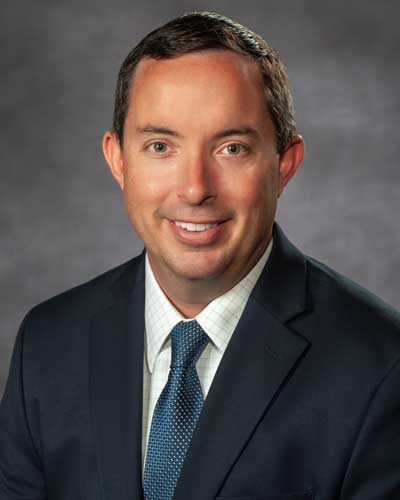 Nicholas E. Johnson, M.D., M.Sci., FAAN 
Vice Chair for Research, Department of Neurology, Virginia Commonwealth University
Dr. Johnson is an associate professor, division chief of neuromuscular, and vice chair of research in the department of neurology at Virginia Commonwealth University with a focus in inherited neuromuscular disorders. He received his undergraduate degree in molecular and cellular biology and psychology at the University of Arizona. He then obtained his medical degree at the University of Arizona. He completed his neurology residency and combined fellowship in neuromuscular medicine and experimental therapeutics at the University of Rochester. His laboratory is focused on identifying the pathogenesis of myotonic dystrophy, the limb girdle muscular dystrophies, and facioscapulohumeral muscular dystrophy and identifying appropriate clinical endpoints for these conditions. Dr. Johnson conducts therapeutic trials in many other inherited nerve and muscle disorders.
Date(s)
Add to Calendar
2023-05-09 00:00:00
2023-05-09 00:00:00
Meet the DM Drug Developers: Avidity Biosciences
To know more about this Event, Just go to: https://www.myotonic.org/meet-dm-drug-developers-avidity-biosciences-1
Location
Myotonic Dystrophy Foundation
info@myotonic.org
America/Vancouver
public