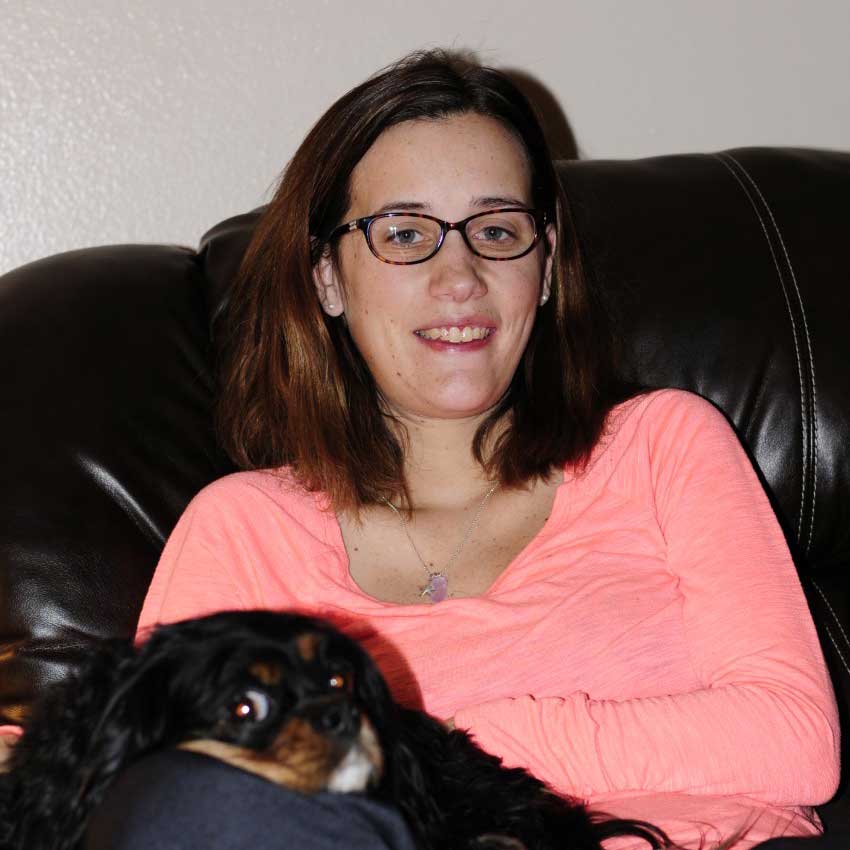 By Barbara Ochoa. Edited by Niv Joshi.
Kristen McClintock was 16 when she began experiencing soreness and extreme fatigue. As an active athlete, Kristen was used to sore muscles but this time it felt different. At the time she didn't think anything was wrong, but looking back, Kristen now realizes she was sorer than she had ever been. 
Fifteen years later, Kristen was finally diagnosed with myotonic dystrophy type 1 (DM1), which had become a part of her family's medical history. 
It all started with Kristen's grandma, who was never tested for DM because her pain was deemed to be a symptom of arthritis by her doctors. Their diagnostic odyssey continued when Kristen's uncle was misdiagnosed with Cerebral Palsy when he was only two years old, and it wasn't until quite a few years later that the doctors were able to provide a proper diagnosis of DM. As the family shared this initial diagnosis, Kristen's mother and three of her other siblings were also found to be living with DM1. As more results came back positive, Kristen's mother recommended she get a genetic test. 
When Kristen went to get tested, the doctor walked in the room and immediately shared the diagnosis of DM, mentioning visual indicators, like her temples, showed some of the typical features of a person living with DM. It took a month after the testing for her to receive the confirmed diagnosis for DM. Kristen, her brother, mom, three aunts and one uncle are affected by the disease. 
"It was life altering," reflects Kristen. 
Though a critical adjustment, the DM diagnosis brought relief to Kristen. The symptoms finally began making sense. Her struggles with severe colitis continued, but now she had a reason – DM.  
Since her diagnosis, Kristen has found a place for herself in the DM community, and is satisfied with the support she receives and is able to share with the people she interacts with. One of Kristen's keys to staying positive is the great support system she's built at home and virtually, including a DM Happy Hour that takes place over Zoom. She thoroughly enjoys being around people who understand her experiences and have similarities with some of her day-to-day challenges. She has also started her own support group in her home state of Florida.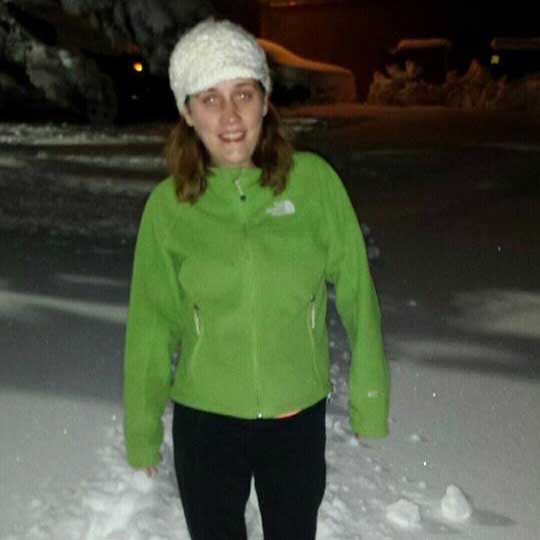 Kristen wants others to know that she has the disease, the disease does not have her. She is hopeful that there will be a cure or a treatment that will slow down the progression of DM in the future and is greatly encouraged by the incredible amount of ongoing research. She is also excited for the upcoming MDF Annual Conference, where caregivers, parents, children, siblings, and anyone affected by DM can connect and learn about the disease together.
Some of Kristen's hobbies include diamond art that a friend introduced her to, where she creates different patterns using gemstones. Kristen also loves to sing and even auditioned for the popular competition show, American Idol.  
These interests are what keep Kristen going. She highly encourages her fellow community members to find things that make them happy, and to find joy in the things that they do! 
Barbara and her writer daughter Samantha would love to interview you to share your story with the MDF community. Tell them you're interested by filling out this short form!