Click here to view our current Board of Directors.
Marsha Dugan, Former Board Member

Marsha Dugan is a former businessperson who is now active in civic affairs and caring for her family. Her professional background includes 12 years in the oil and gas exploration industry, 18 months service with the MBA Enterprise Corps in the Czech Republic and Slovakia, two years with Bank of America in the mid-market credit group and 18 months in financial market research with Prophet Consulting. Marsha's board commitments have included service as a board member and board chair at Leadership Public Schools and board membership at Marin Horizon School. Marsha is also active on committees with her local Episcopal church. An Oklahoma native, Marsha has lived in the San Francisco Bay Area since 1994. She earned a B.A. from Randolph Macon Woman's College in Lynchburg, Virginia (now Randolph College) and an M.B.A. from University of North Carolina-Chapel Hill.
Alice Gunderson, Former Board Member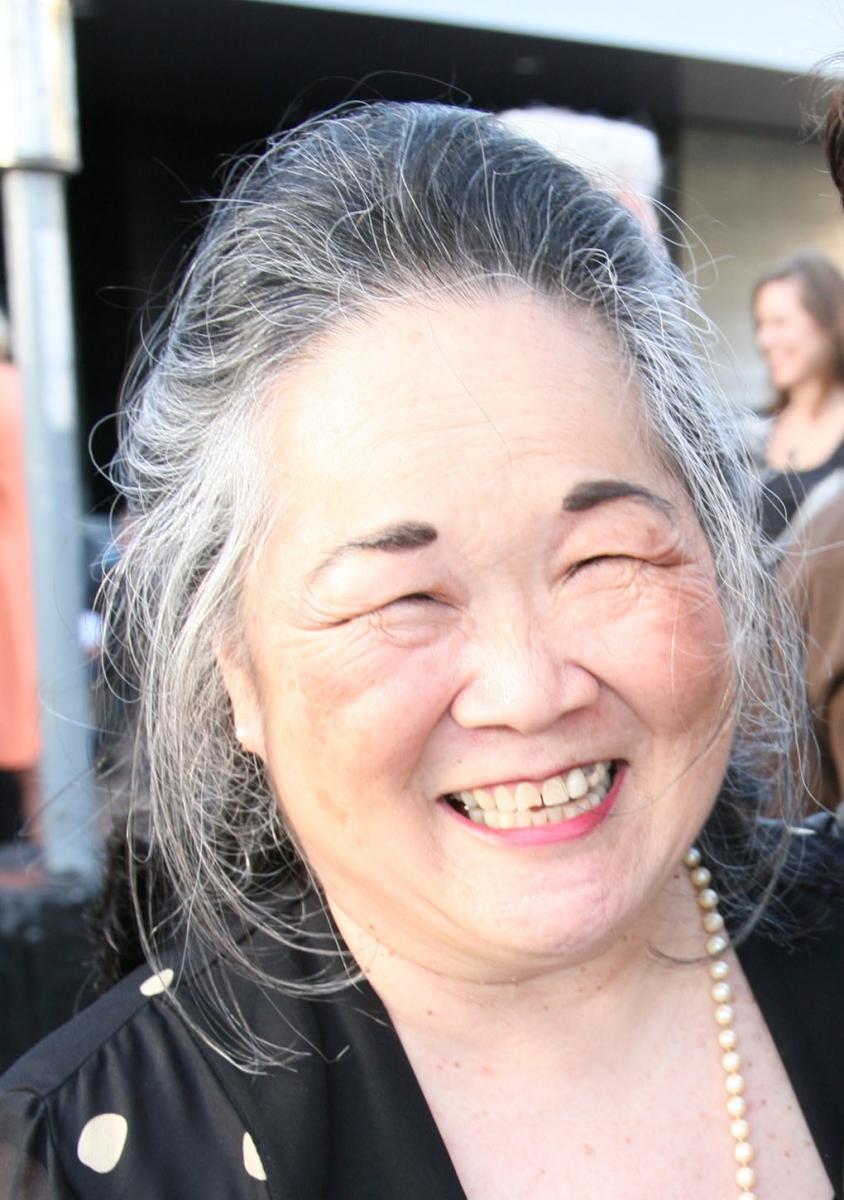 Alice Gunderson, along with her late husband, Ed, in the late '90's founded the Myotonic Dystrophy Awareness and Assistance Support Group in the Los Angeles area. Together they have done incredible work to help families with myotonic dystrophy cope with their progressive, multi-systemic disease by organizing monthly, pot-luck, support group meetings with relevant speakers; organizing an annual conference and fundraising evening, an annual golf tournament; a physician education evening offering Continuing Education Units (CEU's), publishing a newsletter several times a year, hosting a chat room on the MDA web site, and more. Ed was an optician until classical adult onset myotonic dystrophy progressed to a point where he could no longer work and eventually took his life. Alice works as a personnel agent for middle managers in the fashion industry.
Lisa Harvey, Founding Executive Director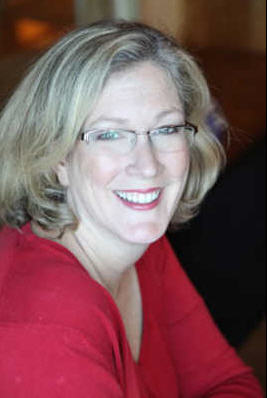 Lisa Harvey served on the Board of Directors from January 2007 until September 2010 and was the founding Executive Director from May 2008 until January 2012. Lisa was instrumental in driving MDF from a start-up into a thriving non-profit including laying the groundwork and structure of the organization, launching the first educational and research programs, growing the staff and supporting families in crisis. 
Lisa was born in Tokyo, Japan where she spent her childhood and attended the American School in Japan (ASIJ). Lisa received her Bachelor of Science in Business from Auburn University where she played varsity athletics. After several years in public relations, marketing and merchandising positions, Lisa earned an International MBA in Marketing and Japanese from the Thunderbird School of Global Management. Prior to joining the MDF, Lisa was a Senior Product Manager at eBay. Lisa's career at eBay provided her with extensive and varied experiences in international markets and managing complex projects. During her tenure at eBay, Lisa received the prestigious all-company Jeff Skoll Community Award for excellence in serving the eBay community.
In addition to her formal academic achievements, Lisa has trained as an emergency medical technician, provided crisis counseling to families in as part of the Trauma Intervention Program (TIP) with the Los Angeles Police and Fire Departments, and studied physiology, anatomy and psychology of disability as part of a physical therapy training program. In March 2010 Lisa joined the advisory committee of the University of California Davis, Department of Physical Medicine & Rehabilitation. In 2011 Lisa joined an author panel convened by the American Academy of Neurology (AAN) to help write an evidence-based guideline on "Myotonic Dystrophies."
Kayla was born in July, 2005 with the congenital form of myotonic dystrophy. Kayla's birth was the catalyst for Lisa's dedication to help in the effort to find treatments and a cure for myotonic dystrophy.
The Honorable Tim Kaine, Former Board Member

Senator Tim Kaine currently represents the commonwealth of Virginia in the United States Senate. He is the former Governor and Lieutenant Governor of Virginia, Mayor of Richmond, Virginia, and Chairman of the Democratic National Committee. As governor, Sen. Kaine was a member of the National Governors Association, the Southern Governors' Association, and the Democratic Governors Association. Before entering into Virginia politics, Kaine was a lawyer in Richmond, Virginia, and worked with the Society of Jesus (the Jesuits) as a Catholic missionary in Honduras. Sen. Kaine endorsed the Democratic nominee, now President Barack Obama in the 2008 presidential election and was considered a possible choice to be Former President Barack Obama's running mate. While governor of Virginia, Sen. Kaine became familiar with myotonic dystrophy through his relationship with fellow MDF Board Member Todd Stone, whose sons are affected by the disease. Because of this relationship and because of his understanding of the challenges of the disease, Sen. Kaine decided to use his experience with health care reform legislation along with his substantial work in fundraising to help MDF raise awareness and funds to find a cure.
Dr. Woodie Kessel, M.D., M.P.H., Former Chairman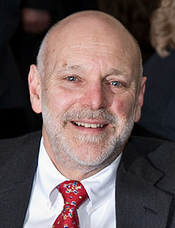 Woodie Kessel, MD, MPH is a community pediatrician and child advocate with experience as an educator, investigator, and practitioner in medicine, public health, bioengineering, community-based programming, and public policy. Dr. Kessel is currently the CEK Senior Child Health Scholar in Residence at the C E Koop Institute, Dartmouth College and Medical School; Professor of Pediatrics, Geisel School of Medicine, Dartmouth College; and Professor of the Practice at the University of Maryland's School of Public Health.  Previously, Dr. Kessel served in the US Public Health Service as an Assistant Surgeon General and senior advisor on child and family health matters to the White House, Cabinet Secretaries, Surgeons General, and Health and Human Services officials spanning eight administrations. Dr. Kessel is actively involved in projects focused on eliminating child poverty, advocacy and science related the care and cure of rare diseases, community-based strategies to prevent gun violence for children, advancing prevention teaching and research, community data systems, eliminating e-cigarette use among teens; reducing childhood obesity and improving nutrition, and standards of care for newborns and children requiring cardio-thoracic surgery. Dr. Kessel serves on numerous boards and professional society committees.
Dr. Mel Kohn, M.D., M.P.H., Former Board Member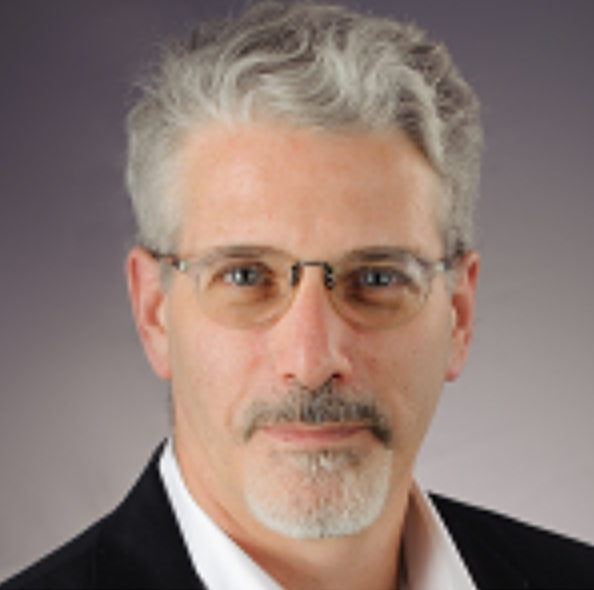 Mel Kohn, M.D., M.P.H. is the medical director for Adult Vaccines at Merck Pharmaceuticals. Previously he served as director for the State Public Health Division and State Health Officer at the Oregon Health Authority. He has worked in the public health sector since 1993, including two years as an Epidemic Intelligence Service Officer for the Centers for Disease Control and Prevention. Previously, Dr. Kohn was Medical Director for a Section of the Louisiana Office of Public Health in New Orleans, where he was also an assistant professor of Pediatrics at Tulane University School of Medicine. Dr. Kohn received a B.A. in Russian and East European Studies from Yale (1981), took pre-med courses at Columbia University, received his M.D. from Harvard (1990), and received his Masters in Public Health (M.P.H) from Tulane School of Public Health and Tropical Medicine (1997). He completed his internship and residency in pediatrics at the Children's Hospital in Boston, completed a preventive medicine residency at Oregon Health and Sciences University, and is board-certified in pediatrics and preventive medicine.
Shannon Lord, Founding Chairman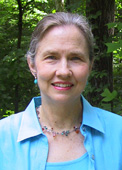 Shannon Lord was the founding chairman of the MDF Board from 2006-2009. She was an Atlanta, Georgia, resident where she lived with her architect husband, Larry, and two adult sons, Hunter and Ashby. She had the mild form of DM1, and her two grown sons have childhood-onset. An artist, writer, gardener and volunteer, she was also a myotonic dystrophy advocate for nearly ten years by raising $300,000 in research funding, speaking at International Myotonic Dystrophy Conferences, the NIH and other places. She convened the American family members who attended the International Myotonic Dystrophy Consortium (IDMC-5) in Quebec in 2005. Out of that meeting MDF evolved with Shannon as a founding member. Shannon passed away in 2013.
Don Mackenzie, Former Board Member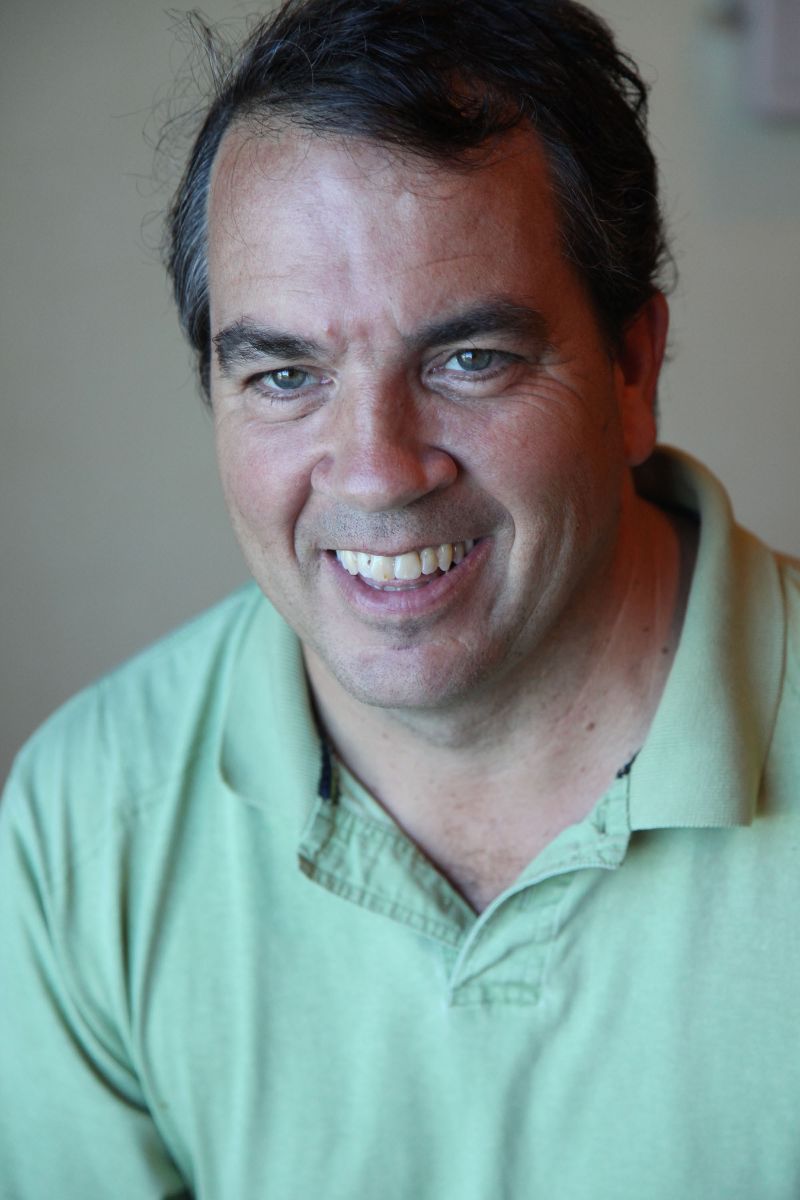 Don MacKenzie grew up in a large family in western Canada. He received formal training in engineering at the Colorado School of Mines in Golden, Colorado. Over time his interests have grown from oil and gas into other industries. At present he is involved with a small private Canadian foundation in the orphan disease and medical research field. Don and his wife Karen enjoy living in Calgary, Alberta, Canada with their four teenage children.  
Ona McConnell, Former Board Member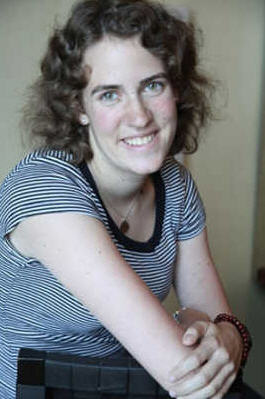 Ona Louisa McConnell served on the Board of Directors from 2010-2014. She is both a US citizen and British subject. She was raised in London and Kronberg im Taunus, Germany. Ona attended local German schools for 6 years before returning to London to complete high school. While in Germany, she became fluent in German and developed a keen interest in field hockey. She was the goalie for the team that won the Hessen State Championship.
Ona continued to play field hockey as a goalie throughout high school in London. In addition to her high school's varsity team, Ona was also part of a high level UK women's team. She was coached by the UK Men's Olympic Goalie Coach and won a number of international awards. In the spring of 2009, Ona graduated from the American School in London. In the fall she enrolled as a freshman at Yale University where she was a goalie on the varsity Division I field hockey team. 
Ona was diagnosed with myotonic dystrophy in the spring of 2010 and joined the MDF Board of Directors later that spring.
Todd Stone, Former Board Member

Todd Stone is a defense attorney with Stone and Cardwell in Richmond, Virginia. His two young sons, Elliott and Nicholas, were diagnosed with childhood-onset myotonic dystrophy; only after their diagnosis was their asymptomatic mother, Edibell, diagnosed. Very shortly after their diagnosis, the family met Dr. Mani Mahadevan, a pathologist and myotonic dystrophy researcher at the University of Virginia. After meeting with him, they immediately began organizing social fundraising events among friends in order to raise money to support Dr. Mahadevan's research; they have asked close friends to do likewise with their friends. Their efforts are proving to be quite successful.
Barry Wald, Former Vice-Chairman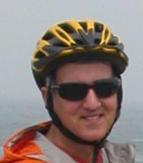 Barry Wald hails from Portland, Oregon, and was Vice-Chairman of the MDF Board from 2006-2009. Along with a group of close friends he has organized and participated in three Run America relays - elite, long-distance running/cycling events - to raise awareness and $250,000 in research funding for myotonic dystrophy. Since his graduation from Harvard and Carnegie Mellon graduate school, his business career has spanned 25 years in the computer industry - the last 18 years spent at Intel - until he retired under the company's disability program in 2007.  He has the classical form of adult-onset myotonic dystrophy. Barry participated in the NIH-funded clinical trial for Somatakine at the University of Rochester during 2006. He and his wife, Ruthie, pioneered the use of prenatal screening for myotonic dystrophy and succeeded in having two non-affected daughters. In attendance at the IDMC-5 in Quebec, he is a founding member of the MDF. He has particular expertise in myotonic dystrophy research funding, genetic testing, and disability insurance programs.
Richard Weston, Former Board Member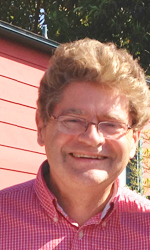 Richard Weston joined the MDF Board of Directors in 2010. Previously, he was the president and founder of the International Myotonic Dystrophy Organization (IMDO). Richard founded the IMDO following a diagnosis of myotonic dystrophy in his immediate family. In 1996, he started posting information he had found about myotonic dystrophy on a website and the IMDO grew from there. Upon joining the MDF Board Richard said, "Finding a cure for myotonic dystrophy has always been a shared goal of both organizations. As we have all begun to gain ground on that goal, the board of directors of the IMDO felt that this was the right time to direct our efforts into the MDF, resulting in a strong, efficient effort towards our shared mission."