Published on Wed, 06/05/2013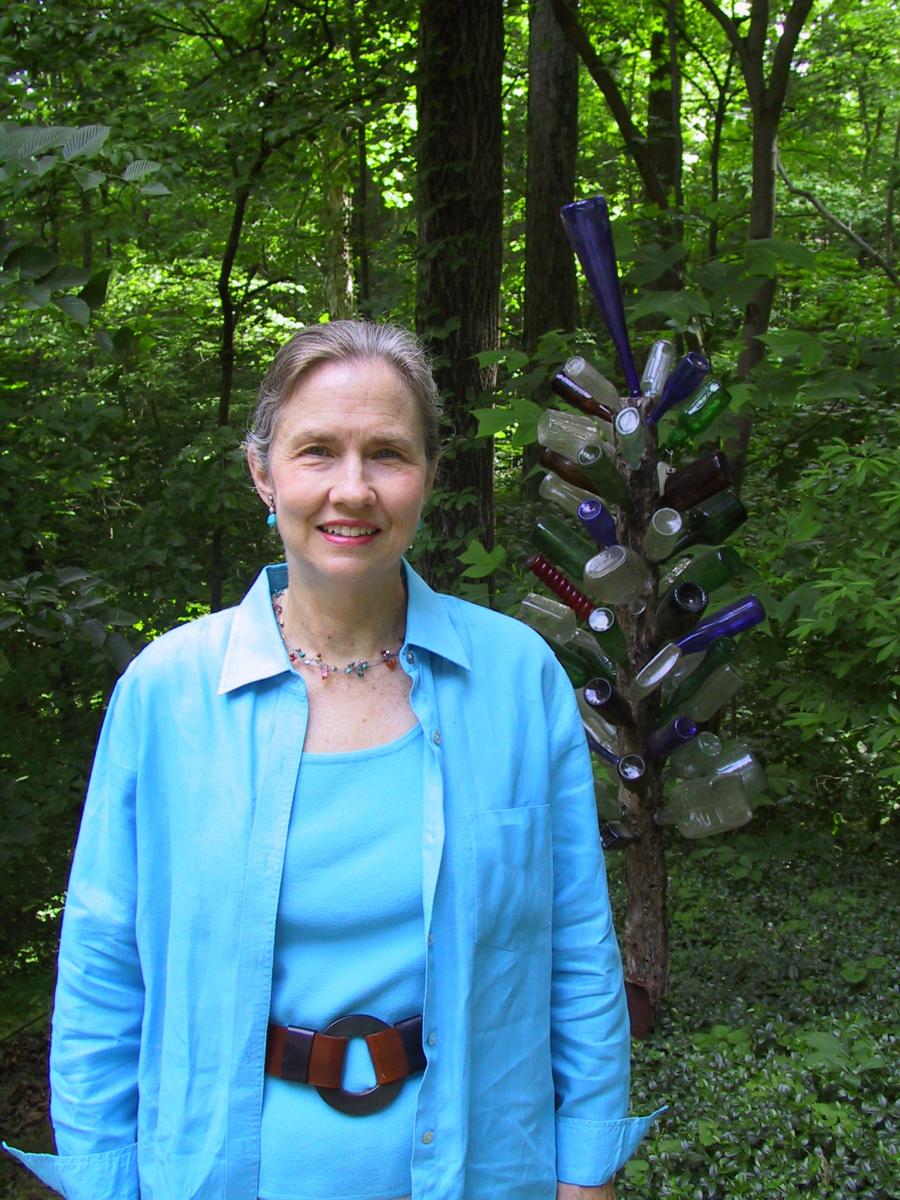 It is with great sadness and heavy hearts that the MDF mourns the passing of our founding chairman, Shannon Lord, who passed away on June 4, 2013. Shannon is survived by her husband, Larry Lord and her two adult sons, Hunter and Ashby.
Shannon will be forever missed by those of us privileged to know her and call her our friend. Shannon was an artist, writer, gardener, volunteer and myotonic dystrophy advocate for over twenty years, and was the architect behind the creation of our foundation. Her accomplishments in and for our community are legendary. After years of searching by Shannon and her husband for a diagnosis to explain the difficulties faced by her oldest son Hunter, Shannon learned in 1989 that he had myotonic dystrophy. Following Hunter's diagnosis, Shannon and her younger son Ashby were also diagnosed.
Shannon began her journey into myotonic dystrophy advocacy by educating her extended family about the disease, which led to her to form the Hunter Fund (a family-supported charity) to support DM research. In 2001, she was invited to attend the International Myotonic Dystrophy Consortium meeting in Kyoto, Japan (IDMC-3), where she spoke to researchers about the patient perspective. Following that meeting, she became a tireless advocate for myotonic dystrophy support and research. She was invited to address the patient perspective again at the next IDMC meeting in Glasgow, Scotland in 2003 (IDMC-4), where she was a catalyst in promoting research into the effects of DM on the brain. After that meeting she wrote a chapter on the DM patient's perspective for Peter Harper's seminal book on myotonic dystrophy, The Facts.
At the (IDMC-5) meeting in Quebec, Canada in 2005, Shannon convened a meeting of American family members, and it was out of that meeting that MDF evolved. We were honored to have her serve as our Founding Chairman and moral compass from May of 2006 to March of 2009. In addition to speaking at IDMC, NIH and other meetings, Shannon raised hundreds of thousands of dollars for myotonic dystrophy research and patient support. After leaving the chairmanship of the MDF, she remained a tireless advocate for the myotonic dystrophy community and DM research, and served on the Muscular Dystrophy Coordinating Committee at the National Institutes of Health, where she raised the profile of myotonic dystrophy in the rare disease community.
Even in passing, Shannon continued her generosity of spirit, requesting that gifts in memory be sent to the MDF to support future IDMC conferences.
Her passing is a very sad time for our community and she will be forever missed. Our condolences and prayers go out to her husband Larry, her sons Hunter and Ashby and her extended family.
Jeremy Kelly
Chairman
John Brekka
Vice Chair
To read a letter written by Shannon Lord to the DM community documenting her journey from diagnosis to empowerment, click here.
06/05/2013