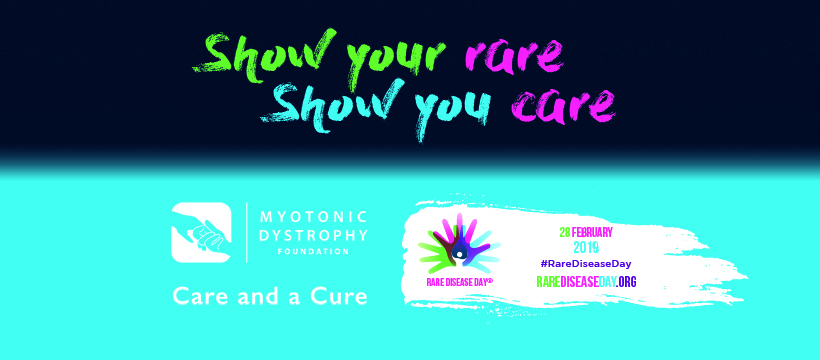 Rare Disease Day is a worldwide event designed to improve the lives of millions of people living with rare diseases by raising awareness among policy makers, the scientific community and the general public. It was launched in 2008 by EURODIS and takes place on the last day of February each year in more than 65 nations. The U.S. program is led by NORD. This year's theme is "bridging health and social care".
Join us to make myotonic dystrophy one of the most prominent disease voices raised this month! MDF is raising awareness for myotonic dystrophy throughout the month of February with special programs and advocacy opportunities.
Read about MDF's Rare Disease Day Programs:
2019 Rare Disease Day Events:
Questions?
For more information about MDF and Rare Disease Day 2019, please contact MDF Program Director Leah Hellerstein at leah.hellerstein@myotonic.org or at 415-800-7777.
Date(s):
Thursday, February 28, 2019