Dear MDF Community,
I hope that you and your families are safe and well. Even though COVID-19 has presented many challenges, I would like to share with you a wonderful Myotonic Dystrophy Foundation success story that only came about because of the pandemic.
In mid-February, it became evident that hosting the in-person annual family conference was not viable. Rather than taking a year off, the MDF hosted its first virtual annual family conference, which took place three weeks ago. This was a huge undertaking and took a tremendous amount of work by the MDF team and all the presenters. Our community made the most of the opportunity to connect by being incredibly adaptable and embracing this new approach and technology. If you haven't already, make sure to check out the recorded sessions on the MDF Digital Academy.
The virtual format removes the physical and financial restraints that have prevented many in our community from attending the family conference in the past. The virtual format is also completely scalable. As a result, more people than ever before attended the conference; we had nearly 700 attendees from 20 countries and 38 US states. In these COVID times, it was wonderful to see our community across families, researchers and industry connect in such a positive and collaborative way.
At the end of the conference we asked our support group facilitators, presenters, staff and Board for a few words that summarized the experience. Here is what they said:
"Inclusive, Rejuvenating, Family, Amazing Community, Explosive, Mind Blowing, Life Altering, Teamwork, Empowering, Jovial, Informative, Hopeful, Compassionate, Heart, Namaste, Positive, Inspirational, Unexpected, Expansive, Relationship Building."
Many congratulations to Tanya, the incredible MDF team of staff and volunteers, and everyone involved for making our first virtual family conference such a success.
Best,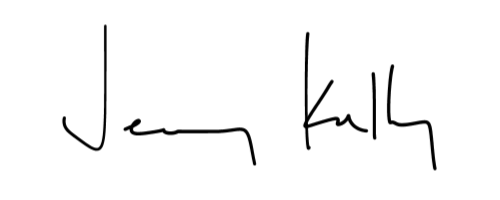 Jeremy Kelly
Chair, Board of Directors 
PS We are looking to build on our virtual success with our first virtual MDF Gala that is taking place on Friday October 23rd at 5.30pm PDT. We would love it if you could join us for this one hour event to support our great community. Click here to learn more about the MDF 2020 Virtual Gala.